People Power - Women at Lloyd's Register
Since 1760, Lloyd's Register has been at the forefront of engineering a safer world. As the first classification society, Lloyd's Register began by surveying and classing ships to ensure the safety of property and life at sea. As well as growing into a global organisation, the Society began to take on projects beyond ships including cars, planes, trains, factories and food. At the heart of this work and progress has been the people. The staff of Lloyd's Register have helped shaped technological developments and changes in engineering, science, architecture and safety.
From its formation, Lloyd's Register was a male dominated organisation, particularly at its headquarters in London. The first women employed at the Society were the housekeeper's daughters, the Misses Ginn, who worked as cleaners. It would be another three quarters of a century before another woman was employed at the Society's head office. Clara Kitchen joined in 1912 as a cleaner. She retired after 49 years of service.
Though there was a reluctance to employ women at the head office in a role other than as a cleaner, the Society's out ports were more forward thinking and began employing women in clerical roles from 1907.
During the First World War, the Society followed the national trend and employed women to fill empty roles left by the men who went off to fight. As the technical and specialist roles at Lloyd's Register were protected professions (the surveying on ships was vital to the war effort), the men from the Society who were able to join up tended to be clerks, messengers and more junior roles. The women, therefore, replaced these men in clerical roles and as shorthand typists. The women were forbidden from collecting files from the basement without a male escort, who would then carry the files back up for them. When the war ended, and the men returned to work, all the women left the Society.
Once again, with the outbreak of the Second World War, women were appointed to administrative posts. By 1945, 35 women were employed at head office. The most senior was Vicky Tripp who administered the 'M' Department, where she was responsible for the highly confidential Register Books. Unlike the First World War, when the Second World War ended in 1945, these women stayed at Lloyd's Register. The Society recognised the need to employ more women in clerical posts, with these roles being seen more as jobs for women than men. Tripp noted however that these women did not receive a particularly warm welcome from the men at the head office. It would take a long time for the culture to change.
Four lady mathematicians were also among the first women to be recruited to the permanent staff in London, joining the embryonic Technical Investigation department in 1947. Mavis Prince, described as a brilliant mathematician, worked for the chief ship surveyor Mr Murray. On one occasion she presented him with some work that she had completed, apparently he thought for a while and then said 'That's not right'; Prince explained her thinking and Murray thought again before declaring; 'You're absolutely right. You're right and I'm wrong. That's marvellous! What we need here is a lot more young women'.
Though the Society had started to employ more women, the challenge then was for women to be able to reach more senior positions at Lloyd's Register and to take on more technical roles in surveying and engineering. In 1947, some progress was made. Four women were hired as mathematicians, joining the Engineering Investigations Department.
The outports had a more enlightened view on the role of women at Lloyd's Register. In 1907, Miss Kastoft was recruited as a clerk in the Copenhagen office. In 1917, Madame Jane Abela joined the Marseille office. She worked at Lloyd's Register for 43 years, earning the affectionate nickname 'Mademoiselle Lloyd de Marseille'. During the Second World War, over 200 women were appointed to clerical roles in the Society's outports, dwarfing the number recruited to the Lloyd's Register head office. These women had to be well educated and very capable, with many speaking more than one language.
With an increase in the number of women working at the Society, Lloyd's Register did attempt to celebrate this with a series of articles in the internal magazine Society, celebrating the women who worked for them. This was met with disparaging responses from women at the Society, as these articles appeared to focus more on the personal, rather than professional potential, of women. However, with national legislation granting women great equality and opportunities at work, Lloyd's Register followed suit. The first female surveyor was appointed in 1979. Following her appointment, more women joined the Society as surveyors, engineers, technical specialists, information officers, heritage professionals and beyond!
Notable women in Lloyd's Register's history
The first unofficial female surveyor
On 29th October 1860 the Lloyd's Register Surveyor for Bangor headed to Caernarfon to inspect the schooner Clyde. Born in 1814, Johns was married to his wife Ann, and had worked as a shipbuilder before his appointment as surveyor in 1854. A familiar face in local shipping circles, he was well known to the owner of the Clyde; Griffith Jones. The letter indicates that the two were 'not good friends' after a disputed certificate the year before. Three weeks later, Johns produced the survey bill for Clyde; what followed was an ink spattered letter dated Christmas Day from Griffith Jones to the Lloyd's Register Secretary at London.
The letter explains Jones' predicament over paying the survey fees for Clyde, requesting a London survey. Outlining his stormy working relationship with the Bangor Surveyor, Jones forgives him any wrongdoing as he has been in a 'bad state of health for some time.' Unknown to Jones, the Bangor Surveyor had died two days prior to writing the letter, but this is where the story becomes interesting. The next line reads; 'His wife Mrs Jones in my opinion is a very good surveyor.' While her husband was gravely ill, his wife, Ann Johns, had carried out his some of his surveys!
In the following weeks another surveyor was appointed to Bangor, and Ann Johns was bequeathed £200. It is unknown how long her surveying lasted, or how many ships she inspected, but Ann Johns may yet go down in Lloyd's Register history as a 'very good surveyor'.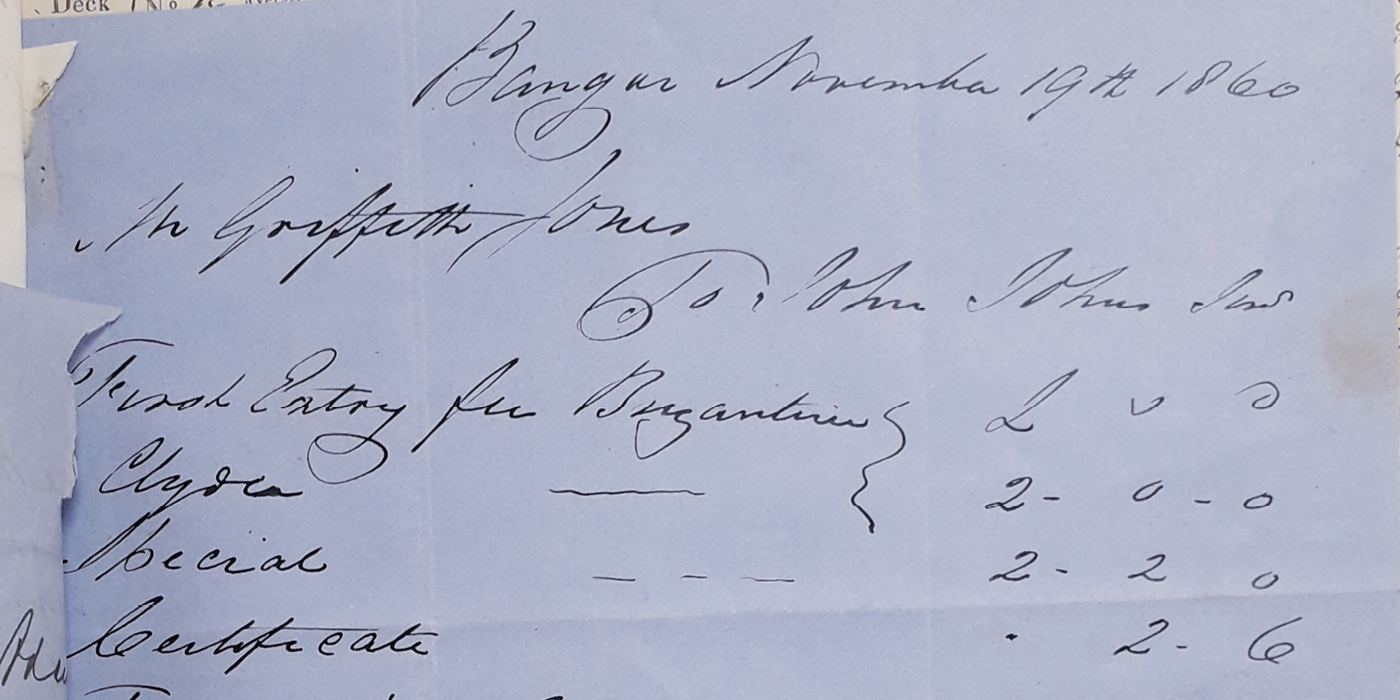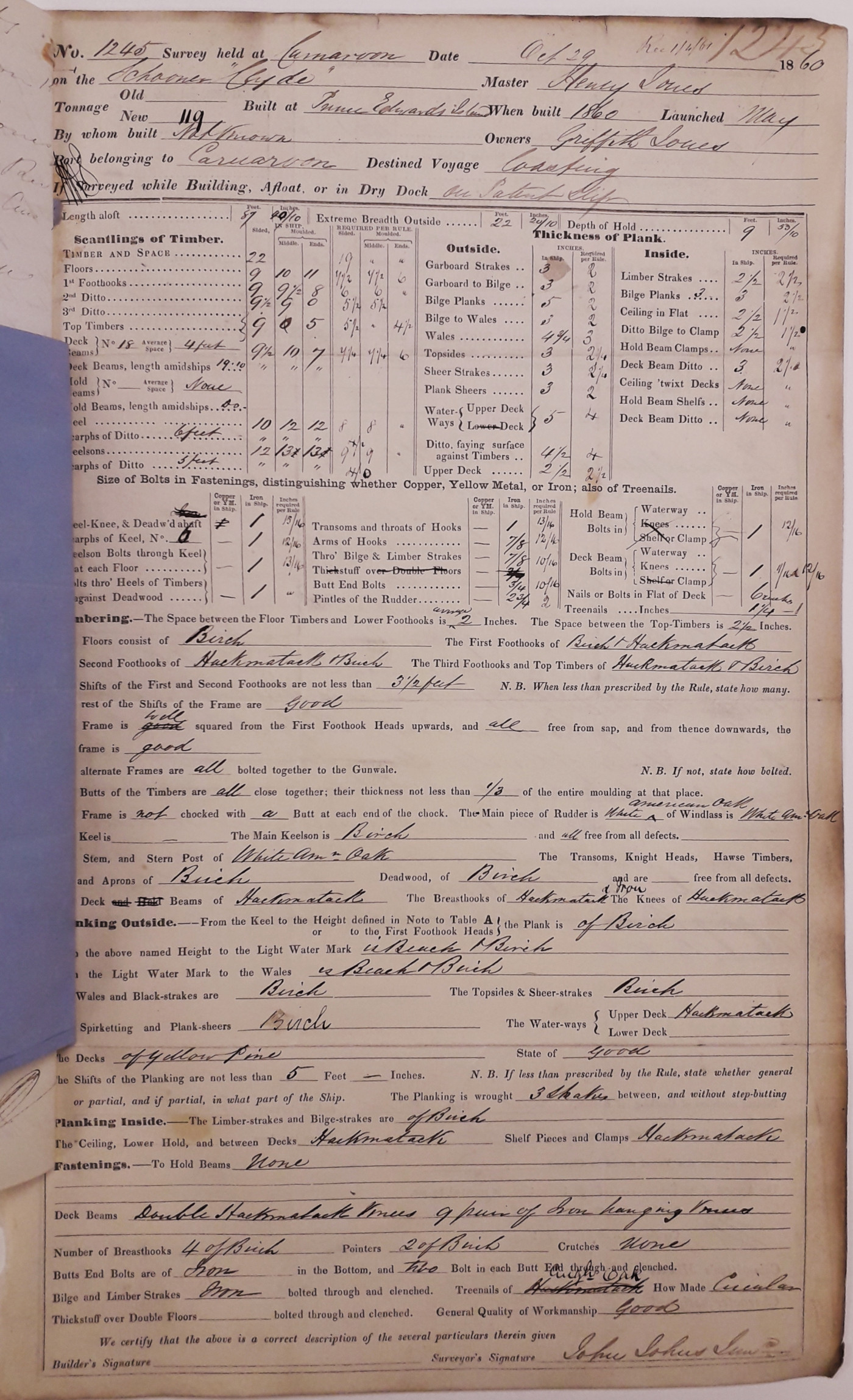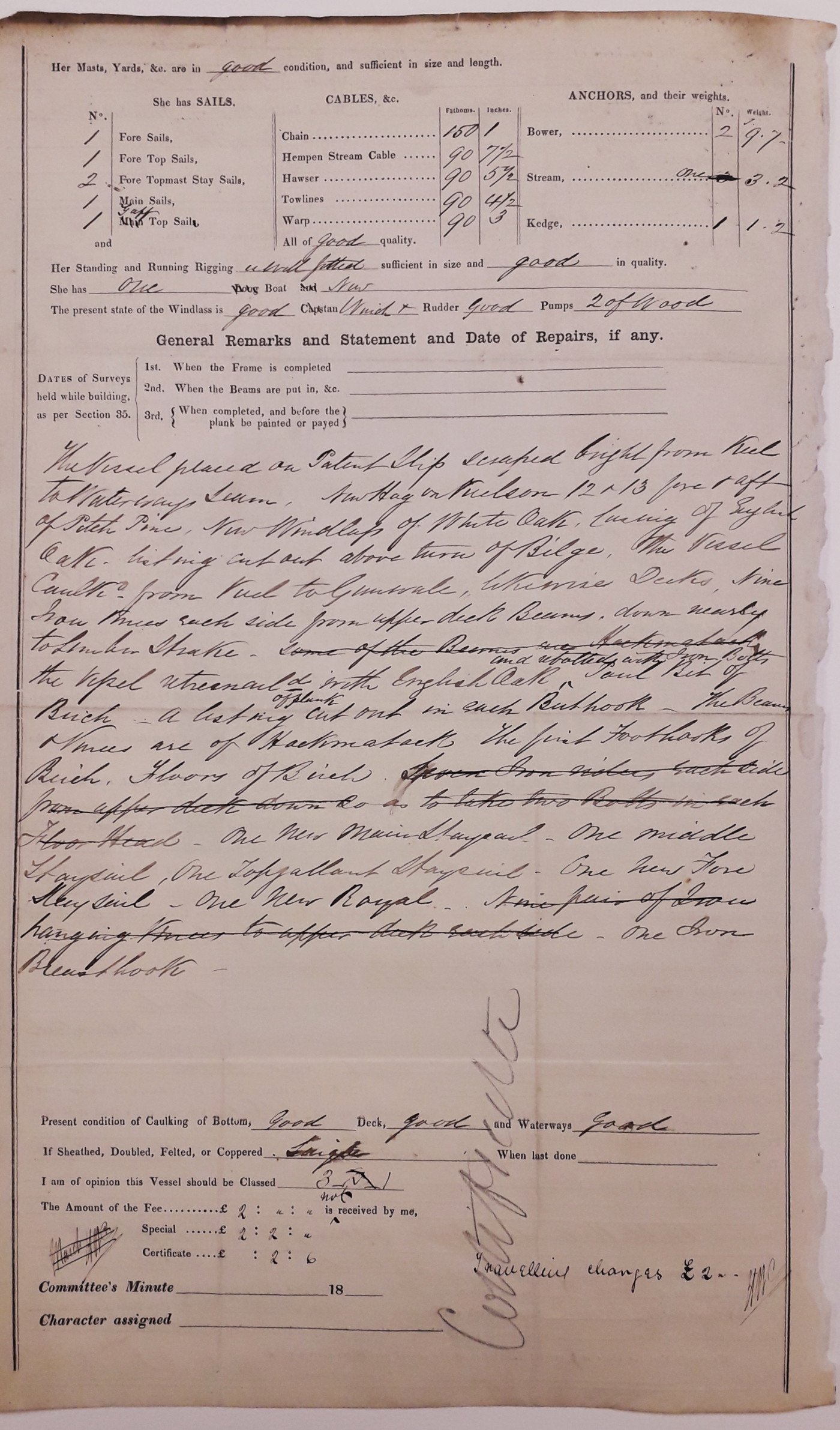 Elspeth Parkes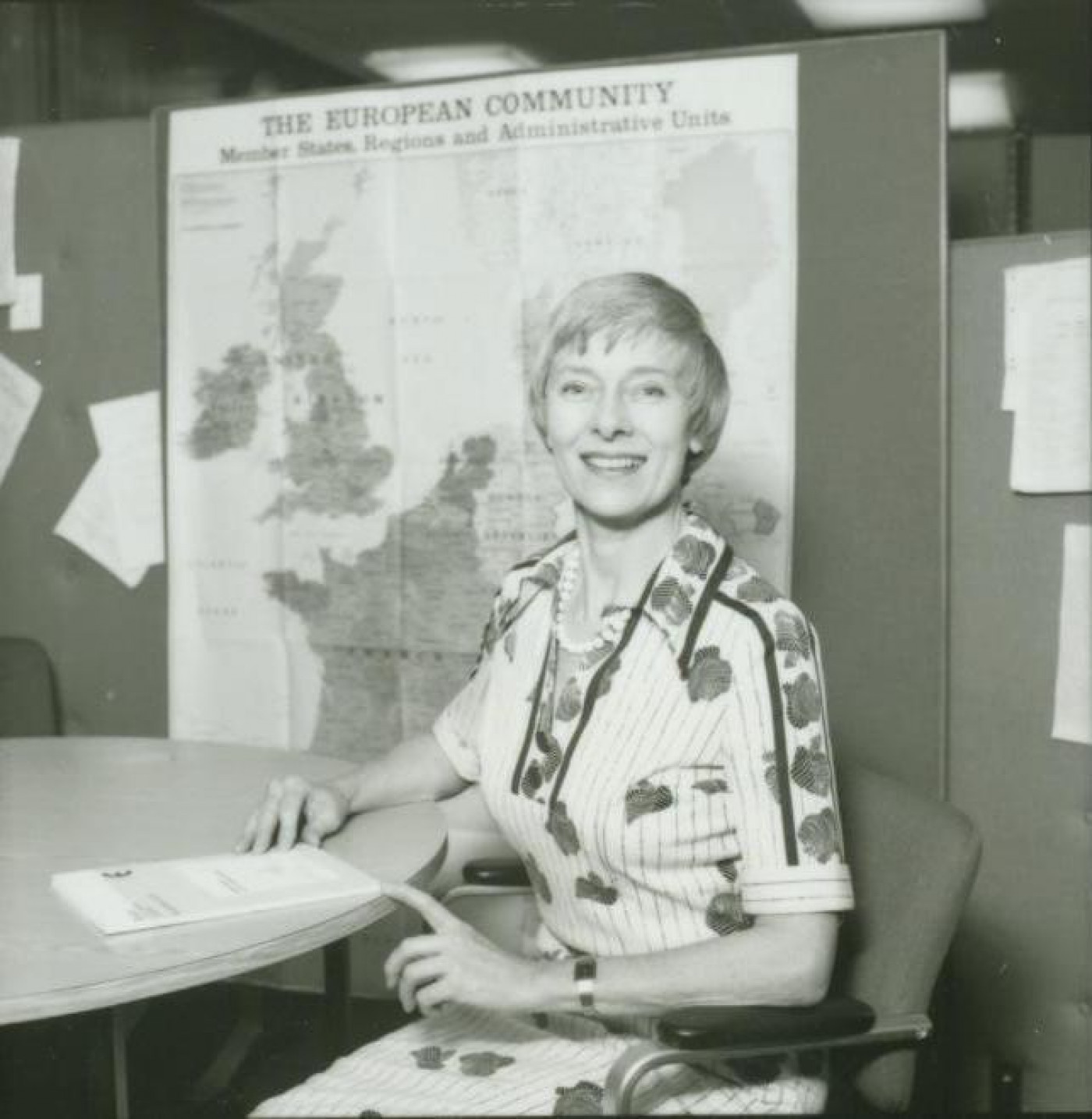 In 1956, Elspeth Parkes was one of the first women graduates to join Lloyd's Register. She worked for the Chairman and the Chief Executive, becoming the Society's first public relations officer. She worked to forge strong links between Lloyd's Register and British and European parliaments.
Joyce Cork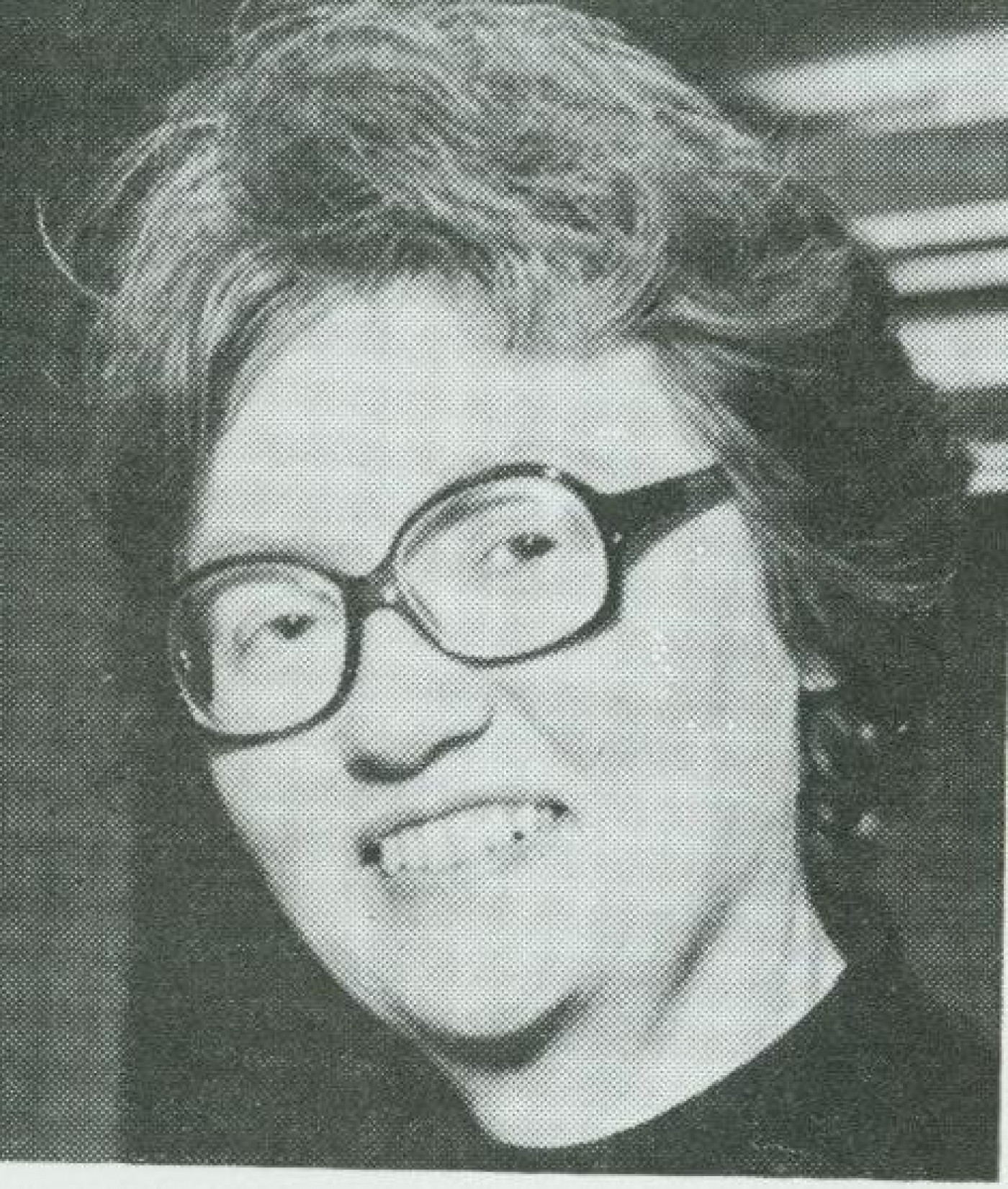 Joyce Cork, recruited to the Society in 1950, was a very talented mathematician. She joined the Engineering Research Department. Her talent for mathematics, combined with her practical approach to problem solving, helped her make significant contributions in areas like fatigue in shafting and the low temperature characteristics of materials for containing liquefied petroleum gas and liquefied natural gas. She was also a member of a pioneering team involved in developing the stress analysis and pressure testing of nuclear pressure vessels in the 1950s. She studied for a second degree in metallurgy and wrote many of the programs for the Society's early computers, replacing calculations previously done by hand.
Joan Bond
Joan joined Lloyd's Register in the early 1950s and became Head of Statistics Maritime Information and Publishing Group and made a huge contribution to the Gala days, Cricket and Tennis Clubs at Dulwich. She and her husband, Ted, another Lloyd's Register employee, were keen Scouters and Joan became a Scout Commissioner, a rare honour for a woman at the time.
Louise Bremner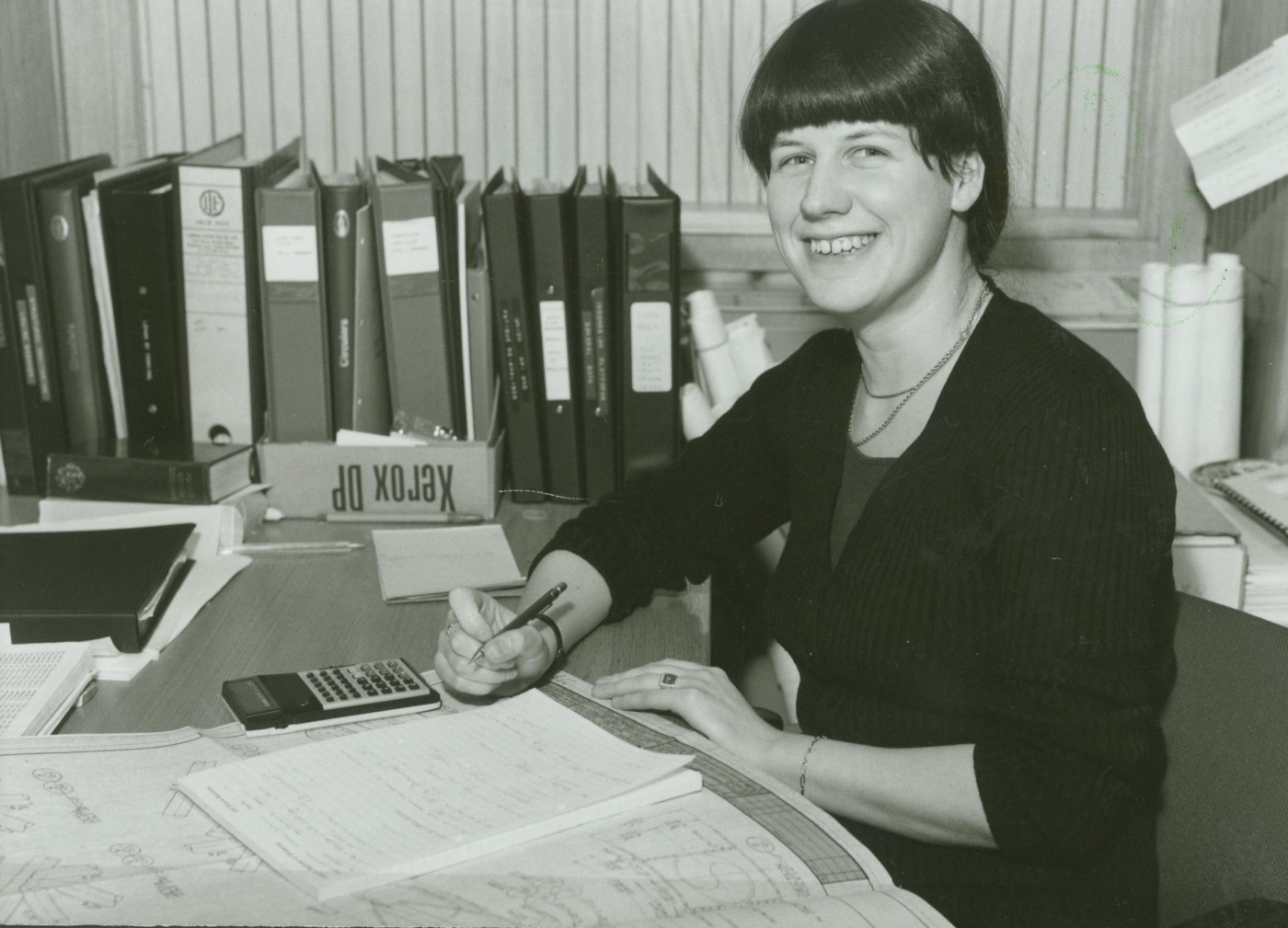 Louise Bremner, known as Bill to her colleagues, had studied aeronautical engineering at Bristol University. In the 1970s, she joined the Offshore Services Group where she undertook detailed structural analysis of fixed platforms.
Sonia Anastassaki
Sonia, in 1979, became the first female surveyor at Lloyd's Register.
Li-Rong Zhou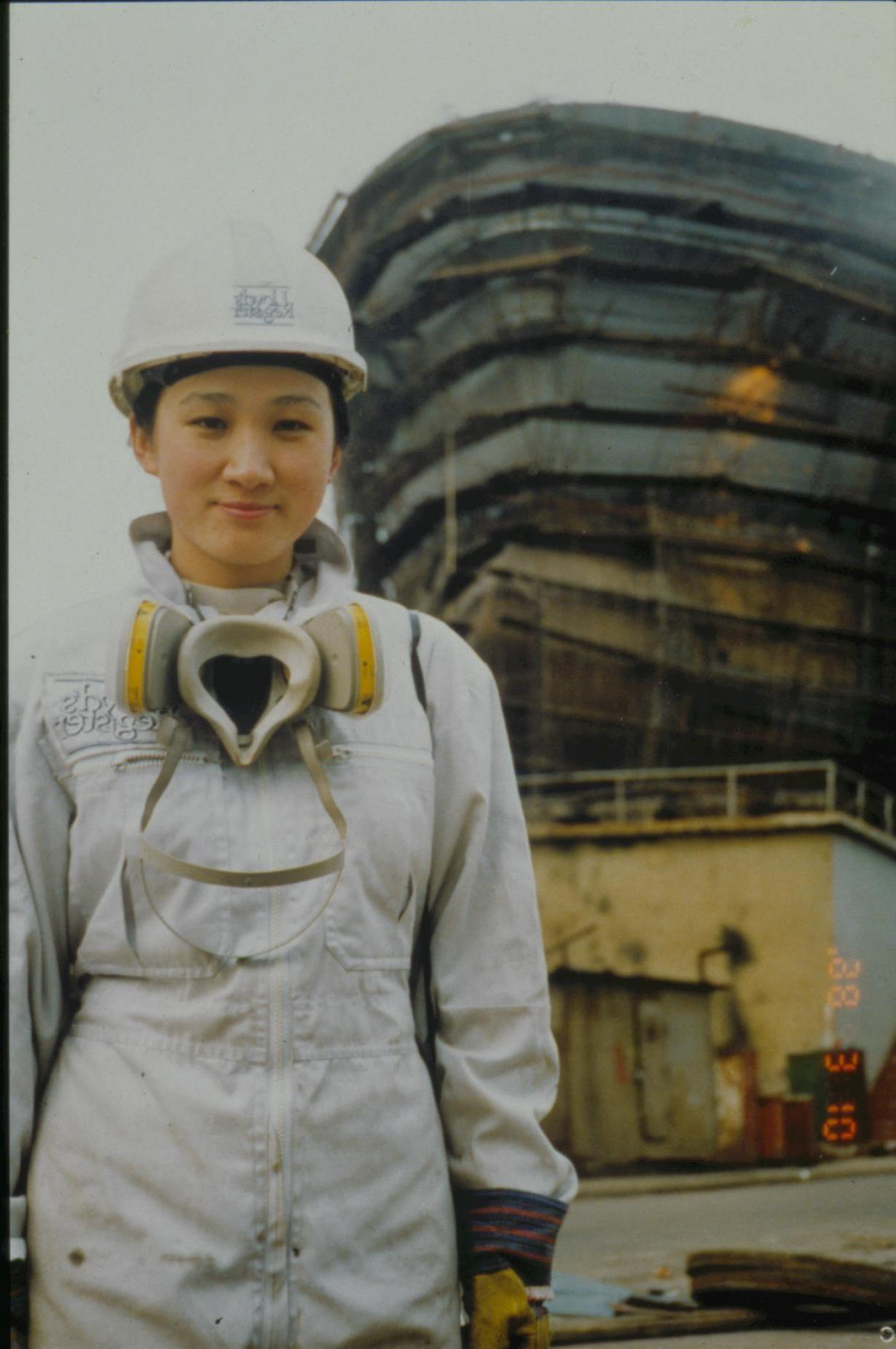 Trained at the Dalian Shipyard, qualifying as a surveyor in 2001.
Liselotte Preuss
Liselotte joined the Hamburg office in 1958 having fled from East Germany (GDR) in 1952 to reach the other side of the 'Iron Curtain'. During the Second World War, at the age of just 16, Preuss had studied mathematics at university, later continuing her education in Russian and English at the University of Leipzig. Initially she carried out administration and worked on accounts in the Hamburg office, which was Lloyd's Register's German headquarters. In 1960, Preuss took over the Accounts department, with joint responsibility for covering activities in the whole of Germany. At the time almost everyone was interested in building up and helping the German economy for the good of the country. Preuss remembers that they used to work each Saturday, this gradually reduced to every three, then two and, eventually, they were allowed all Saturdays off - which she described as 'real progress!' There was apparently lots of team work and they all just got on with what needed to be done at the time. This included reports of some women helping to dig trenches south of Gdańsk (Danzig) to hamper the Russian advance in 1944-45. Preuss witnesses the growth of Lloyd's Register's non-marine work including the opening of the first refinery at Köln (Cologne). She retired in 1987 after 29 years of service for the organisation.
Dr Sue Rutherford
Sue joined Lloyd's Register in 1980 in the Ship Research and Rule Development department. When Rutherford had studied for her civil engineering degree at Leeds she was one of only seven women out of 127 students. By 1988, she had become a senior structural engineer for Lloyd's Register and was one of only three qualified lady surveyors and 15 technical ladies working for the organisation.
Serena Purchase
Serena joined the organisation in May 1984 as the first female trainee surveyor. She achieved another first by becoming the first trainee metallurgical surveyor. This was a significant appointment as prior to this, only fully trained and experienced metallurgical surveyors were taken on by Lloyd's Register.
These women paved the way for more to join Lloyd's Register in all sorts of roles from surveyors and technical specialists to Foundation directors and administrators. The Heritage & Education Centre team has several incredible women in it including Victoria, the head of the centre! We are committed to ensuring the history of Lloyd's Register is celebrated in the present and preserved for the future.