These are a few of our favourite things...Louise Sanger
We really are spoilt for choice with our Heritage & Education Centre collections which hold a wealth of fascinating material. Having to choose a favourite thing to share with you, a clear contender for me was the 'Lists of Surveyors' which I have used extensively over the years.
At first glance these seem to be a rather mundane list of names and places. Upon further investigation it becomes clear that these lists, published annually in the Register Book from 1834 to 1972 are in fact key to accessing a whole array of material. Not only do they show the important evolution of Lloyd's Register's (LR) work in different countries and in new technologies; but the office closures also hint at the challenges of providing classification services during two World Wars and throughout other times of political turmoil.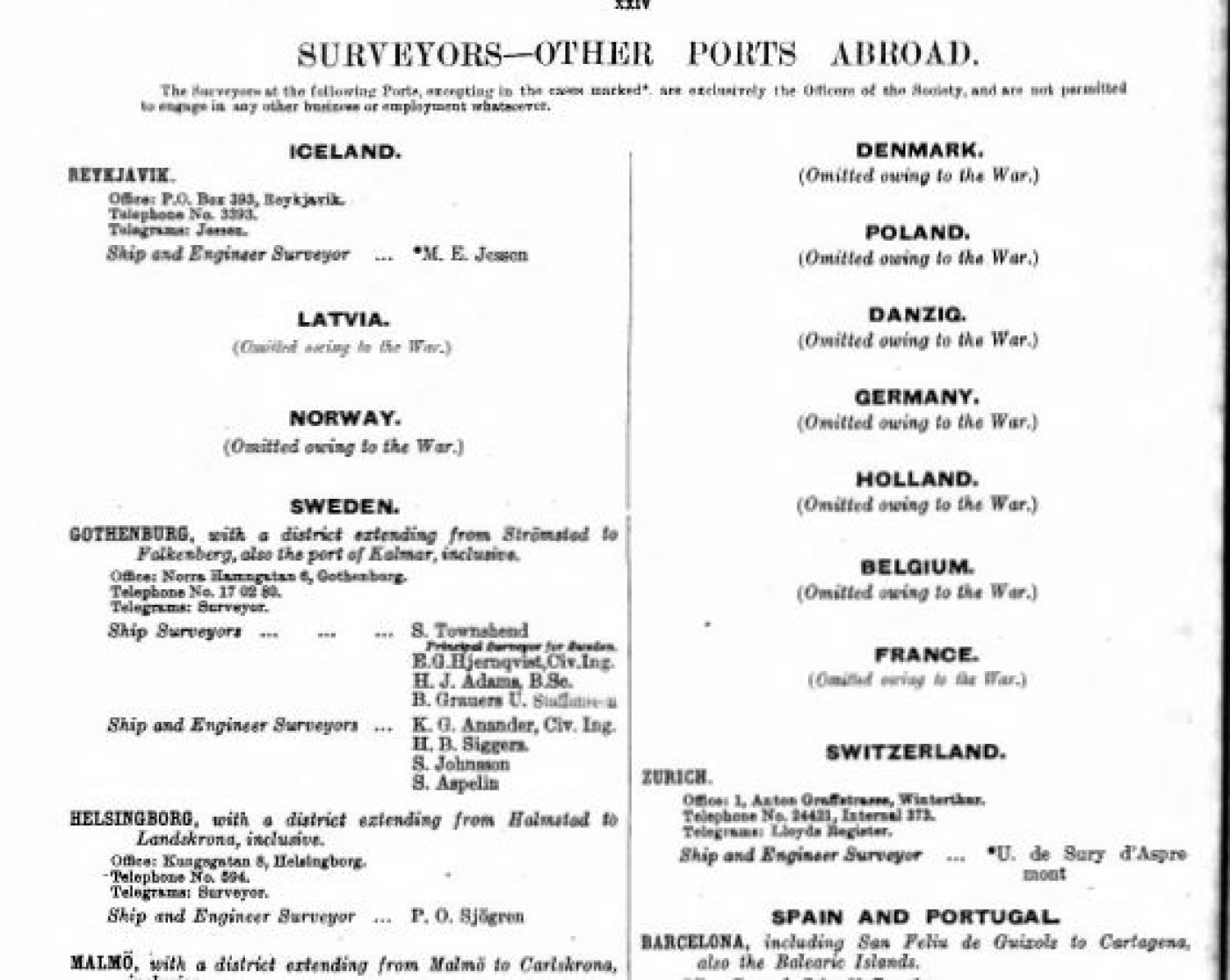 When used in collaboration with additional archival sources, such as our General Committee Minutes and Staff Bibles, we (and our colleagues before us!) have been able to build up an accurate history of Lloyd's Register's worldwide expansion.
LR's first exclusive overseas appointment was made in 1852 when Thomas Menzies was appointed to Quebec and the St Lawrence River. By the 1870s appointments had been made at Amsterdam, Veendam, Groningen, Antwerp, Shanghai and Saint John, New Brunswick. The number of surveyors working overseas increased from five in 1870, to 22 in 1873, and 66 in 1884, covering countries from France and Germany to the Philippines and Java. When using the Lists of Surveyors as a research tool, we have to be sensitive to the political history of individual countries with an awareness of geographical renaming. During the Second World War the lists also reveal that many British staff serving overseas stayed in post until the last possible moment, as Vicky Culkin mentions in her blog on Rex Shepheard.
The Lists of Surveyors also provide a great insight into the individuals behind our work. We are often approached by the relatives of people who once worked for the organisation and, particularly if they were employed in a technical capacity at the time, can usually help with additional information on their careers with LR. Many of the photographs we have of these early staff members are from the Bernard Waymouth presentation volume of 1884 that Barbara Jones talks about in her blog.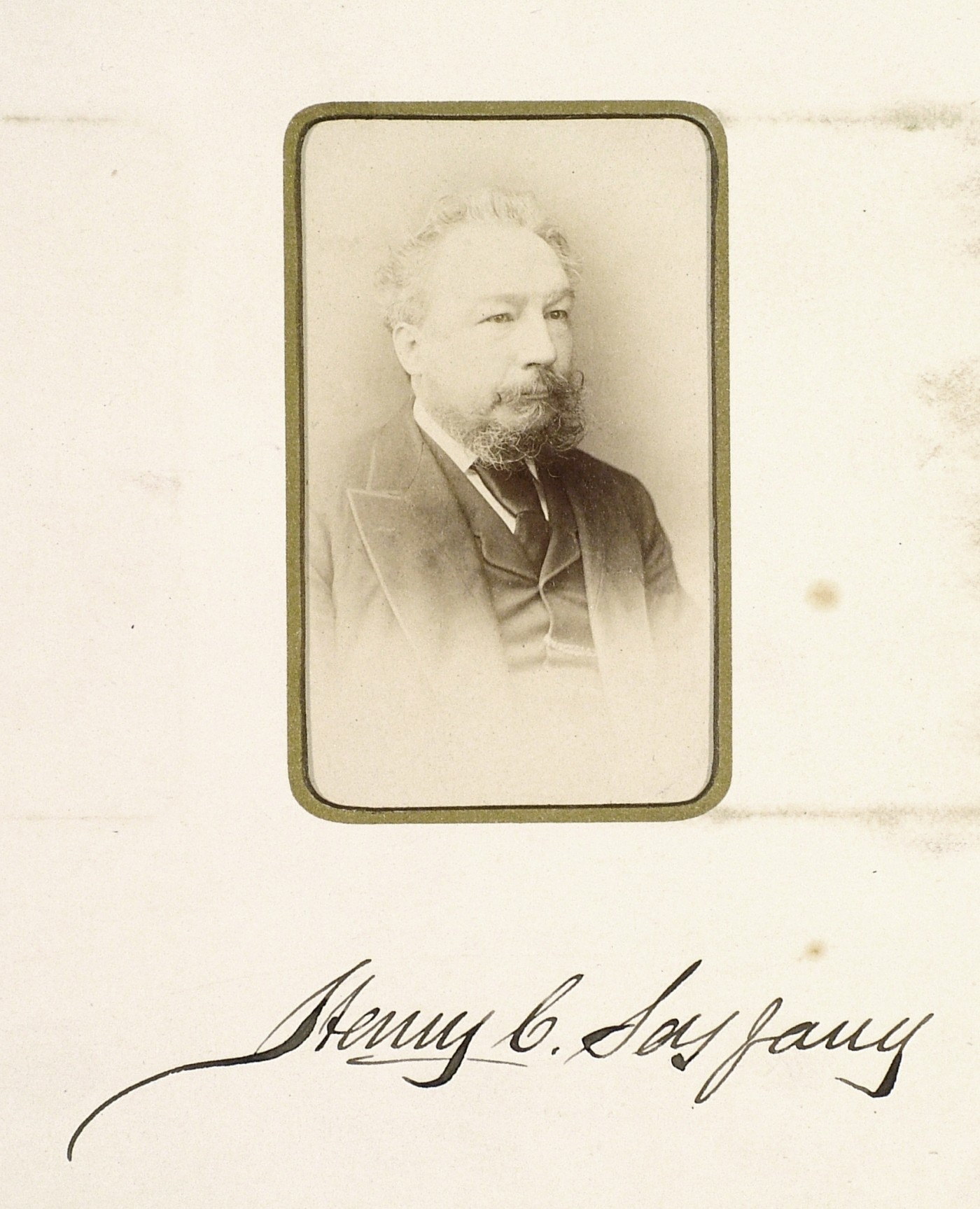 Henry Seyfang was the third generation of the same family to work for Lloyd's Register. He joined LR as a clerk aged 17 and remained until his retirement in 1892 when he became one of the earliest recipients of a pension.
To date we have produced bio profiles on over 100 individuals as well as having detailed research on a wealth of other personalities such as past Chairmen, Secretaries, clerks, messengers and surveyors. Sometimes it transpires that several generations of one family have worked here, such as the Eide, Lawrence, Milton, Pemberton, Seyfang and Williamson families (to be covered in later blogs). Correspondence with their descendants often supplements our research with further detail about their lives and the occasional photograph or anecdote.
Other records help us to get a better understanding of the type of work that our surveyors would have been doing. The Instructions to Exclusive Surveyors, the Rules and Regulations for the Classification of Ships, the Visitation Committee Minutes, the Ship Survey Reports and Plan collection and technical papers written for LR and for external organisations like RINA and the IMarEST and of course the Register of Ships - all of these sources combine to create the rich heritage story we have today.
Exclusive surveyors were salaried officers who undertook all surveys and other work on behalf of LR, including surveys of ships under construction. They were 'altogether the Servants of the Society, and are not permitted to engage in any other business or employment whatsoever' [the Society being Lloyd's Register]. Non-exclusive surveyors were permitted to receive payment for other work as long as it was not contradictory to the work of the Society. They were paid a smaller salary plus a percentage of fees from the surveys they performed, reflecting their appointment for less busy ports. Their numbers gradually declined as LR appointed more exclusive surveyors to cope with a growing volume of work.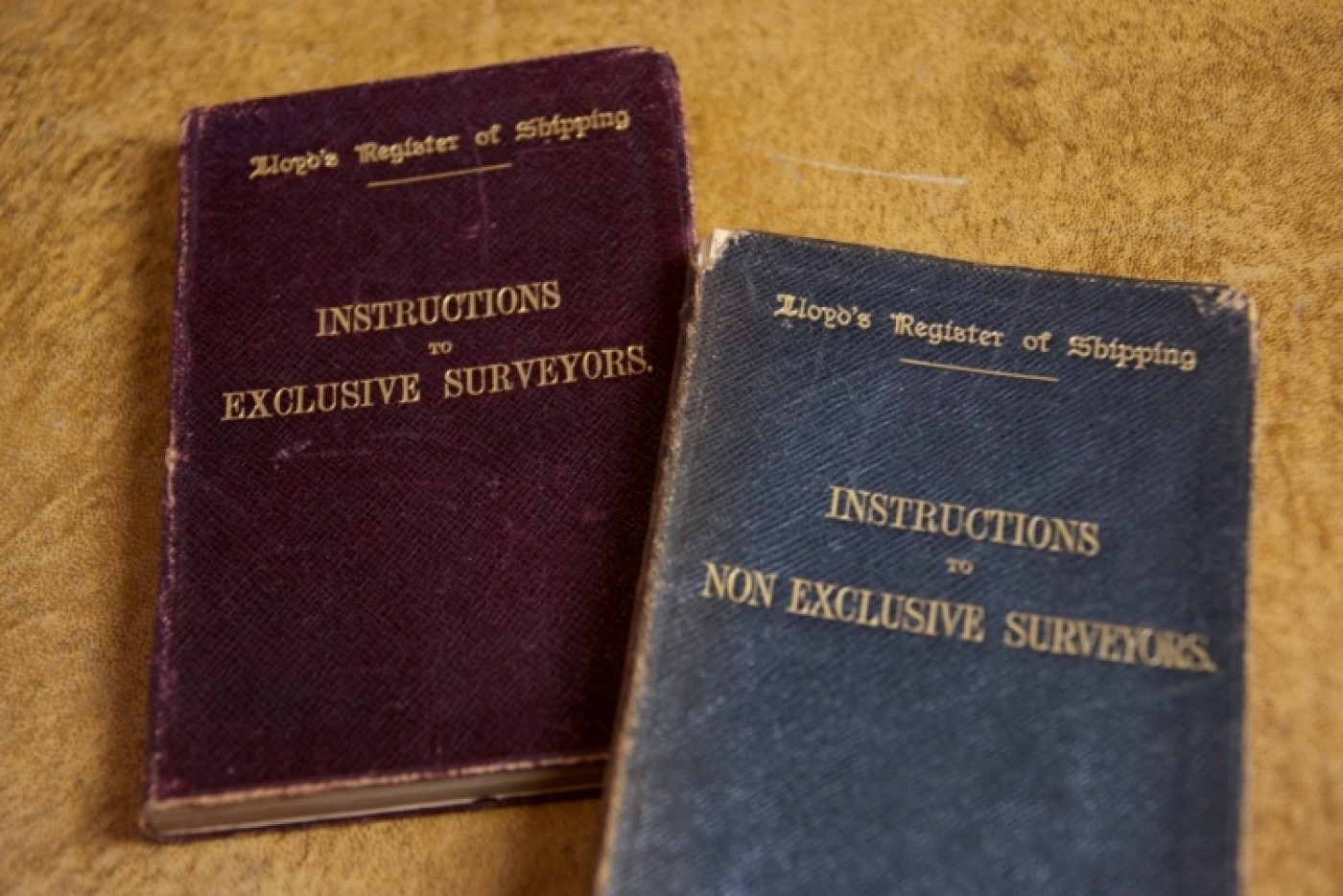 This unique resource, the Lists of Surveyors, along with supporting material is now available online for the first time ever. It is partly thanks to an enthusiastic and brilliant researcher from Portugal, Sandro Mendonça, who visited us in 2008 and wanted a means of accessing the lists quickly, that we first started to copy and extract them into a more user-friendly format. Since then we have been able to consult separately bound volumes and scans of the Lists of Surveyors for our research which speeds things up considerably. You certainly get very strong muscles (or tired arms!) heaving the heavy Register Books off the shelves to consult them year by year otherwise, so this has proved a much kinder way of accessing the material and of limiting wear and tear to the original volumes.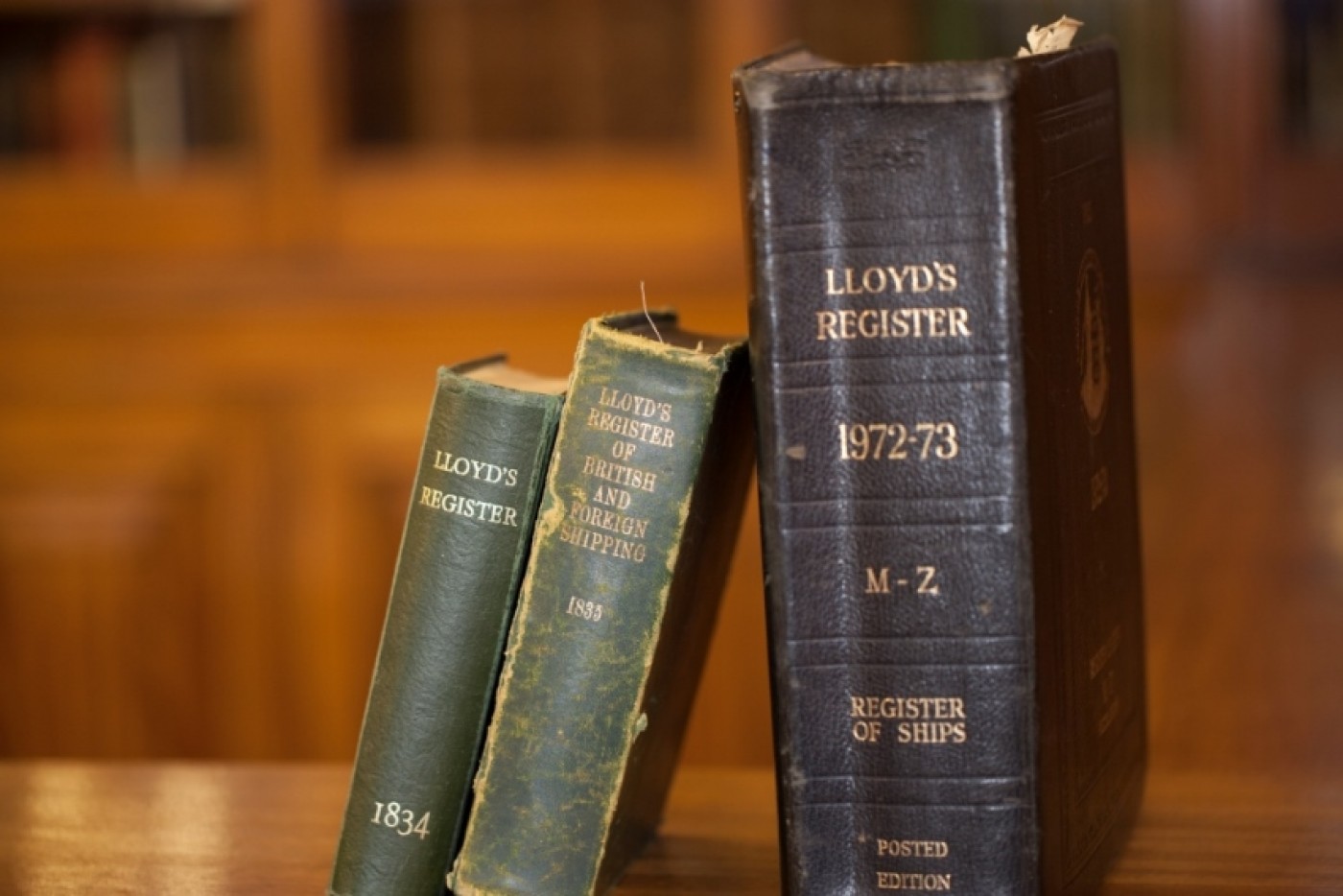 I hope that you enjoy delving into this fascinating source as much as I have.