Grant awarded: £141,000
Timeframe: 2019-2021
Overview
Utilising and further developing the 1851 Trust's online education platform, STEM Crew, and Next Generation Roadshows to widen international access and use of the Lloyd's Register Foundation Heritage & Education Centre collections. From 2019-21, Roadshows and STEM Crew will give 11-16 year olds from across the UK the opportunity to interact with HEC archive material. This will help to inspire the next generation through interactive, curriculum-linked and relevant workshops and online resources that illustrate the links between archives, engineering innovation and contemporary global issues.
The 1851 Trust is a dynamic and innovative education charity committed to working with teachers to inspire young people.
Hear more about our plans with the 1851 Trust's Education Team.
Impact
The impact of this project helped enhance the understanding by young people in historical and contemporary marine engineering and technology issues and widened use and knowledge of HEC archive resources. They also helped inspire interest in the next generation of maritime careers. The Roadshows and online teaching resources also lead to improved educational outcomes globally. Through being accessible to all, the 1851 Trust inspired more young people to imagine an exciting future in technology and engineering. Their activities created an environment where young people could engage with science and engineering outside a traditional learning space.
The 1851 Trust supported and helped to raise the profile of the HEC archive materials and their educational relevance by creating a new digital resource each year that illustrated a different HEC archive story that linked to contemporary issues.
Progress
2019
From Plymouth and Cardiff, to Leeds, Liverpool and Loughborough, The 1851 Trust summer roadshows in 2019 opened another generation of young people's eyes to exciting new opportunities. Using the inspiration of Sir Ben Ainslie's British America's Cup Challenge, INEOS TEAM UK, school students from deprived areas enjoyed hands-on STEM challenges and investigations, researched hull shapes using yacht plans from the HEC archive and designed and their own wind turbines and micro race boats. Each student then took to the water experiencing sailing for themselves and really bringing the science to life.
2021
On Tuesday 14th September, 75 students from London schools took part in a unique opportunity to experience the first STEM Crew Maritime Roadshow of 2021, supported by the Department for Transport, Trinity House, Lloyds Register Foundation, UK P&I Club and The Great Britain SailGP Team.
In the coming weeks, the 1851 Trust team will travel across the UK to introduce inspiring role models and deliver exciting STEM education practical sessions to local schoolgirls. Each Roadshow will give young people the opportunity to connect with apprentices, graduates and women in leading roles within the maritime sector.
Ben Cartledge, CEO of the 1851 Trust, said: "We are pleased to have secured funding for our 2021 Roadshows, enabling us to continue giving hundreds of young people the opportunity to discover STEM careers at our fantastic, in-person, events across the UK."
The next stop on the STEM Crew Maritime Roadshow is the South Coast: Southampton, Portsmouth and the Isle of Wight. These events will then continue throughout October and November in: Birmingham, Hartlepool, Grangemouth and Liverpool.
See this short film to find out more about the roadshows.
Modern Materials Resource
Launched in February 2020, this new resource was the best performing on the STEM Crew portal in its first eight weeks since launch. This teaching resource explores composite and nano materials for GCSE and KS3 Design Technology and Engineering as well as supporting the nanoparticles element of the science curriculum.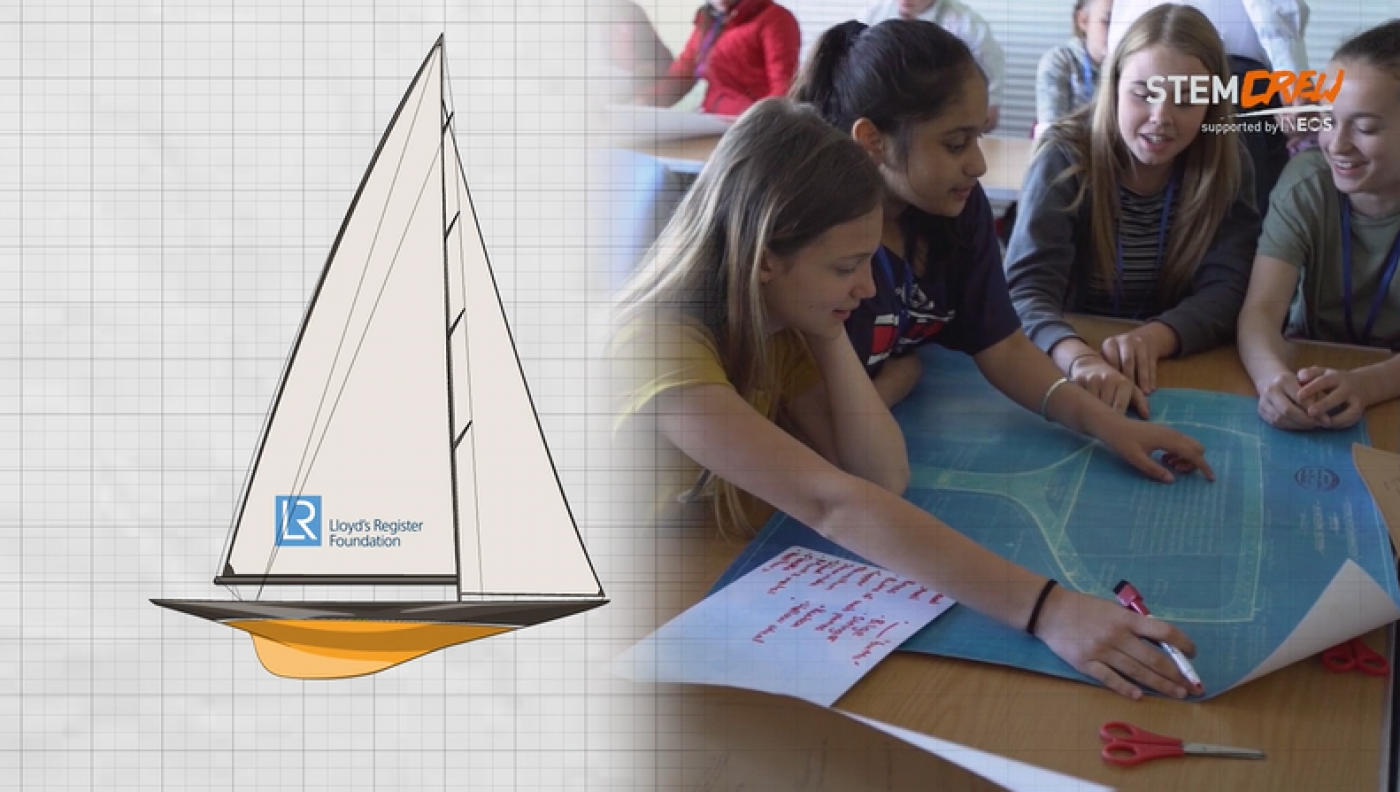 Forces resource
The second Lloyd's Register Foundation module on STEM Crew was released on 22 April 2020. The approach taken by The 1851 Trust this time was to cover a topic of work (5 lessons) on Forces and with the increased demand for remote quality digital learning resources, this has been extremely well received. Through direct to teacher emails and targeted social media promotion it recorded four-times the usual level of interactions in its first week at over 2,500 views on STEM Crew.
The module covers the curriculum topics of:
Forces and elasticity
Friction and resistance
Force diagrams and buoyancy
Forces and motion
Performance analysis
Energy Resources
This lesson covers energy resources, and where they come from. Using the exciting context of the America's Cup boat, and the changes that have occurred over the years using historic information from the Lloyd's Register Foundation. Students are encouraged to think about where energy comes from, how it can be stored and how it can be used to allow an America's Cup boat to sail at up to 60mph?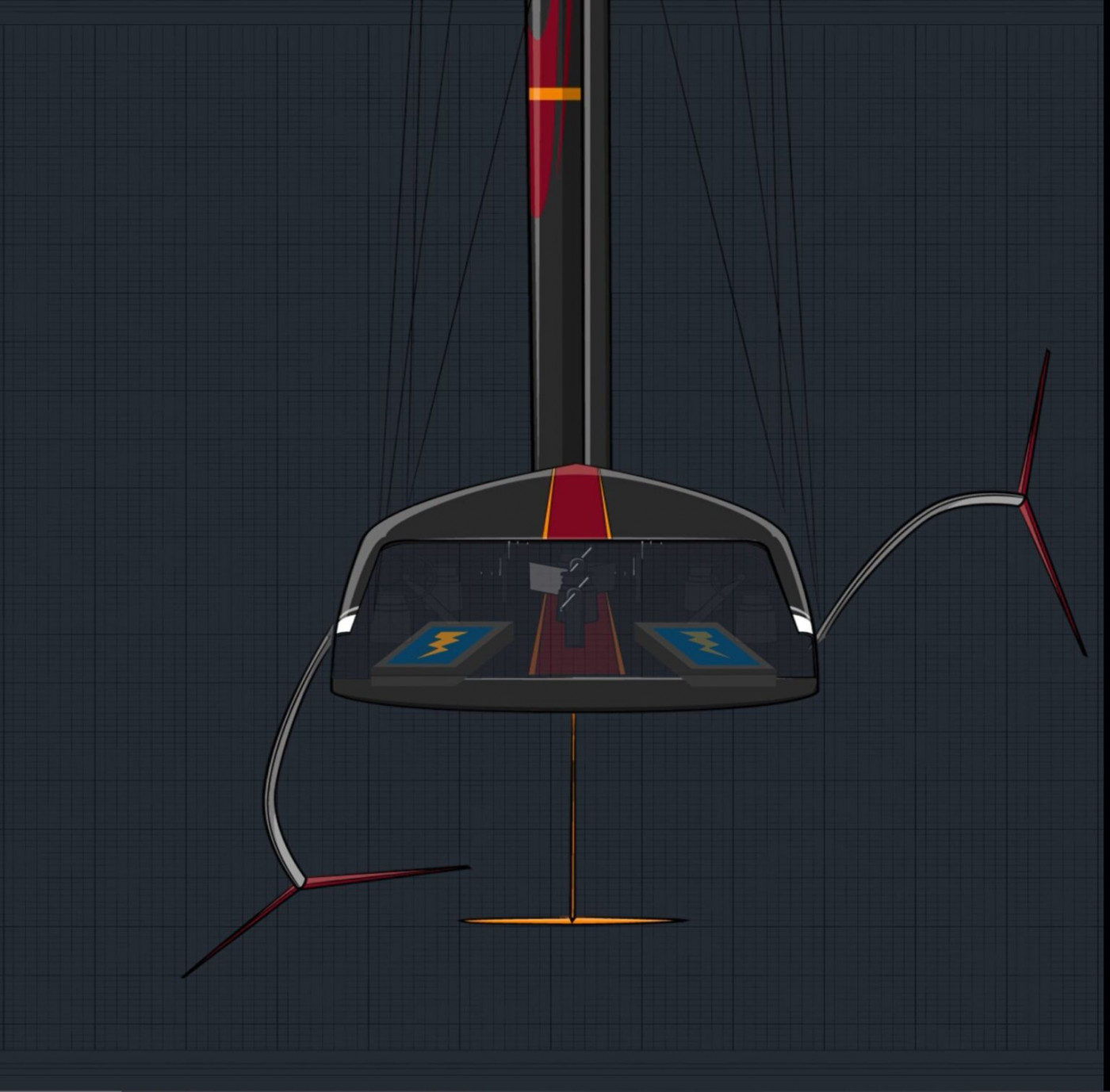 Renewable vs Non-Renewable Energy
This lesson covers renewable energy resources, using the exciting context of the America's Cup boat, and the changes that have occurred over the years using historic information from the Lloyd's Register Foundation. Students are encouraged to think about the various types of energy resources, how they are generated, used and the impact they have on the environment.
Well done to The 1851 Trust for producing these exciting online resources!