In today's world, the beautiful game is more accessible than ever. Millions of fans globally watch live football matches, highlight shows and debates on a daily basis. But out of these millions of fans, how many know of the relationship between shipping and football?
Sure, most Manchester City fans could remind you of their historic last-minute premier league title victory in 2012, or Paul Dickov's strike against Gillingham in the 1999 play off final. Likewise, Manchester United fans can probably recall Ole Gunnar Solskjær's winner against Bayern Munich in 1999, sealing the treble trophy win – a feat which has never been matched since.
But here is a question for you, how many of those fans could tell you why there is a golden sailing ship in both Manchester's teams crests?
How about the the infamous rivalry between West Ham and Millwall? This has been publicised for decades, with even some horrendous films being made about it, but do football fans realise this is due to competing shipbuilders on the River Thames?
In this short story, I thought I would highlight a small selection of clubs with ties to ships and shipbuilding.
A.F.C Sunderland
Shipbuilding in Sunderland has existed since the 1300s, long before the days of association football. The River Wear proved a popular area for shipbuilding, with Sunderland boasting +400 registered shipyards at one point in time. The remarkable output of the shipbuilders reached its peak during the mid-1800s, when Wearside shipbuilders accounted for a third of all ships being built in the UK.
A.F.C Sunderland formed in 1879 and has since won the First Division title on six occasions, buoyed by two FA cup victories too. The Mackems have sadly fallen on hard times in recent years, suffering back to back relegations in 16/17 & 17/18 seasons, to the delight of Newcastle fans. Speaking of Newcastle, it was in fact Geordies, Sunderland's fiercest rivals, that coined the Mackems name. The origins date back to Newcastle fan's jokes about Sunderland shipbuilding. Geordie's would claim tease Sunderland fans with the term 'Make'em and Take'em', referencing how Sunderland ships would be bought by the richer classes.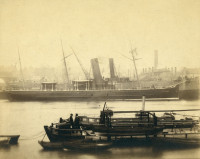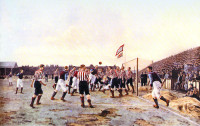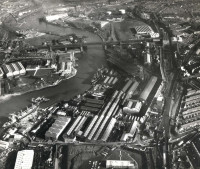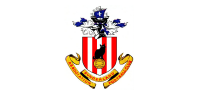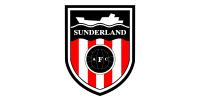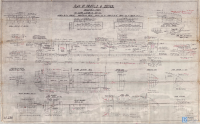 You can view over 5,700 original archived documents for the Sunderland survey office here.
West Ham United
West Ham United were in fact first formed as Thames Ironworks F.C. in 1895. The club's formation was the brainchild of Thames Ironworks owner Arnold Hills, who saw an opportunity to raise employee morale by starting a football team. At the time, the shipbuilder was one of the largest on the River Thames, residing in London's East End.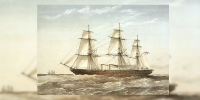 With assistance from one of the shipbuilder's foreman, Dave Taylor, (who in fact was a football referee in his spare time) Thames Ironworks quickly became a successful club throughout London. Within five years, the club folded and were reformed as West Ham United.
Three FA Cups and Two European Cup Winners' Cups later, West Ham now play in England's top tier. To this day, the rallying cry of 'Irons' from supporters can be heard at games, a reminder of the club's Ironworks origin.
You can view original documents from our archive for ships built by Thames Ironworks here.
Millwall
Across the Thames are West Ham's rivals Millwall. Millwall was also a hotbed for shipbuilding. Arguably the area's most prominent shipbuilder was Fairbairn & Sons. Originally based in Manchester, the company moved to London in order to build larger iron ships such as HMS Megaera. The frigate was one of the first iron ships ever ordered by the Royal Navy in 1849.
Formed ten years before Thames Ironworks in 1885, Millwall Rovers as they were then known, were a popular team among South London's dockers. They have managed to win the fourth, third and second divisions, a unique achievement across the English football pyramid.
The team of today currently sits in the top half of the English Championship; chasing promotion to the Premier League.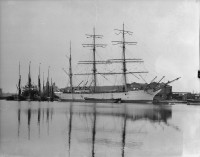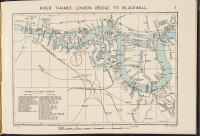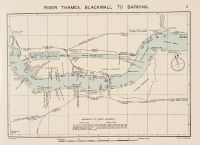 You can view both the Thames Ironworks and Millwall drydocks in Charles Jordan's Map of the Thames. The book mapped the numerous drydocks along the River Thames. You can view the book here.
Manchester City & Manchester United
Ok this will have to be quick one as I am quickly approaching the word count.
As I mentioned earlier, both Manchester clubs' crests include a different ship. However, Manchester has no coastline. It's in fact about 40 miles East of the Irish Sea. So why are the ships there? The answer? The Manchester Ship Canal. The canal was first opened commercially in 1894 and links the city to the Irish Sea. It proved a defining moment in the financial development of the City, which quickly became the third busiest port in the UK.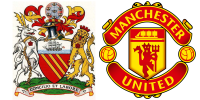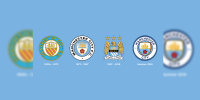 Anyway, I hope this story proves to be an intriguing read, or at the very least, useful for a pub quiz question in the near future. There are still plenty of other teams I can mention in future (Plymouth, Clyde etc), so make sure to revisit from time to time.