Bulk Upload #14: 30,252 New Digitised Documents Released
For Bulk Upload #14, we have made a further 30,252 documents freely available from our Ship Plan and Survey Report Collection. These documents relate to 503 different places of build. At the top of our list is Sunderland with 1821 documents. Further down we even have 2 documents for an 1879 vessel built in Charlton, South East London with the rather charming name Birthday. In total this upload constitutes 111 boxes and over 3,198 different vessels. Below we have picked a few of our favourite documents. To explore our entire collection of over 860,000 documents please click here. In the meantime, check out some of our highlights and key stats below.
Photograph showing temporary repairs done for Pericles, June 1953 (LRF-PUN-013042-013051-0216-G)
Pericles was a general cargo ship constructed by Aktiebolaget Gotaverken in Gotheburg in 1949. This photograph depicting temporary repairs was taken in Messina, Sicily in 1953. With each new bulk upload our photographic collection continues to expand and we now have over 500 photos within our collection.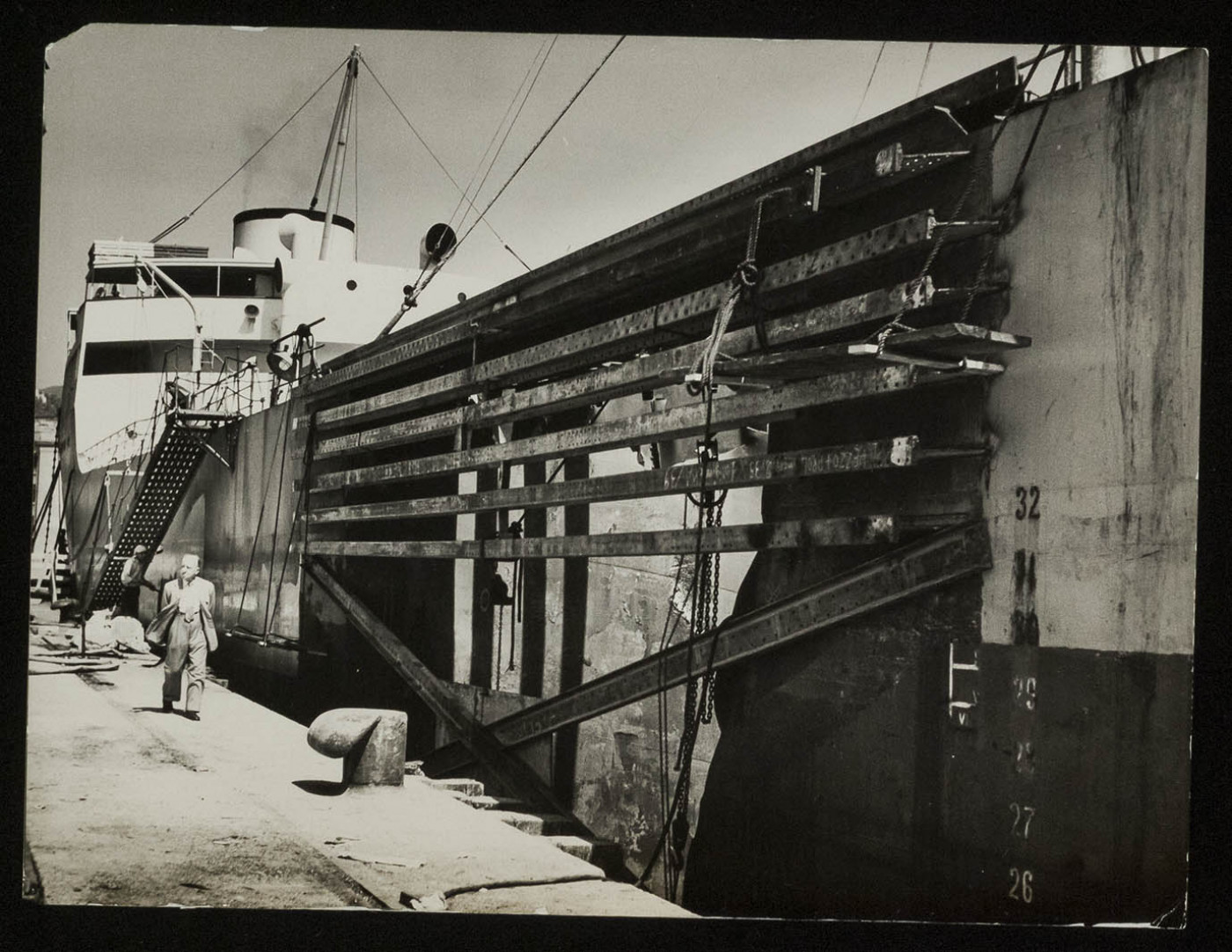 Admiralty Temporary Pass, issued at the Finance Branch of the Ministry of Shipping, 1919 (LRF-PUN-W571-0135-O)
This Admiralty Temporary Pass was issued to the surveyor J Turner Morrison upon visiting the Ministry of Shipping in 1919. Quite rightly, the pass states that an individual may be detained if they do not present the pass. Morrison visited the Ministry to speak with a G Patterson regarding fees for the vessel Nerbudda. The vessel was a steel steamer constructed in 1919 by the Glasgow based shipbuilders Barclay, Curle & Co.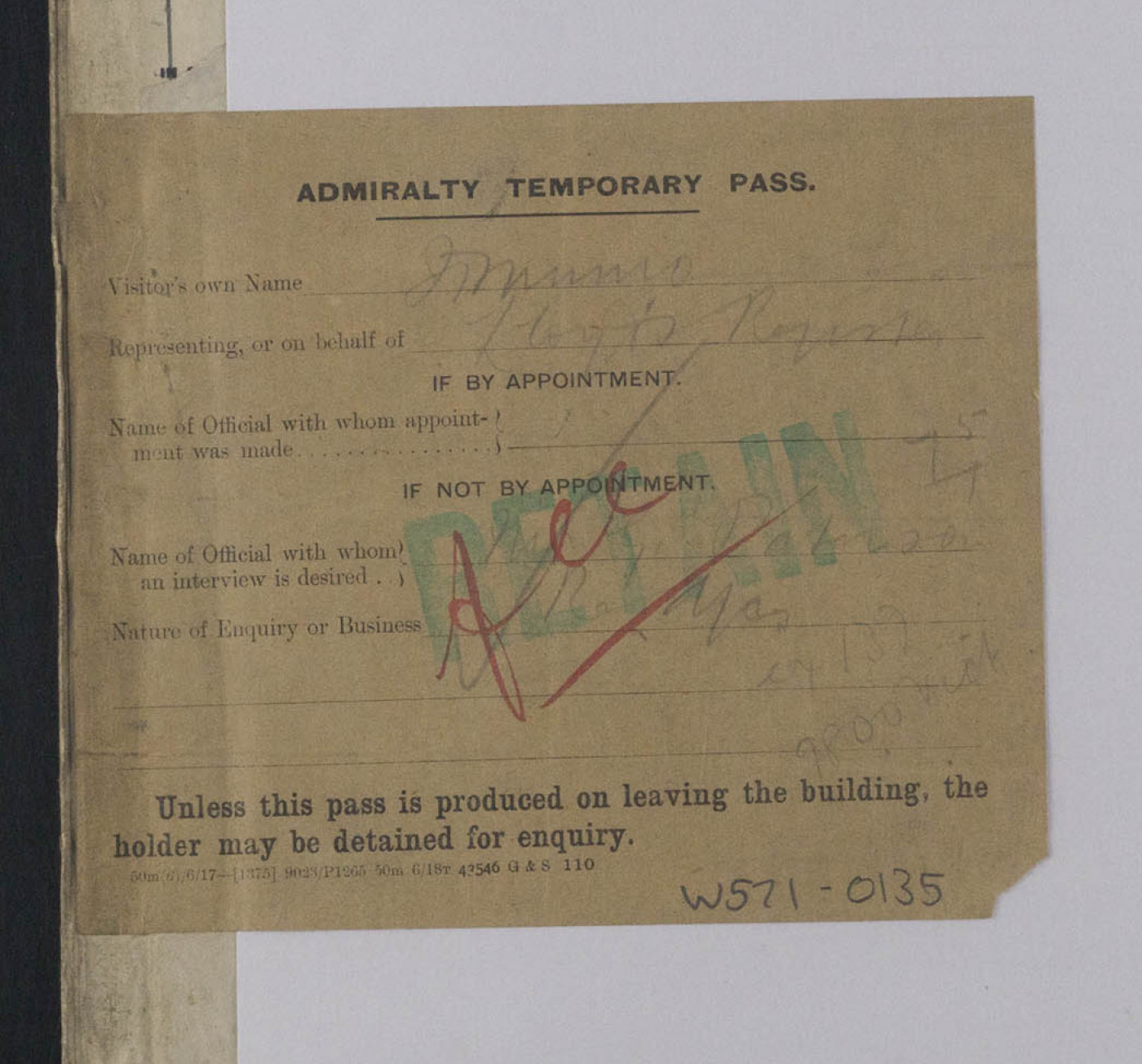 Pamphlet for Presomet Black Paint, proposed for the coating of Saintline I, Undated (LRF-PUN-012761-012770-0049-O)
This colour pamphlet is an advertisement for Presomet, a bitumen-based rust resistant paint for metal. The paint was to be applied to the dumb barge Saintline I. She was constructed in Southampton in 1947 owned by La Transportadora Argentina and registered in Buenos Aries.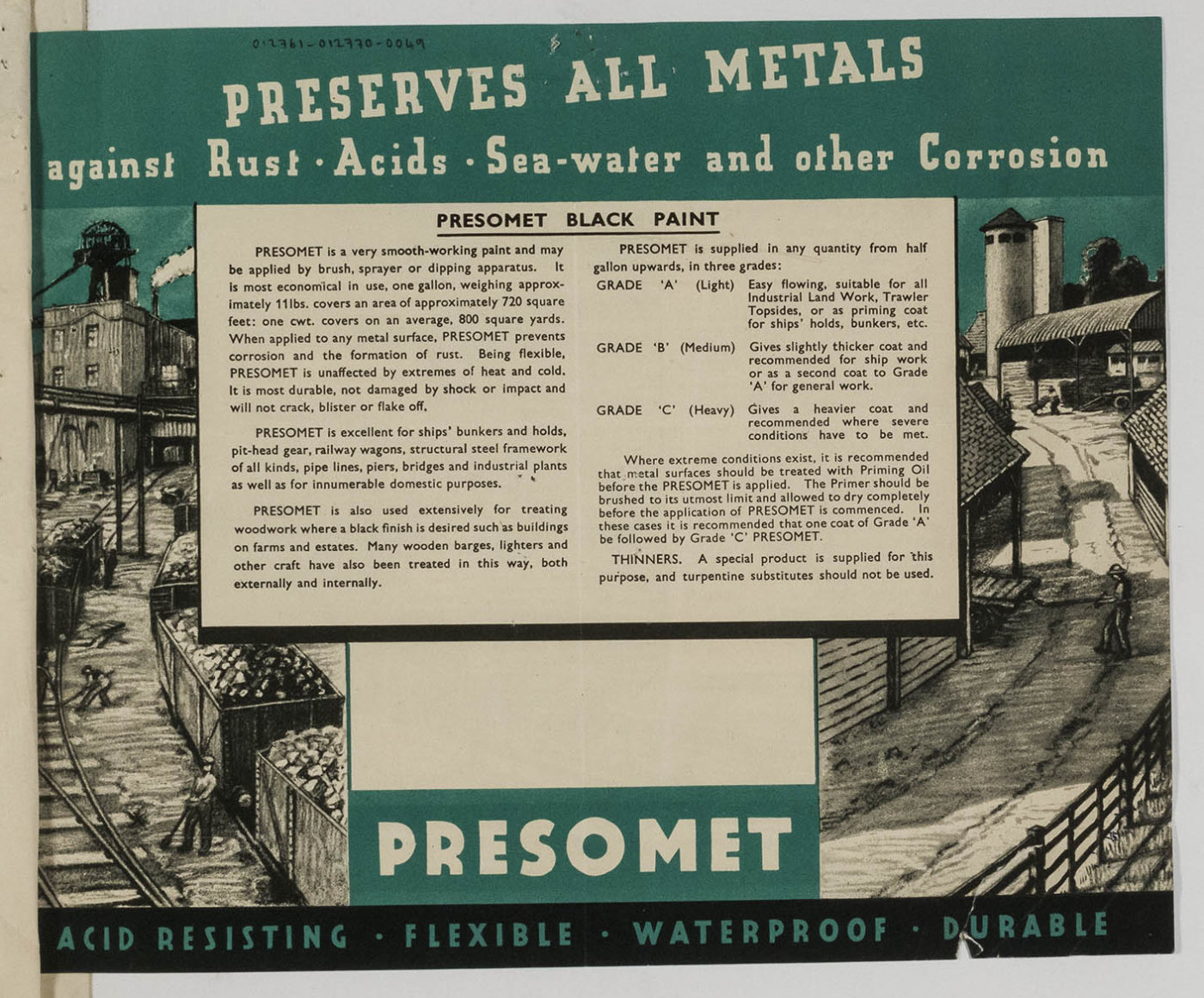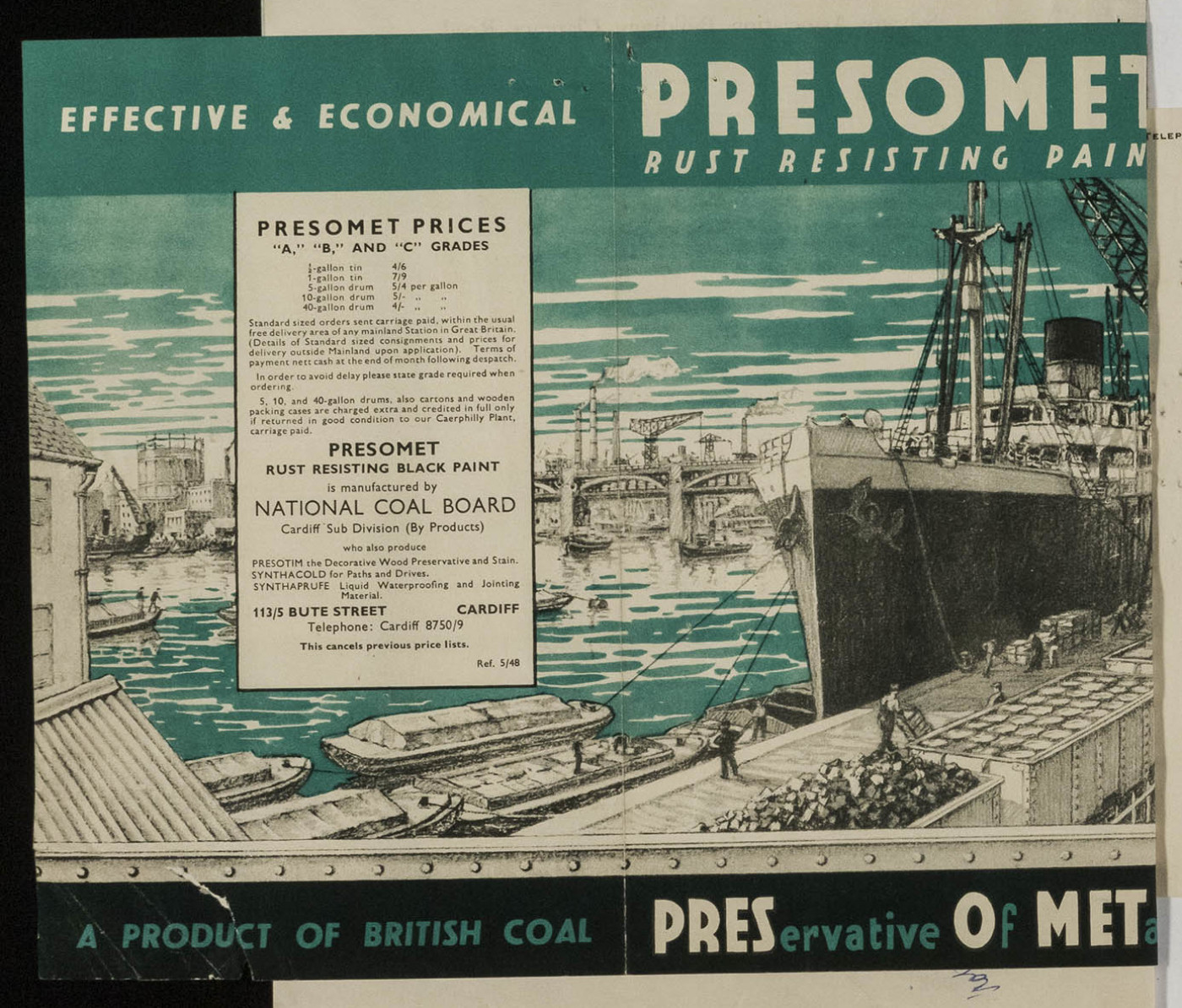 Half Midship Section Plan for Duchess of Richmond, 19th November 1928 (LRF-PUN-W1625-0043-P)
We have recently added new documents for the vessel Duchess of Richmond, which later became known as the RMS Empress of Canada. During the Second World War, she served as troopship and also she played an important role in the Tizard Mission: which was the secret transfer of military equipment from the UK to the US for further development. Among the documents that we have is this Report of Total Loss, which was produced in 1953 after the vessel suffered irreparable damage after a fire.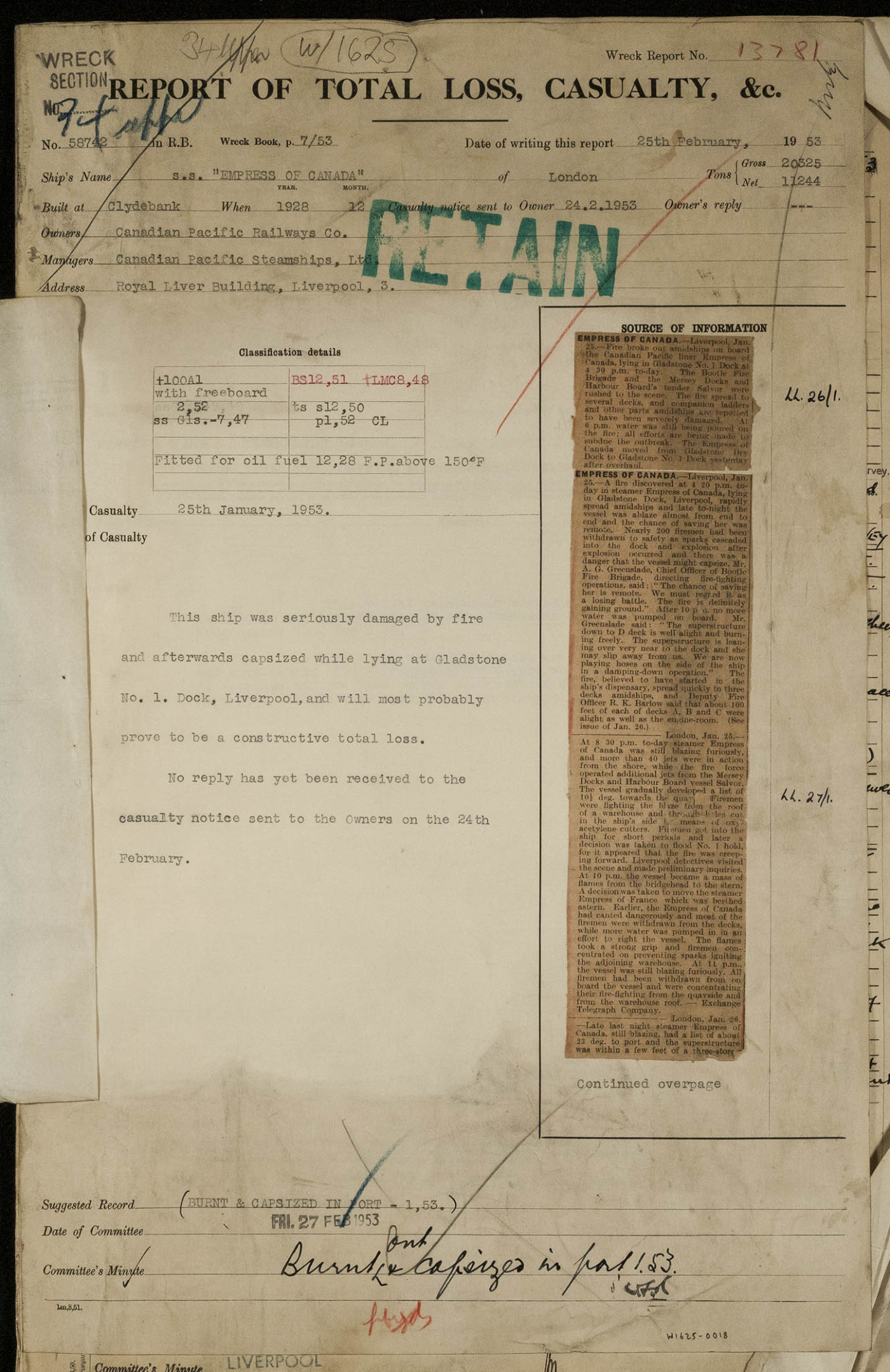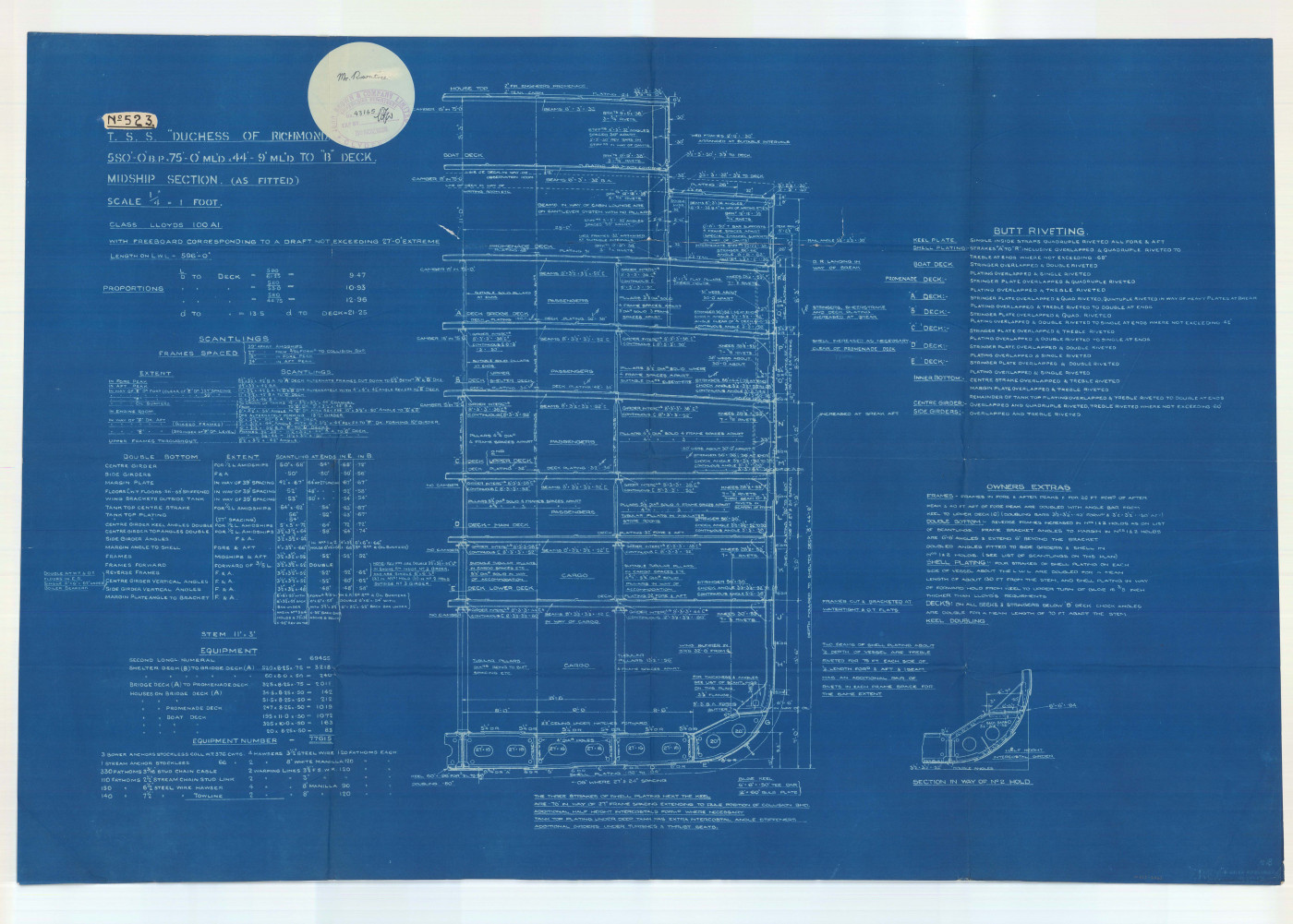 Photograph of Temeraire, undated (LRF-PUN-004755-004760-0177-G)
Although we do not have documents for the famous Royal Navy vessel of the same name, we have some wonderful documents for a Temeraire constructed in St Nazaire, France in 1927.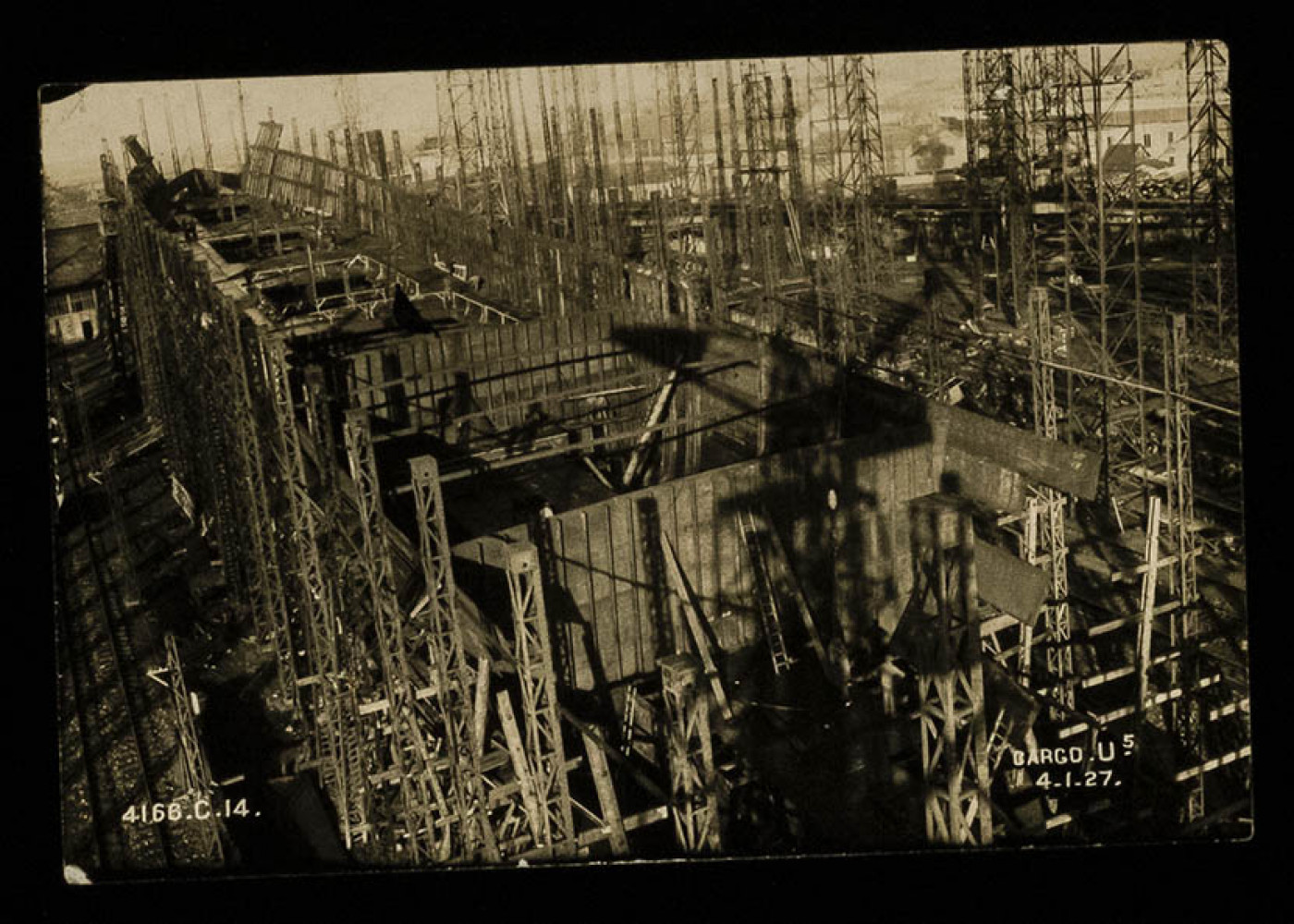 Plan of Single Fluked Anchor for William Price, 1897 (LRF-PUN-GLS267-0060-P)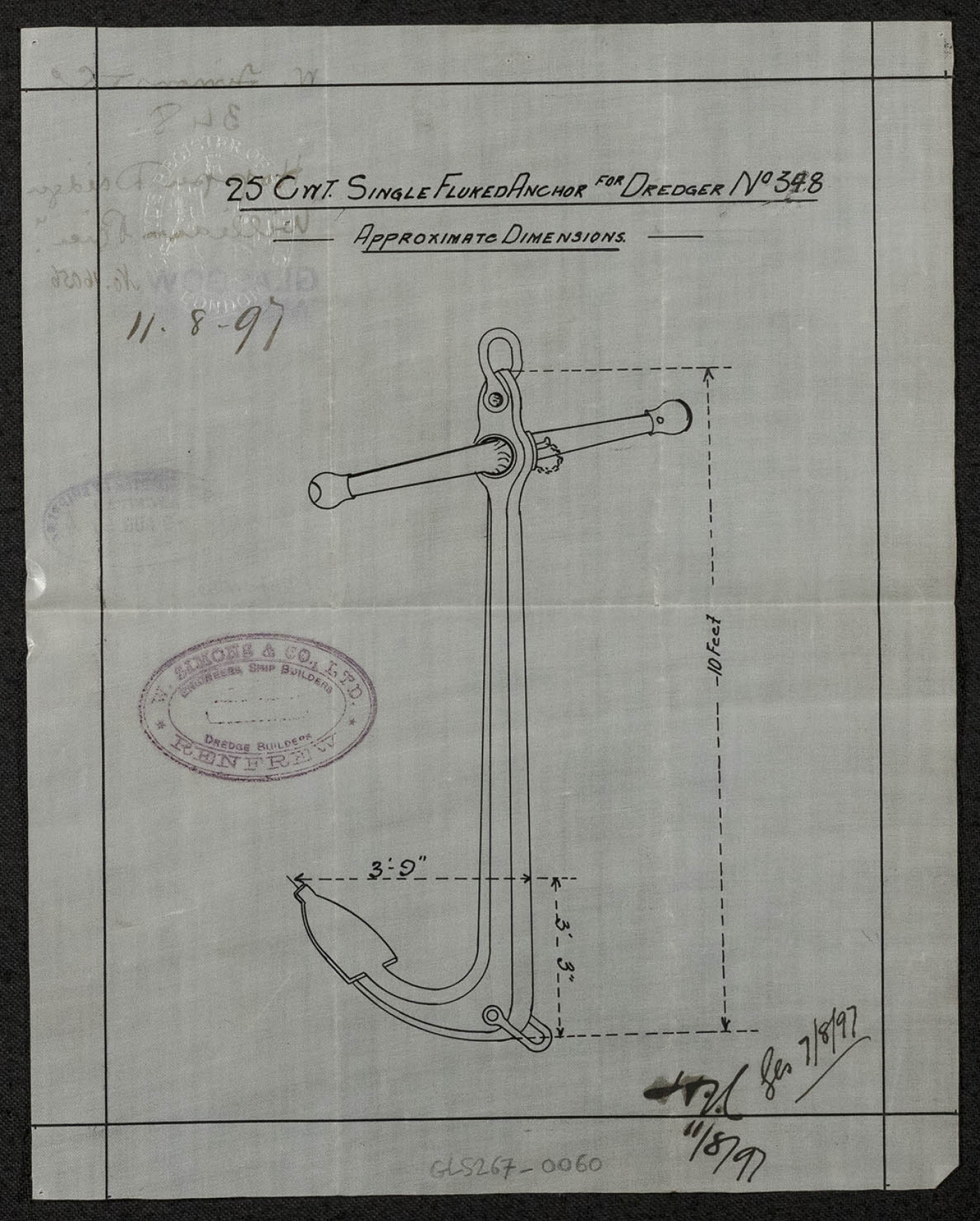 The Heritage & Education Centre team is currently planning to release the next bulk upload of digitised documents by the end of December. To stay updated about the release of this upload and all future uploads, please sign up to our mailing list or follow us on social media - Twitter, Facebook, Instagram.