'The Forgotten Wrecks of the First World War': The Unfortunate Story of the SS Camberwell
Using HEC's Casualty Returns and the Maritime Archaeology Trust's, Forgotten Wrecks of the First World War project to tell the unfortunate story of the SS Camberwell.
In recent months Lloyd's Register Foundation, Heritage & Education Centre has put great effort into expanding its digitised Register Books for public use. As of today, HEC's collection of digital resources boasts over 1.1 million digitised documents from its archive and a library catalogue of over 60,000 items ready for maritime historians to enthusiasts to explore. Among these resources are hundreds of Casualty Records between 1890 – 2000. Although limited to name, tonnage and flag only, these records were published quarterly and annually throughout both the First and Second World War.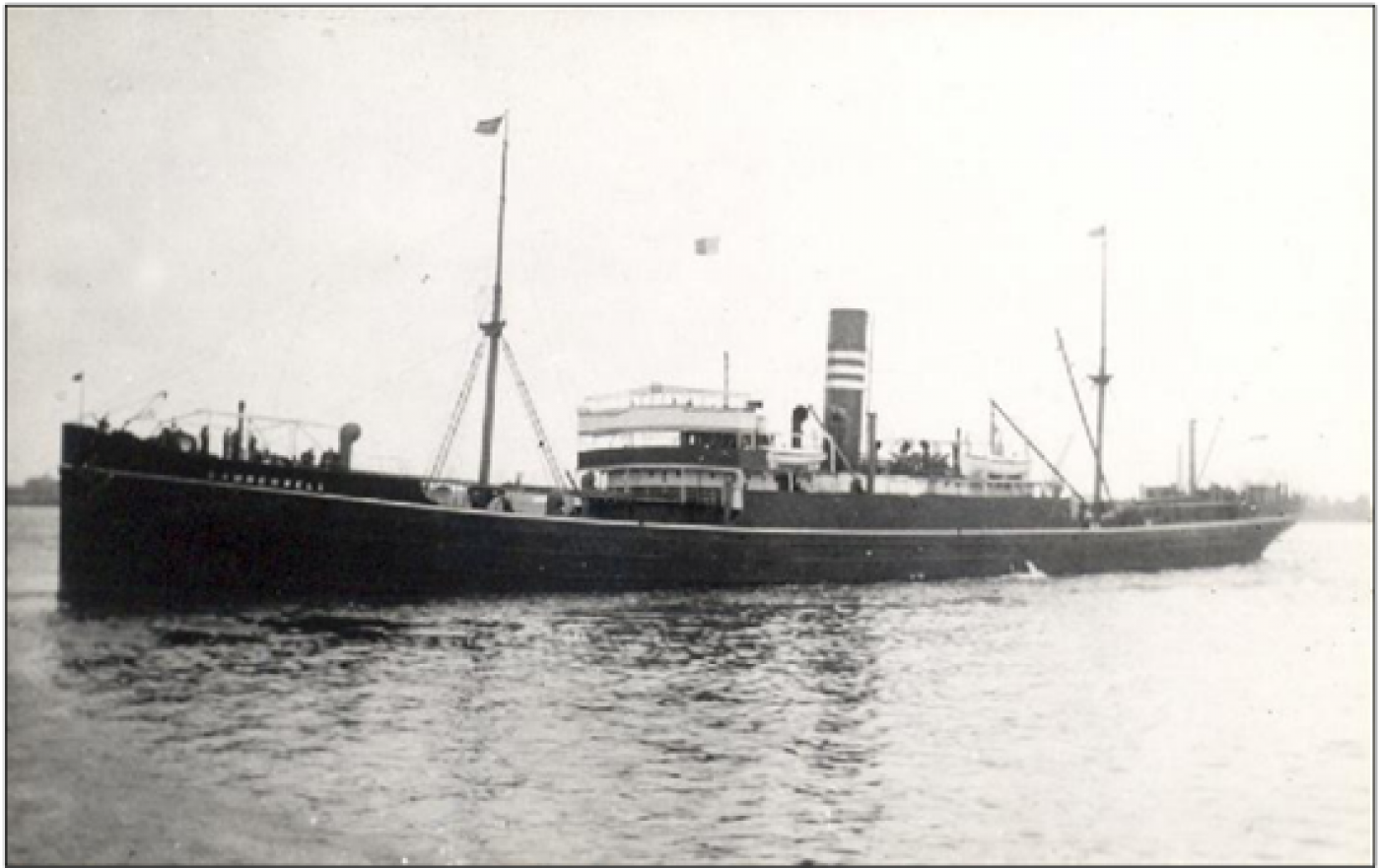 Photograph of the SS Camberwell (Source online, copyright unknown)

Through exploring the extraordinary interactive map created by the Maritime Archaeology Trust, as part of their Heritage Lottery Funded project that 'represents a final opportunity to record what remains on the seabed and foreshore before it is lost forever', it became apparent there were thousands of unknown stories of bravery and sacrifice, particularly by Black and Asian Seamen that have received little attention compared to tales from the Western Front.


Figure 2: Forgotten Wrecks interactive map that brings together research, images, documents, 3D models and videos on more than 1,000 shipwrecks and archaeological sites off the Isle of Wight and the South Coast.
One unfortunate wreckage that appears in both HEC's Casualty Records and MAT's project is the SS Camberwell, a 4,078 tons gross cargo steamship that was sunk 5.5 miles off the Isle of Wight, in 1917.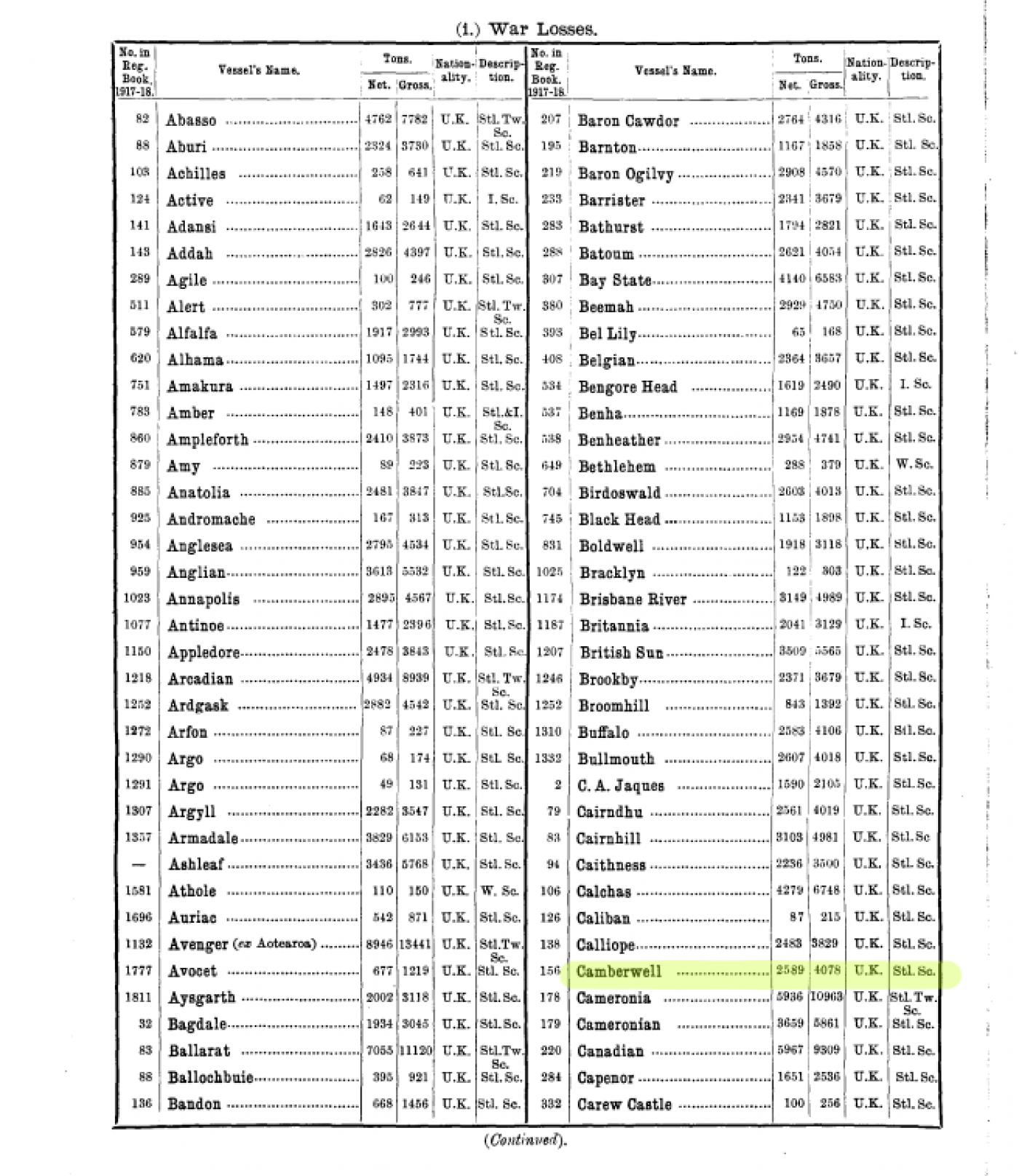 Figure 3: The Camberwell entry in Lloyd's Register of Shipping Casualty Returns for 1st January to 31st March, 1917, p.8.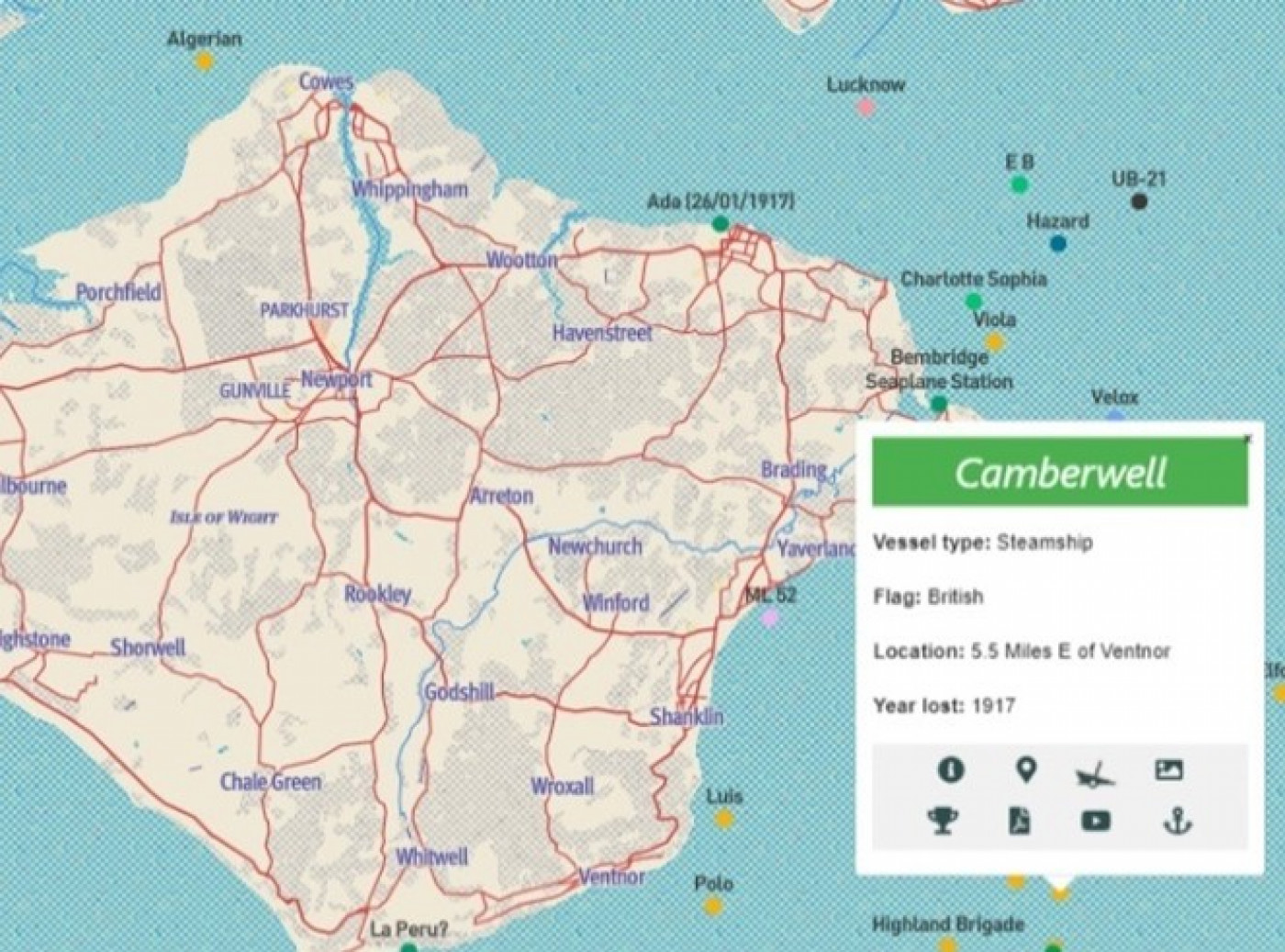 Figure 4: Location of the Camberwell on Forgotten Wrecks map.
The Camberwell was built in 1903 by LJ. Thompson & Sons Limited in Sunderland. Her pre-war career consisted of transporting general cargo from the UK to Indian ports, including Mumbai (formally Bombay) to Kolkata (formally Calcutta). Her crew also comprised of men mainly of Indian heritage.
On the outbreak of war, the Camberwell was in the port of Kolkata, having arrived there on the 29th July, as reported in the Sunderland Daily Echo and Shipping Gazette. During the war, her career changed very little, and she proved to be an important vessel for both the war effort and international trading as she continued her journeys between the UK and India as a cargo ship. Because of her important and dangerous wartime role she was also fitted with a stern gun. Recently recovered items of her cargo captures a glorious snapshot of some of the goods, food and items being transported from afar, including wine, olive oil, cement, fertiliser and pre-paid postcards for use by British troops stationed in India.
Figure 5: Bundle of pre-paid postcards heading for India for troops to send home – one of the 52 recovered items from the Camberwell wreckage.
In May 1917, the SS Camberwell was on her usual voyage from Middlesborough, via London, to Calcutta carrying her usual general cargo of 5,000 tons. Unfortunately, this was her last journey and she would not to be seen again for 53 years until being discovered and identified by Martin Woodward, the now owner of the wreckage.
On the 18th May 1917 at 7.15am, the Camberwell was steaming down the Channel, when, 5 ½ miles east of Ventnor, Isle of Wight, she struck two separate mines.
An account states "this ship was warned by a patrol vessel that there were mines in the vicinity, and ordered to 'keep out a bit'. About half an hour afterwards a mine was seen and almost immediately the ship was blown up by another one. The ship which took a very heavy list to starboard began to sink and the crew took to the boats".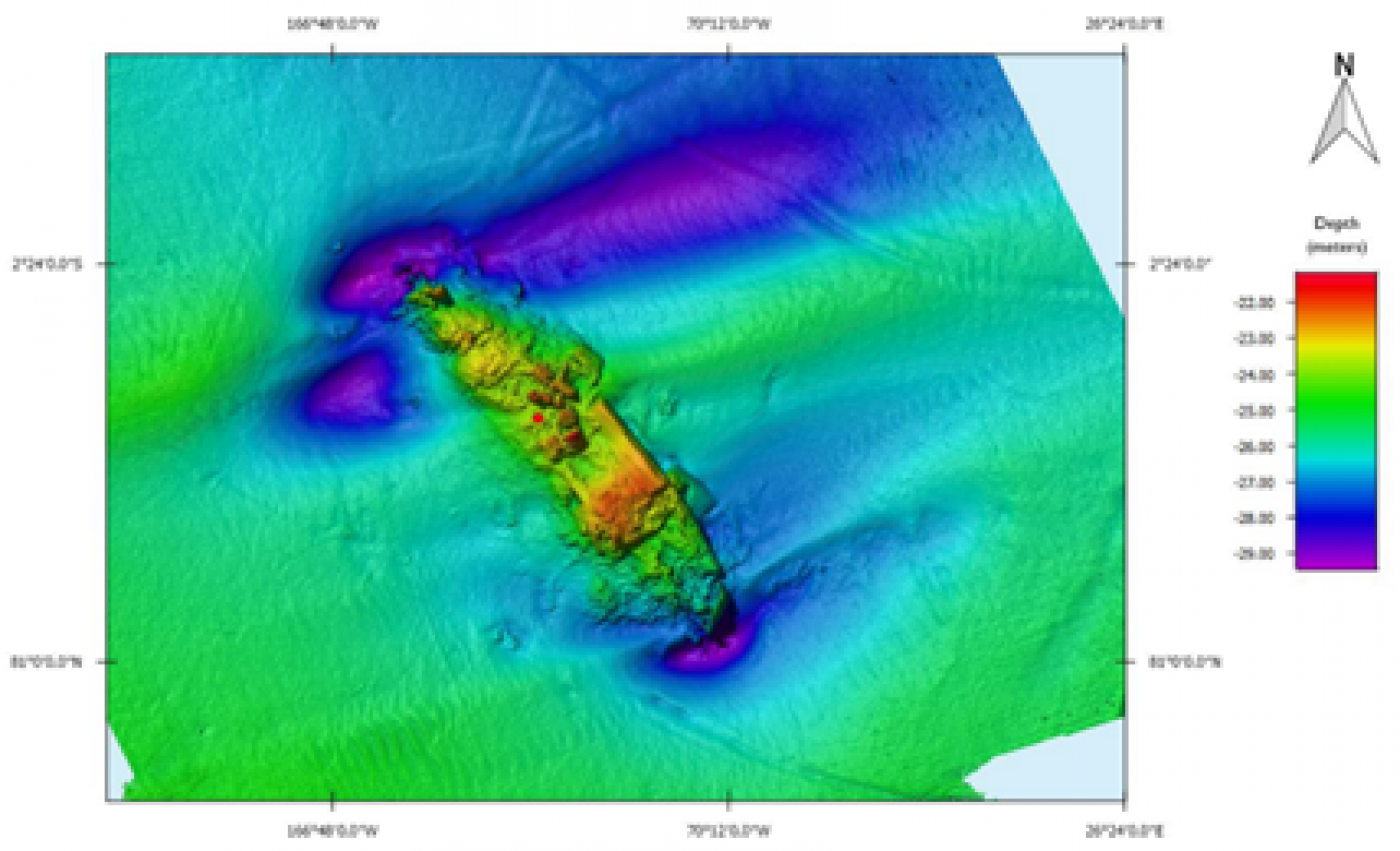 Figure 6: Datasource: 2016 HI 499 Southern Approach to Eastern Solent. Contains public sector information, licensed under the Open Government Licence v2.0, from the Maritime and Coastguard Agency
The 65-man crew were evacuated towards Portsmouth on lifeboats. Sadly, one of the lifeboats is reported to have capsized as it hit the water and seven men, all from the Indian Merchant Service drowned. They are recognised on the First World War Memorial in Mumbai. Their names are:
The story of the SS Camberwell reveals two largely hidden aspects. Firstly, the real, human cost behind Casualty Returns, but also the sacrifice and bravery of colonial seamen who were part of the global transport and supply network of the British Empire helping to feed, fuel and sustain civilian and military populations during wartime. This story has been able to be told, and the stories of colonial seamen preserved, because of the work conducted by the Maritime Archaeology Trust.
Listen to the Maritime Archaeology Trust 'Uncharted Maritime Tales' series here.