Launch of Interpreting the Register Books
The Lloyd's Register Foundation Heritage & Education Centre is pleased to unveil its new webpage, Interpreting the Register Books, designed to help users understand and interpret the information within the Lloyd's Register of Ships.
The new interactive feature empowers users to delve into the contents of historical editions of the Register Books and to interact with symbols, abbreviations and notations, clicking on them to discover their meaning.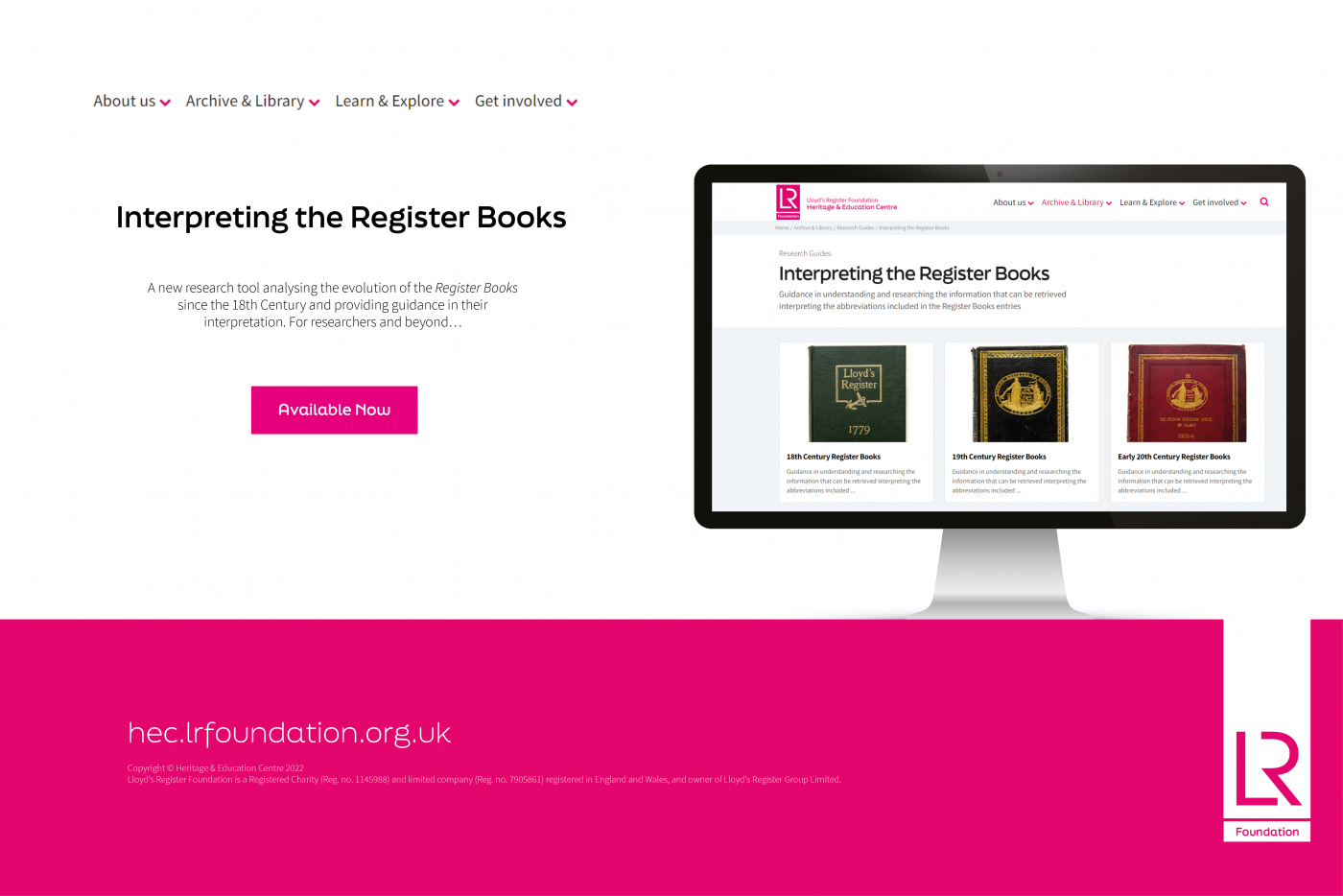 This resource explores different layouts of the Register Books, from the 18th to the early 20th century editions to help the researchers to monitor changes over the years, with more to come!
The Lloyd's Register of Shipping is a brilliant resource for researching a whole range of things including the development of maritime safety. They record the details of merchant vessels over 100 gross tonnes, which are self-propelled and sea-going, regardless of classification. These volumes became the 'universal standard' of shipping information during the 18th and 19th centuries.
Interpreting the Register Books is a brilliant supplement to our extensive online collection of Register Books. We have recently digitised the complete collection from 1764 to 2000, and these are available across three external platforms including Archive.org, Google Books and Wikimedia Commons. This new resource will not only help to extend people's current understanding of one of Lloyd's Register's most popular publications but help those who are new to the publication to interpret its contents to the fullest.
Current users of the Register Books have previously commented on the importance of the publication. They serve as a useful historical resource to help build a "comprehensive history of a ship, investigate long-term trend comparisons in annual shipbuilding output and to understand how shipbuilding technologies change over time".
We hope that you enjoy exploring this new resource!