Phase 1 Website features launch
As of today, the Heritage & Education Centre team are delighted to announce the launch of our new Phase 1 website features, which sees a bespoke data exporter and explanatory field information being added to the site. Both features have been in development since November 2020 and form the basis of HEC's digital strategy; to enhance the public's engagement with the Centre's Collections and to open access to these Collections to wider audiences.
Data Exporter
Ever since the Centre began releasing its digitised Ship Plan and Survey Report Collection, we've received numerous requests for the catalogued data contained within this Collection to be made available en-masse. Following the launch of the data exporter, researchers can now export catalogued information for both ships and documents from their own bespoke search queries. This means that users can now access raw data from the Collection into spreadsheet format - in both CSV (comma-seperated values) and TSV (tab-seperated values). Currently, every catalogued field displayed on the HEC website is available for export.
With the launch of this new feature, researchers can form their own bespoke datasets from the Ship Plan and Survey Report Collection - from an in depth analysis of particular ship types to basic overviews of documents from particular periods of history.
The data exporter function can be found on individual document and ship pages, as well as through general search queries within the Ship Plan and Survey Report Collection portal.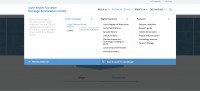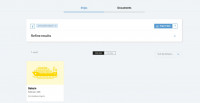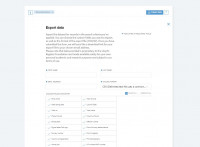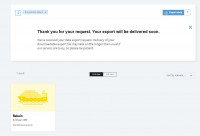 Explanatory field information
Another new addition to the website sees a new hover function implemented to inform researchers on the context and definitions of individual fields. This small but effective design change will allow any researcher, whether novice or expert, to intepret the catalogued data from the Ship Plan and Survey Report Collection. So if you don't understand the historical context of a field or the basic definitions, the new explanatory field information will assist you.