New research resources available on Wikimedia Commons
Since May 2021, the Lloyd's Register Foundation, Heritage & Education Centre has been operating a pilot ingestion project for Wikimedia. After four months of tweaks and formatting, we're pleased to announce that our first Wikimedia upload has been completed.
As of today, 5005 digitised documents from the Ship Plan and Survey Report Collection are available on the platform. These include original handwritten correspondence from Lloyd's Register surveyors, ship plans and even a small selection of photographs. This marks the first time the Collection has been made available on another platform, with the Collection previously having been only accessible on the HEC website. Browse the full collection here.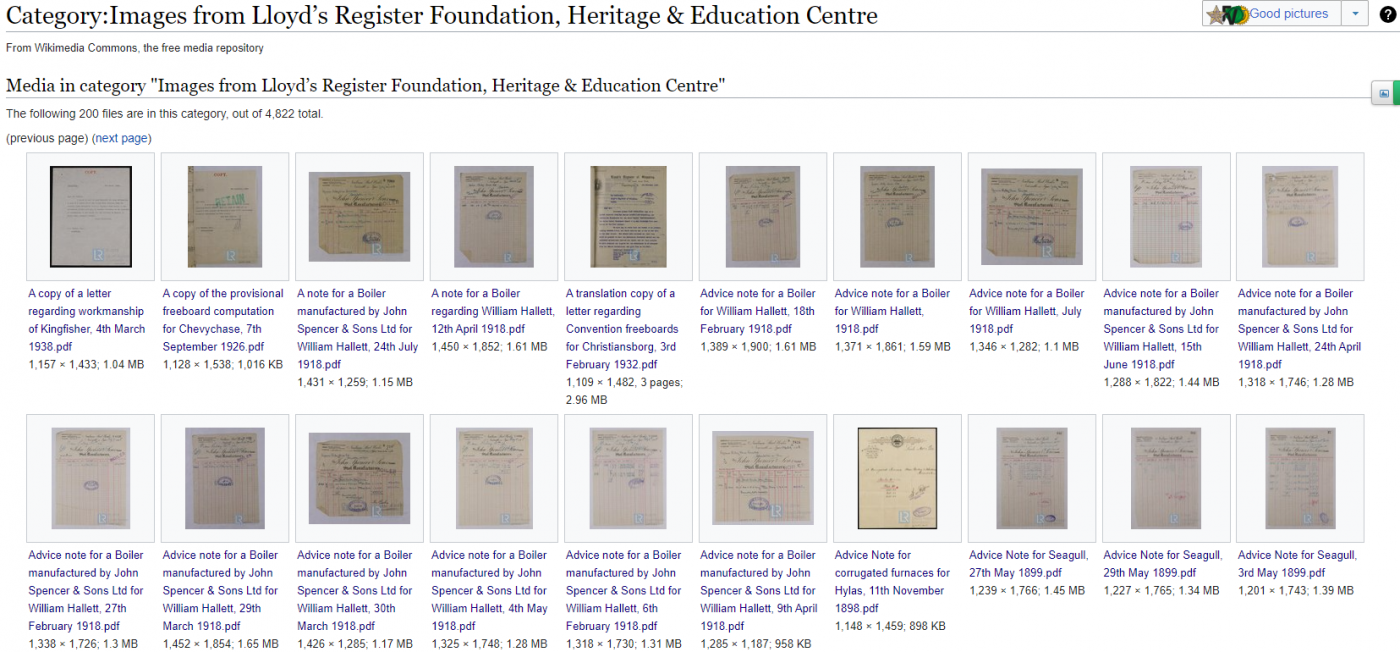 The pilot ingestion is comprised of 16 boxes and accounts for 1082 ships across 184 unique places of build. Each document has been categorised accordingly and includes metadata and commons licenses. Whilst uploading this collection, we discovered an annual report for Fiery Cross, one of the major contenders in the Great Tea Race of 1866. She was the first home in the 1861, 1862, 1863 and 1865 seasons. We also came across a wreck report for Highwave, built in 1936 and sunk on 30th January 1940 after 16 bombs were dropped as well as cabin plan for the City of Simla showing the layout of the promenade deck, bridge, and under bridge deck which detailed a Veranda Café, Smoke Room, Tea Terrace, children's dining and play room on board the passenger liner.
The pilot project marks the Centre's first step in diversifying the digital platforms that the Collection is accessible from. Over the coming months additional uploads on Wikimedia, as well as other platforms will be finalised, so make sure to sign up to the HEC mailing list or follow us on social media to find out more.