Furthering access to the Lloyd's Register of Shipping
Following the launch of our new mission, the Heritage & Education team are continuing to ramp up release of our digitised collections, as we look to increase understanding of maritime safety's importance to a safe, sustainable and efficient ocean economy.
Our commitment to this vision is further demonstrated in the recent release of over 150 editions of the Lloyd's Register of Shipping to Google Books – one of the most popular research repositories in the world. These editions date from 1768 to 1919, with further editions soon to be released.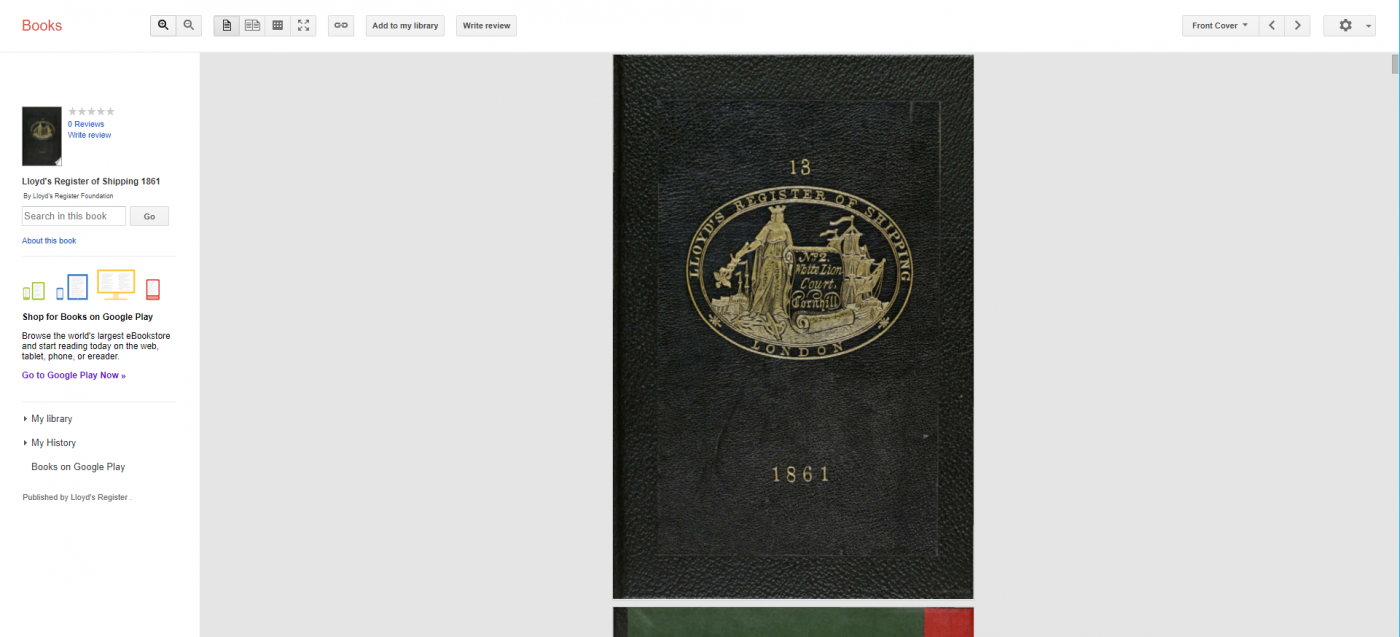 The Lloyd's Register of Shipping is a brilliant resource for researching the development of maritime safety and history. They record the details of merchant vessels over 100 gross tonnes, which are self-propelled and sea-going, regardless of classification. These volumes became the 'universal standard' of shipping information during the 18th and 19th centuries. The Cutty Sark and the Aquitania are a just a few of the most famous ships in the world recorded in these books! Vessels can be found in alphabetical order of ship name and all digitised Registers can be searched by any of the fields such as ship name, master, ship owner or place of build.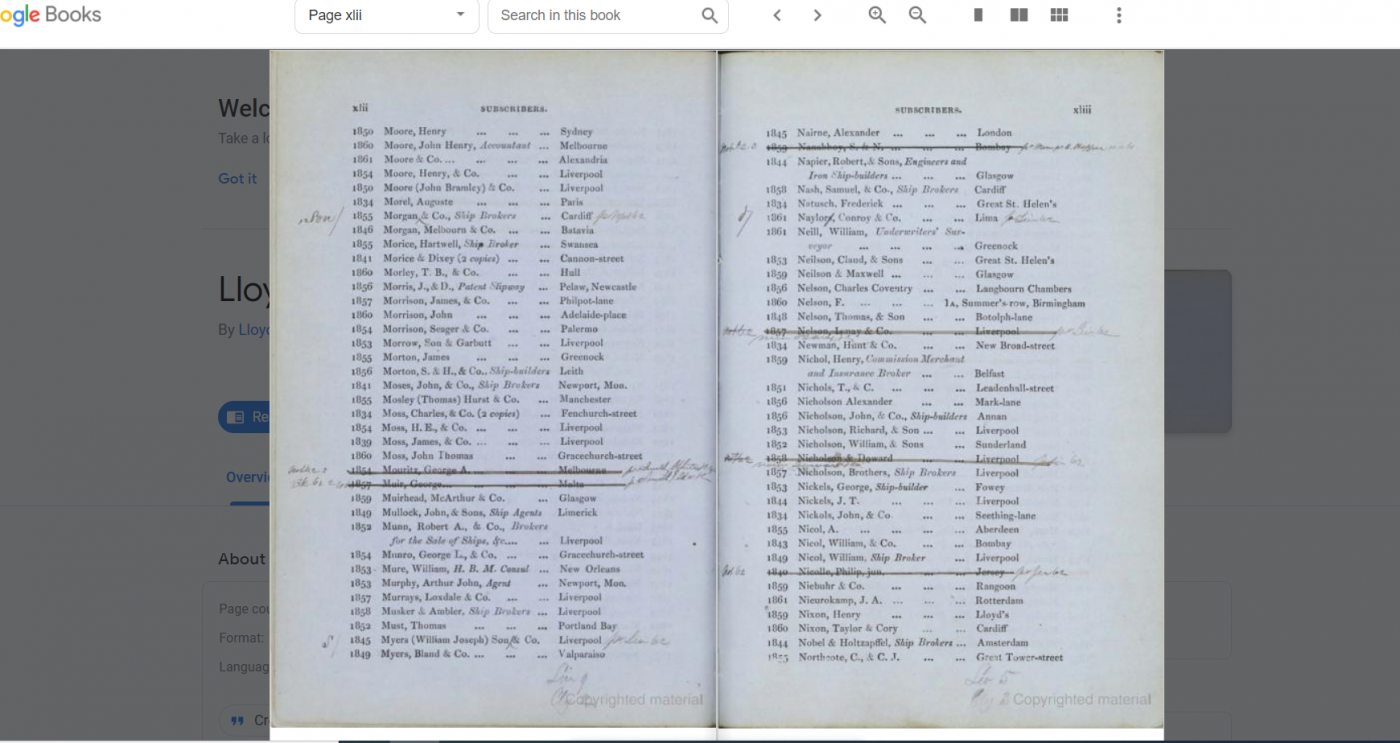 This most recent bulk upload of editions to Google Books follows a string of major uploads to the Heritage & Education Centre's Wikimedia and Internet Archive portals. Following the easing of Government restrictions, the HEC team are hopeful of making every edition of the Register available up until the year 2000 across all platforms.
Please take a look at the full online collection and to stay updated about future uploads, please sign up to our mailing list or follow us on social media - Twitter, Facebook, Instagram.