Bulk Uploads #9 and #10: 91,945 new digitised documents released
For this Bulk Upload we have combined our 9th and 10th installments which means there is 91,945 documents freely available from our Ship Plan and Survey Report Collection. This is one of the largest uploads to date since the first release in August 2020. These documents cover 783 different places of build. The most common build location is Sunderland with 6058 documents. Remarkably, this means that we now have 53,885 documents just for vessels constructed in the northeastern city. Further down the list of build locations we have everywhere from Alloa to Zaandam. In total this upload constitutes 195 boxes and over 6,136 different vessels. Below we have picked a few of our favourite documents. To explore our entire collection of over 650, 000 items please click here. In the meantime, check out some of our highlights from this upload below.
Report of Total Loss, Casualty, &c for Arakaka, Undated (LRF-PUN-W4-0001-W)
The Arakaka was owned by the Booker Brothers, McConnell and Co. The company was founded in 1832 as George Booker & Co., which traded in rum and sugar. The Booker family became involved in shipping in 1835 and operated the sugar industry in Guyana running five Booker Line ships. At its peak, the company controlled 75% of the sugar industry in British Guiana and it became a common joke to refer to the country as "Booker's Guiana." The company merged with John McConnell & Co. in 1900. The company, now known as Booker Group Limited, is a food wholesale operator, providing products to over 400,000 customers in the food, restaurant, and hospitality industries. They were purchased by Tesco in 2017.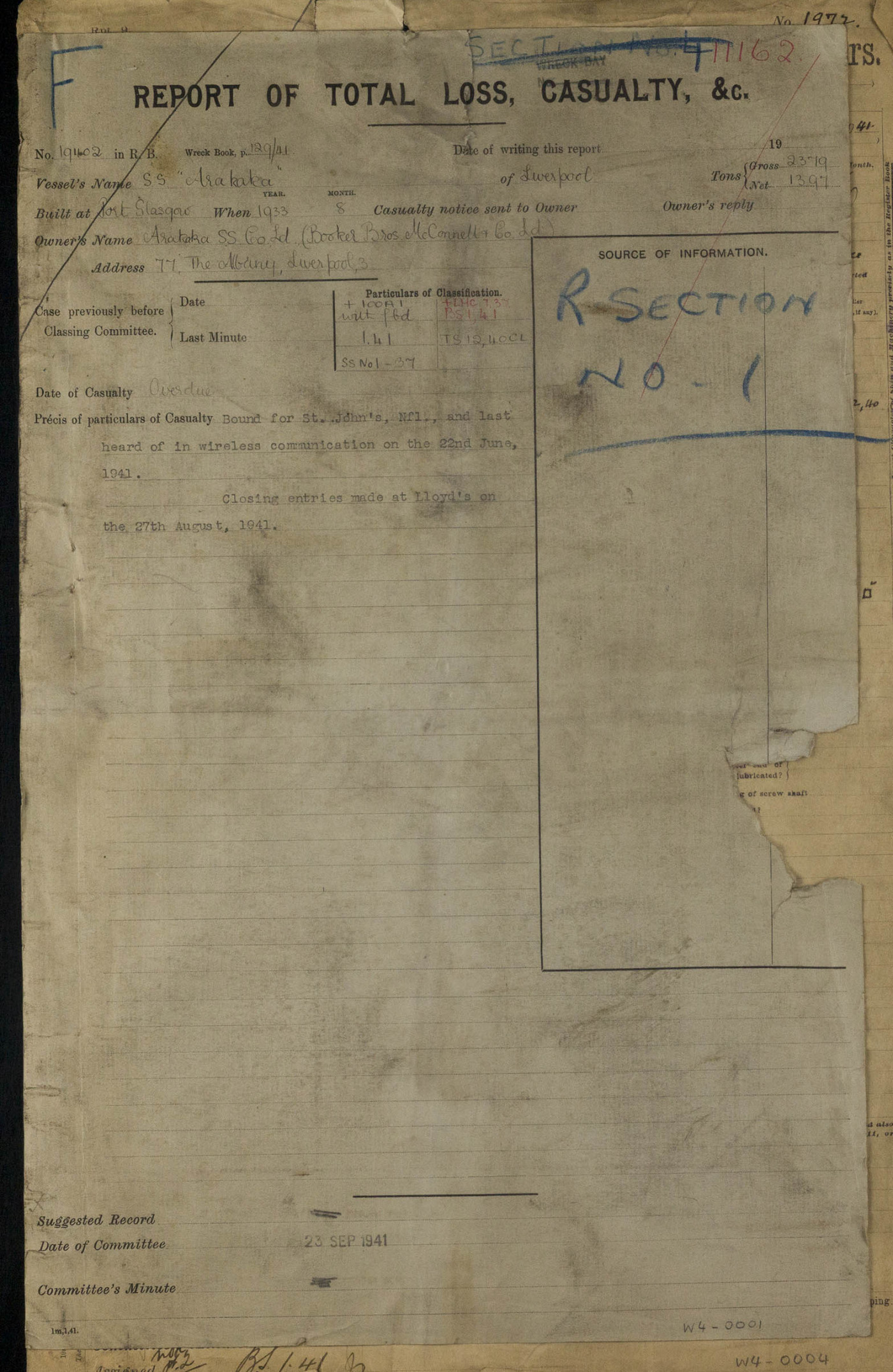 Certificate of Class for Bendoran, 31st October 1947 (LRF-PUN-005219-005231-0239-C)
This upload features many documents for the Scottish shipping company Ben Line Steamers. The company, based in Leith, Scotland, was established in 1825 by the by the Thomson family from Leith and the Mitchell family from Alloa.
Originally the Thomson brothers (William and Alexander) were merchants and marble-cutters,importing Carrara marble from Leghorn, Italy. They moved into more profitable trade within the Far East in the 1850s. -Their ships in the Far East were involved in the tea trade, sailing to China and Japan from their base in Singapore. In 1919 The Ben Line Steamers, Ltd was formed as a private company and became involved in the trade of soy beans. During WWII, the company owned the Merchant Aircraft Carriers Empire MacAlpine and the Empire MacKendrick, which carried Fairey Swordfish biplanes in addition to cargo. In 1953, an underwater formation off the coast of North Borneo was discovered by a Ben Line vessel, so it was named "Benrinnes Reef"
In 1974 the company diversified into offshore oil exploration. The Benreoch made history in 1984, being the heaviest semi-submersible drilling rig (17,200 tons) to be transported on board a semi-submersible carrier from New Zealand to Spain. Ben Line Steamers exists to this day, operating a variety of shipping services. They opened their 100th office in 2011.
On our website we currently have 79 documents for this shipping firm, which you can view here.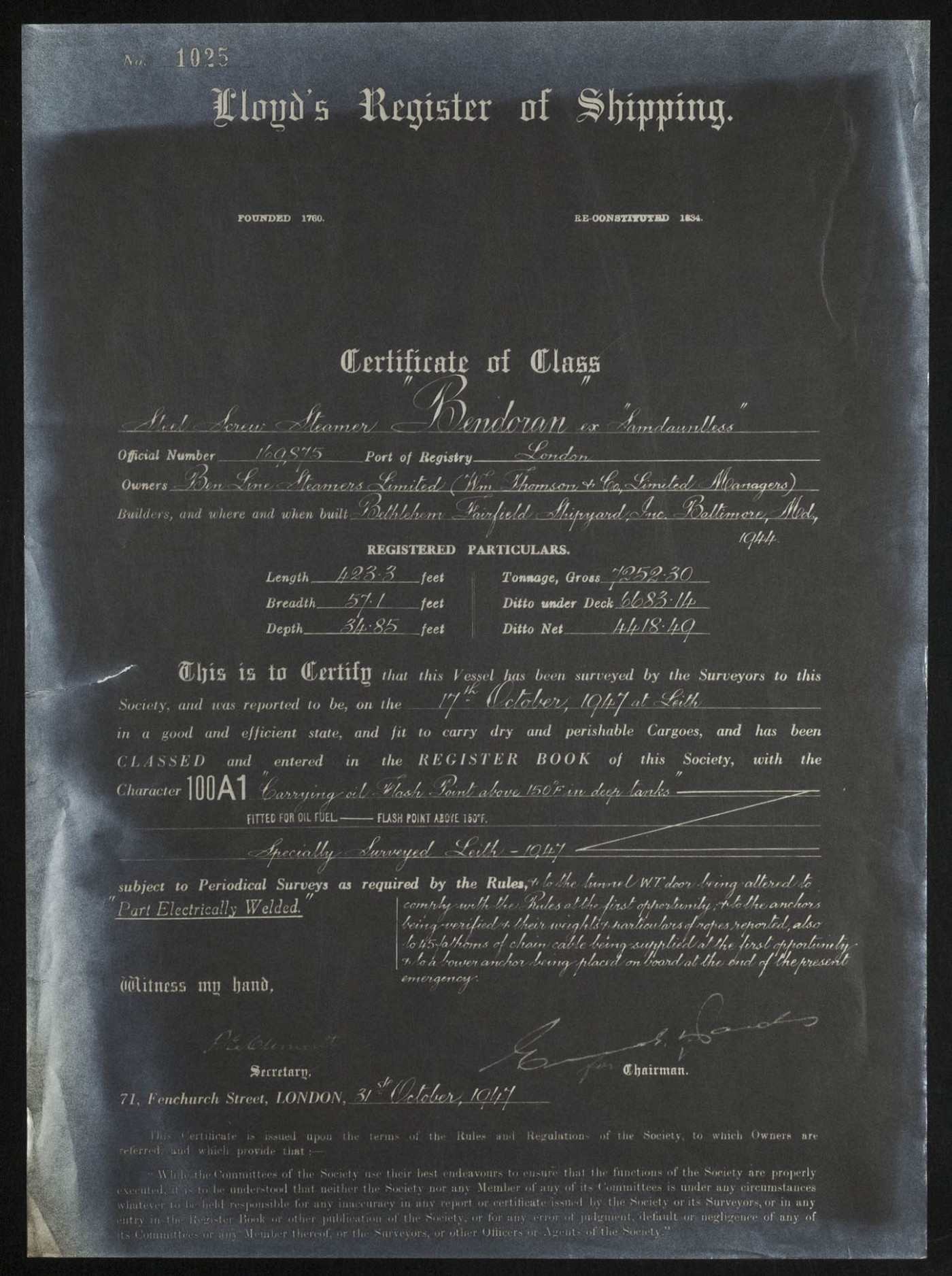 Book in German language regarding steam boiler revisions for Tredenham, 22nd February 1915 (LRF-PUN-W630-0239-O)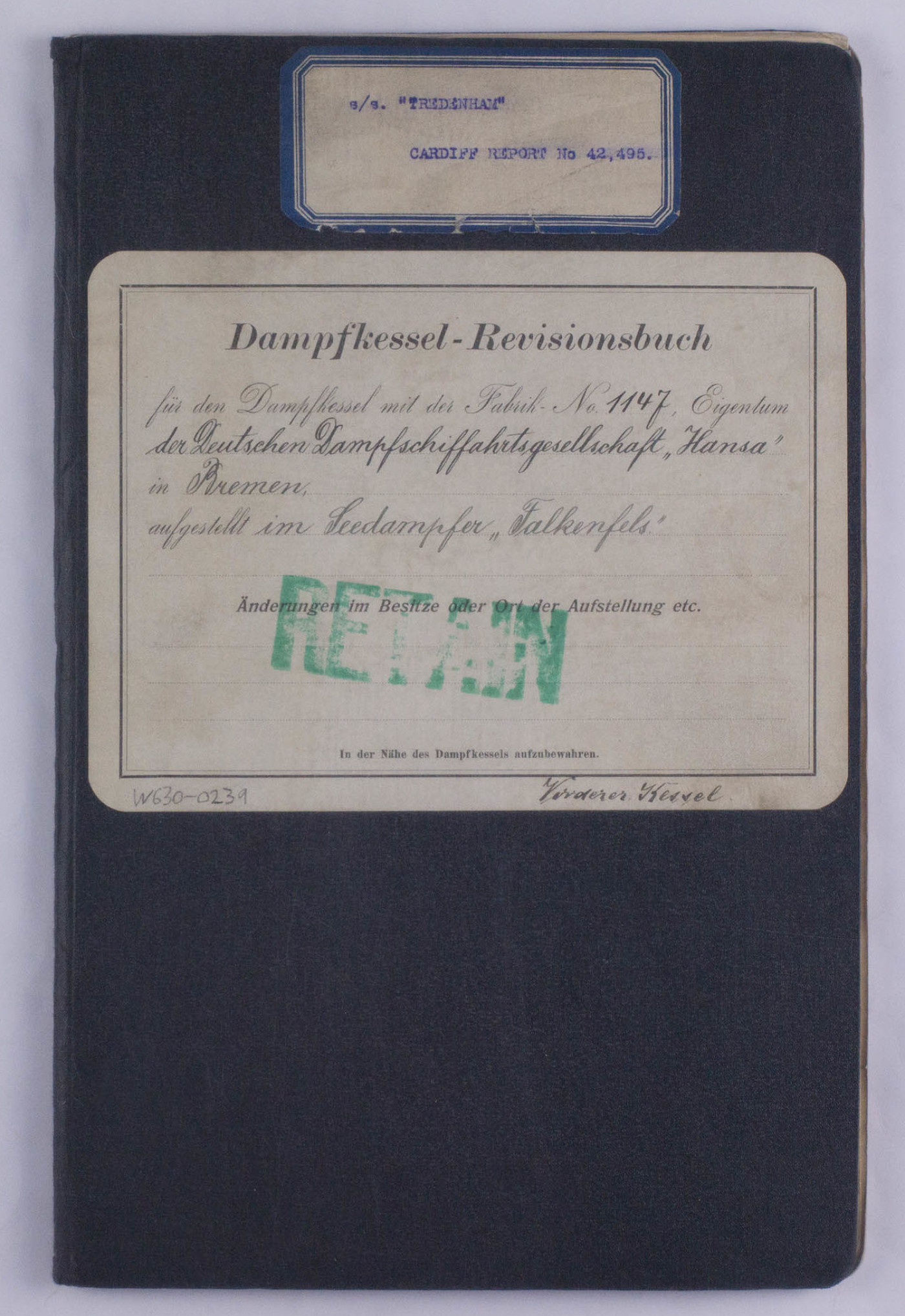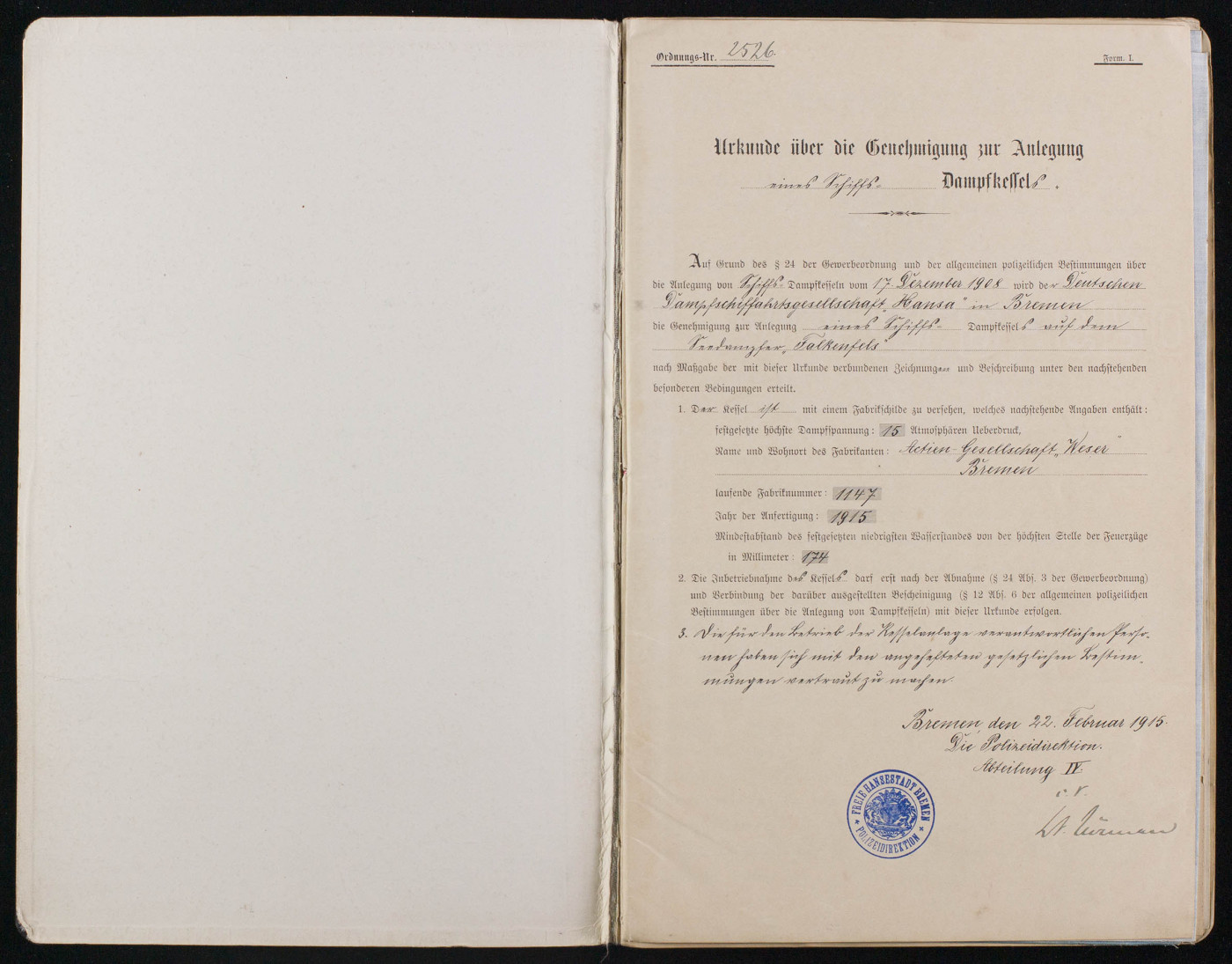 Plan of Re-Arrangement of Accommodation on Upper Deck for Cape Hawke, 19th July 1955 (LRF-PUN-010924-010932-0101-P)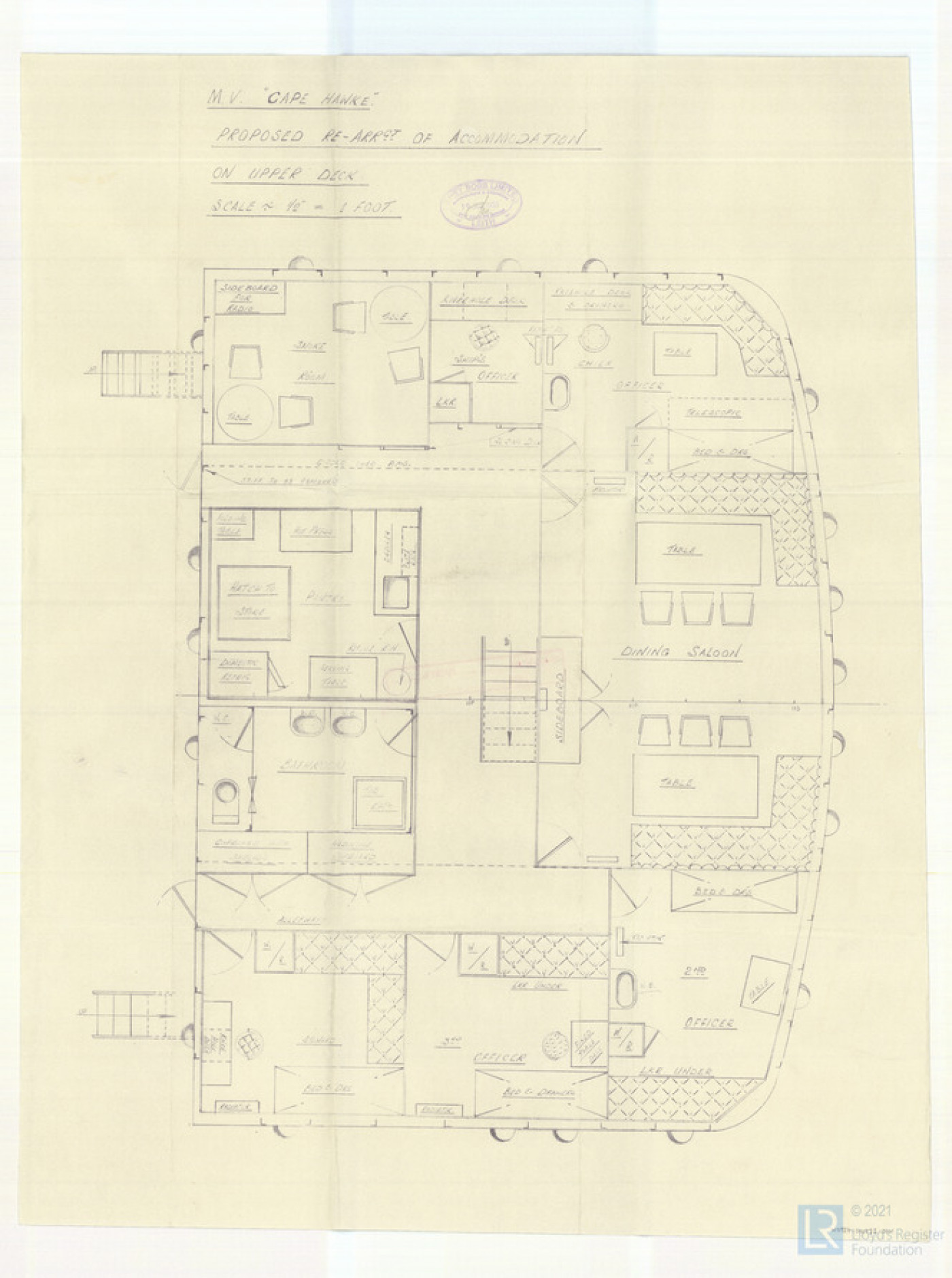 Photograph of Sangola, December 1953 (LRF-PUN-004698-004702-0280-G)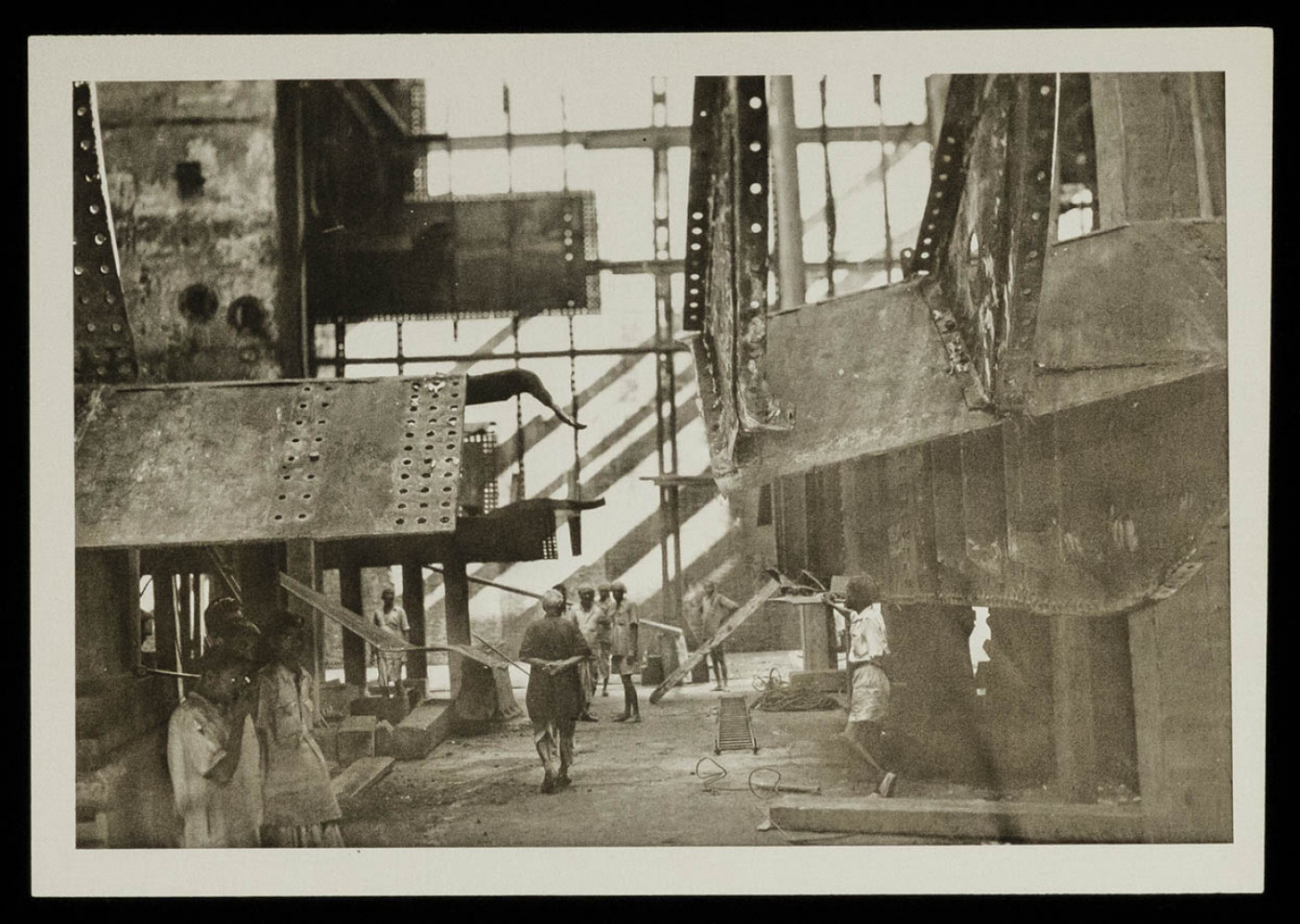 Newspaper Clipping regarding overloading for Annie M Miller, 5th March 1929 (LRF-PUN-W638-0007-O)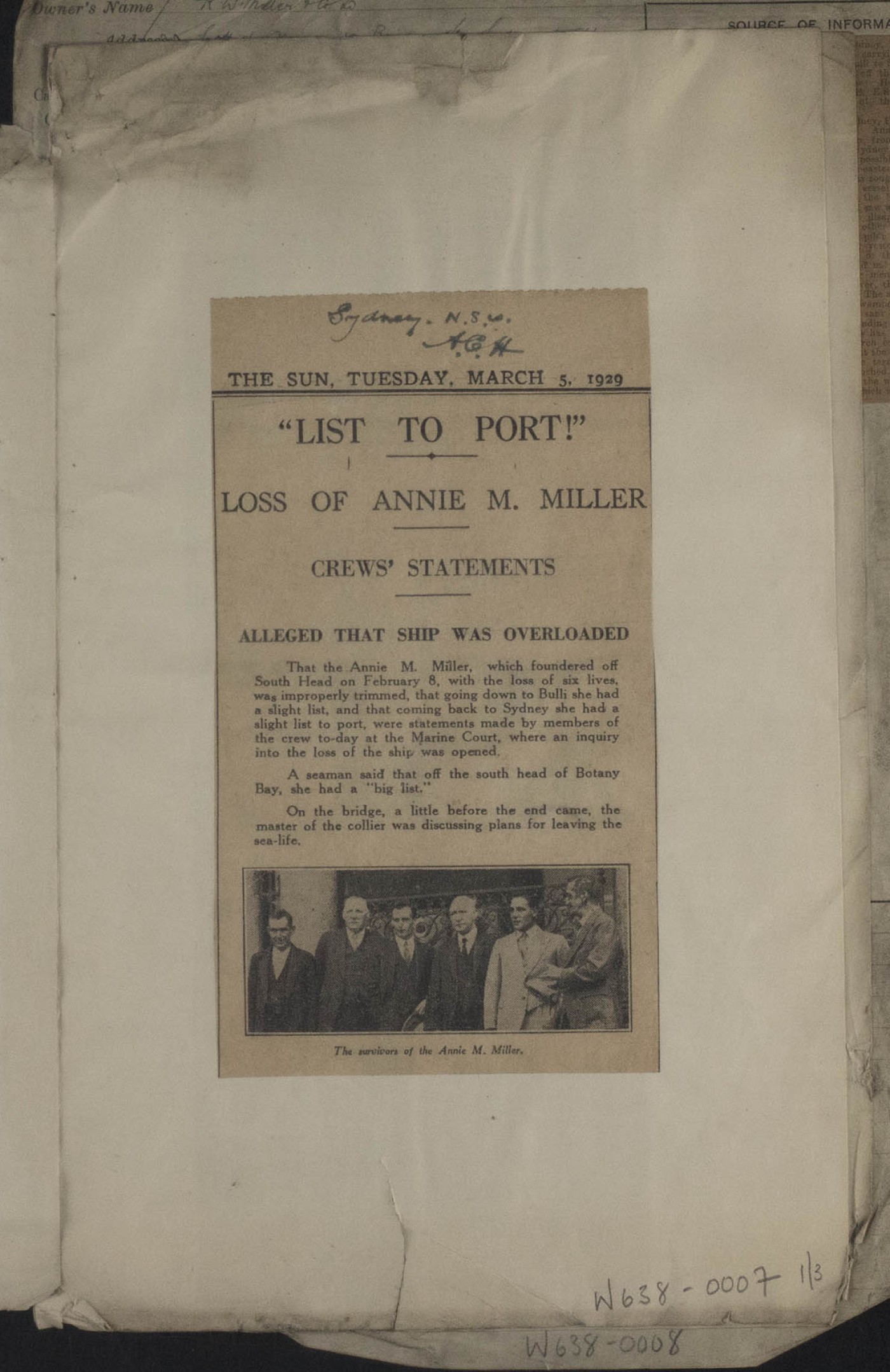 Sketch of Engine Room Bilge Pumping Arrangement for Petroheat, Undated (LRF-PUN-W4-0170-O)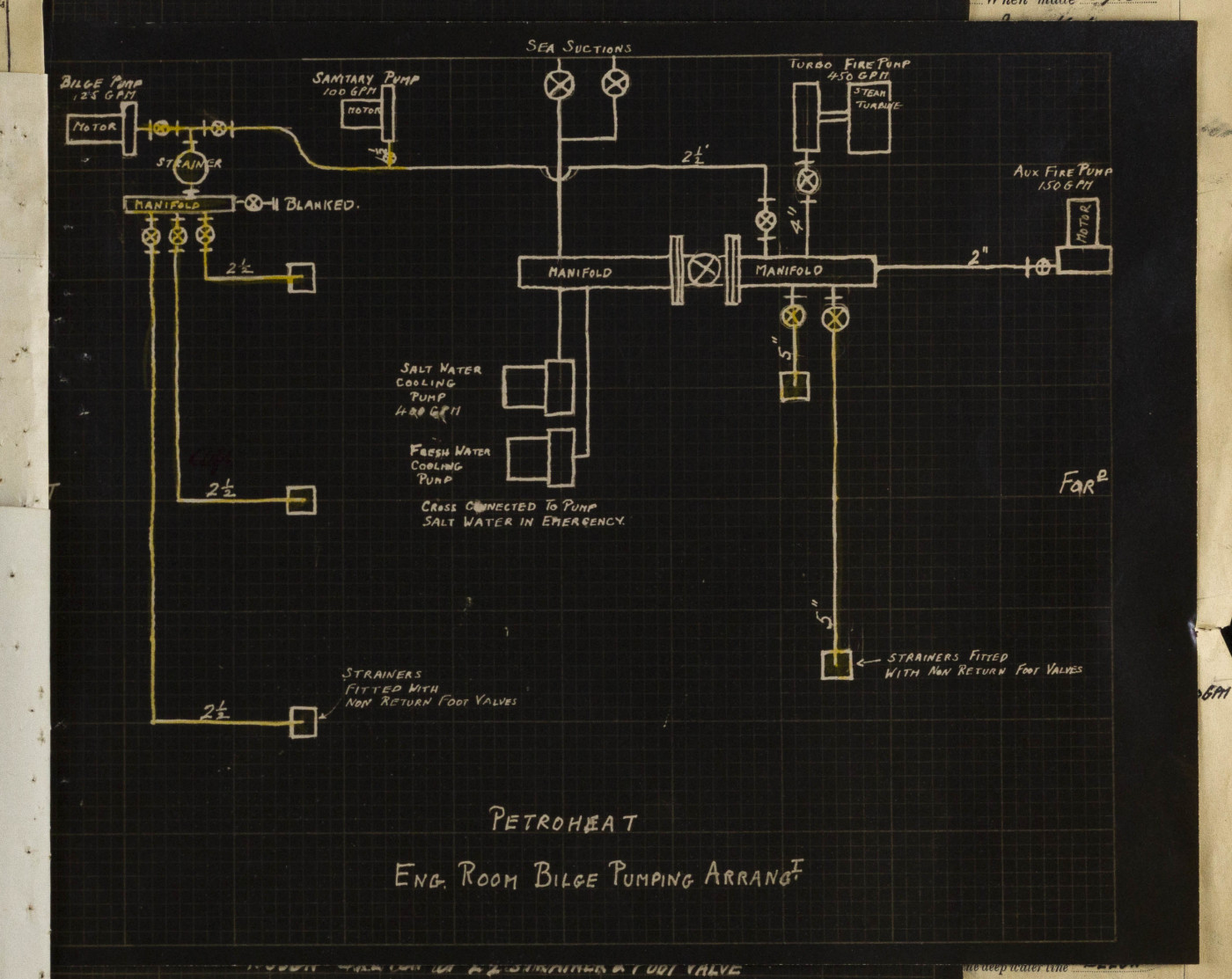 To stay up to date about the release of this upload and all future uploads, please sign up to our mailing list or follow us on social media - Twitter, Facebook, Instagram.