Bulk Upload #6: 42,223 new digitised documents released
We are now truly reaping the benefits of our bespoke document imagery and data importer. It has only been two weeks since our last upload but we already have a further 42,223 documents for you to explore. This upload is even larger than the last, and includes documents for 1,092 vessels and 450 different places of build that originate from 188 boxes. Towns and ports represented in this upload include Appledore in Devon and Cockatoo Island in Australia. We have listed some of our favourties below, but to view the entire collection click this link.
Photograph of Propeller of Cleveland, January 1918 (LRF-PUN-W240-0084-G)
This propeller is for SS Cleveland which was constructed by the Superior Shipbuilding Co in Wisconsin in 1916. In 1917 the vessel was assigned 100 A1 by the Classing Committee. The vessel was later renamed SS Else Marie and belonged to the port of Bergen. We also have her wreck report, from 1943, that states that she was sunk in 1943 due to the Second World War.
Iron Ship Survey Report for City of Paris, 1881 (LRF-PUN-LIV585-0252-R)
City of Paris was a passenger liner constructed in Clydebank for the Inman Line. She successfully proved that a ship driven by a screw could match the speed of paddle steamers on the Atlantic crossing. She also won an Atlantic crossing race in 1868 with the steamer Russia by 42 minutes, Queenstown to New York.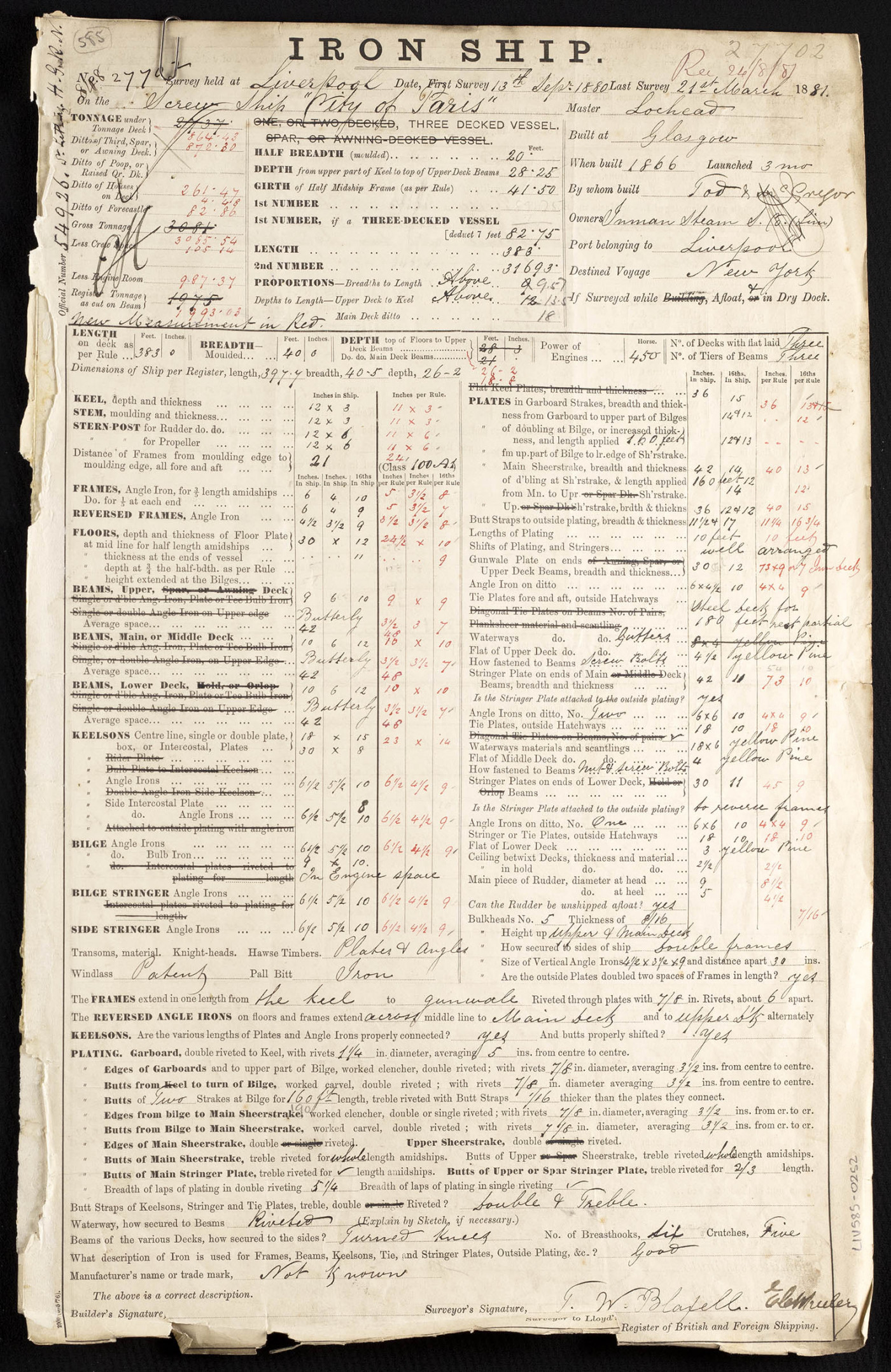 Letter from A F H Bancroft to the Secretary of Lloyd's Register, enclosing reports & plans for Albatross & Pelican ( LRF-PUN-HUL397-0039-L)
Albatross and Pelican were ships owned by Great Grimsby Ice Co Ltd 1884. Great Grimsby Ice Company were instrumental in making and supplying ice to merchants. The Grimsby Ice Factory, with its giant ice making machine, still stands to this day.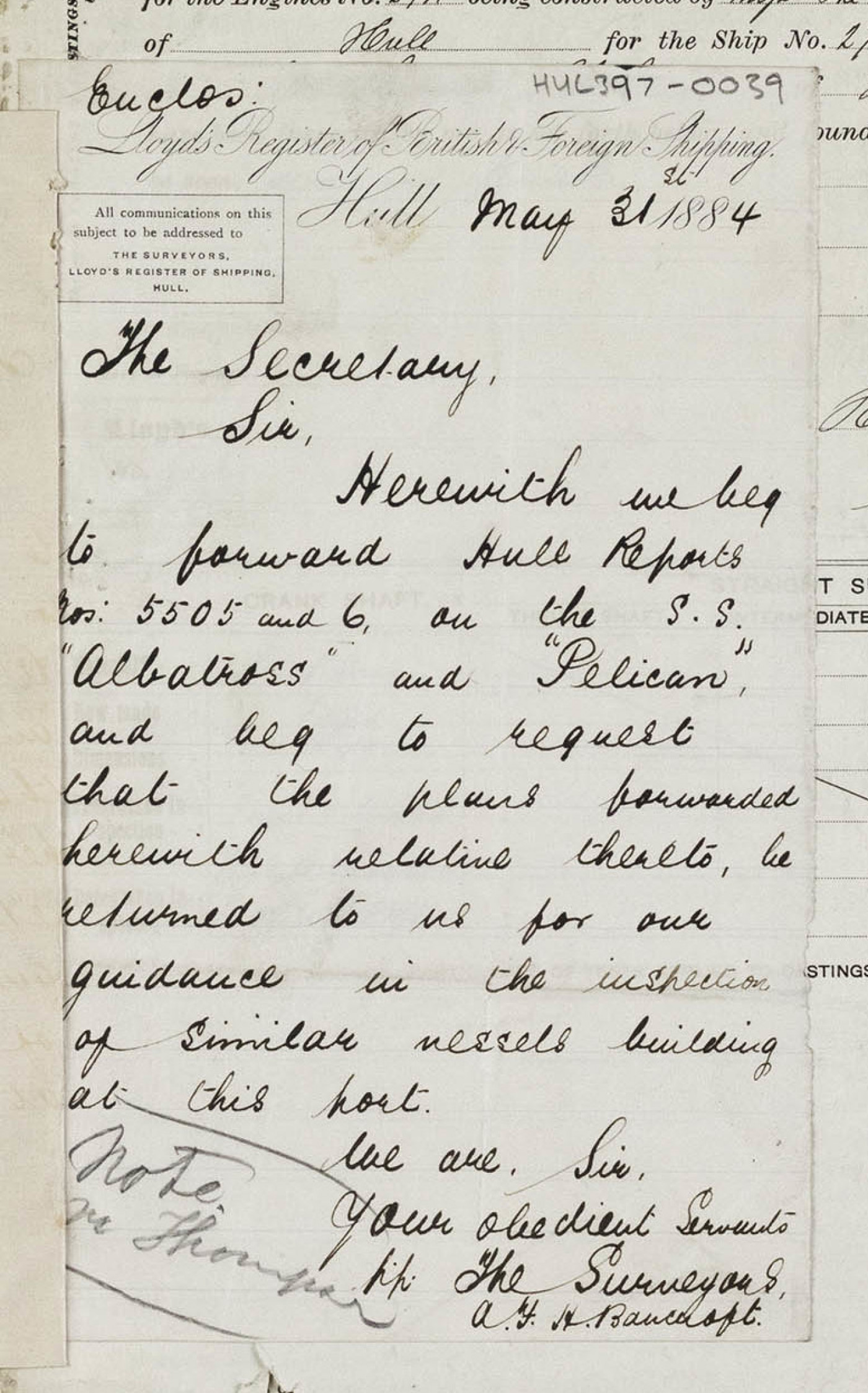 Pamphlet for Amsterdam Drydock Co Ltd for Venezuela, undated ( LRF-PUN-W510-0020-O)
This Dutch pamphlet was for Venezuela, a vessel constructed in 1906 and originally named Adolph Woermann. In 1921 she was handed to the United Kingdom as war reparations and renamed Westminster Abbey. She received the name given in this document when she was sold to the Dutch shipping company KNSM. In 1938 it was reported by surveyors in Rotterdam that she was being demolished. On our website, we hold 182 records for this vessel which you can view here.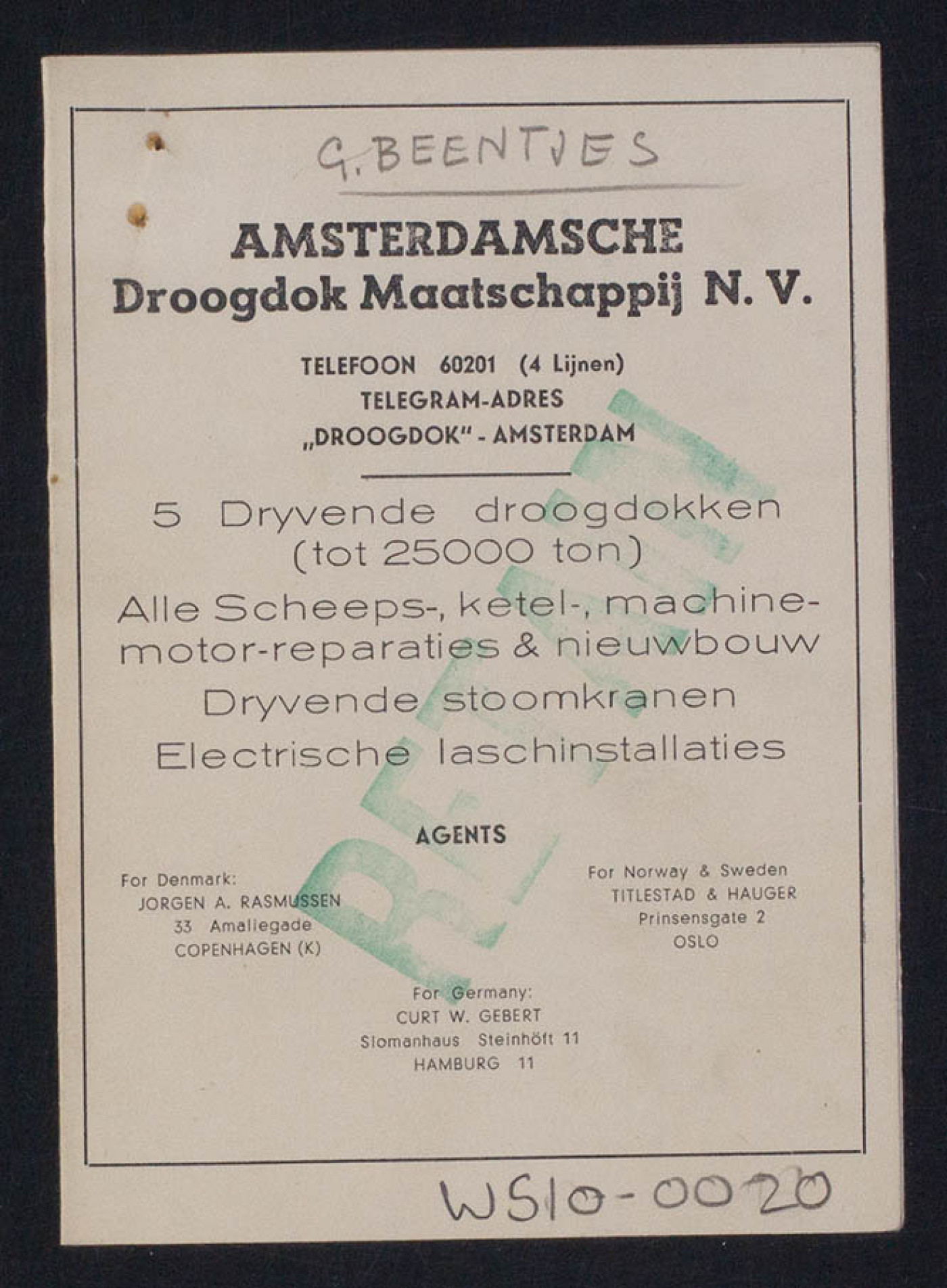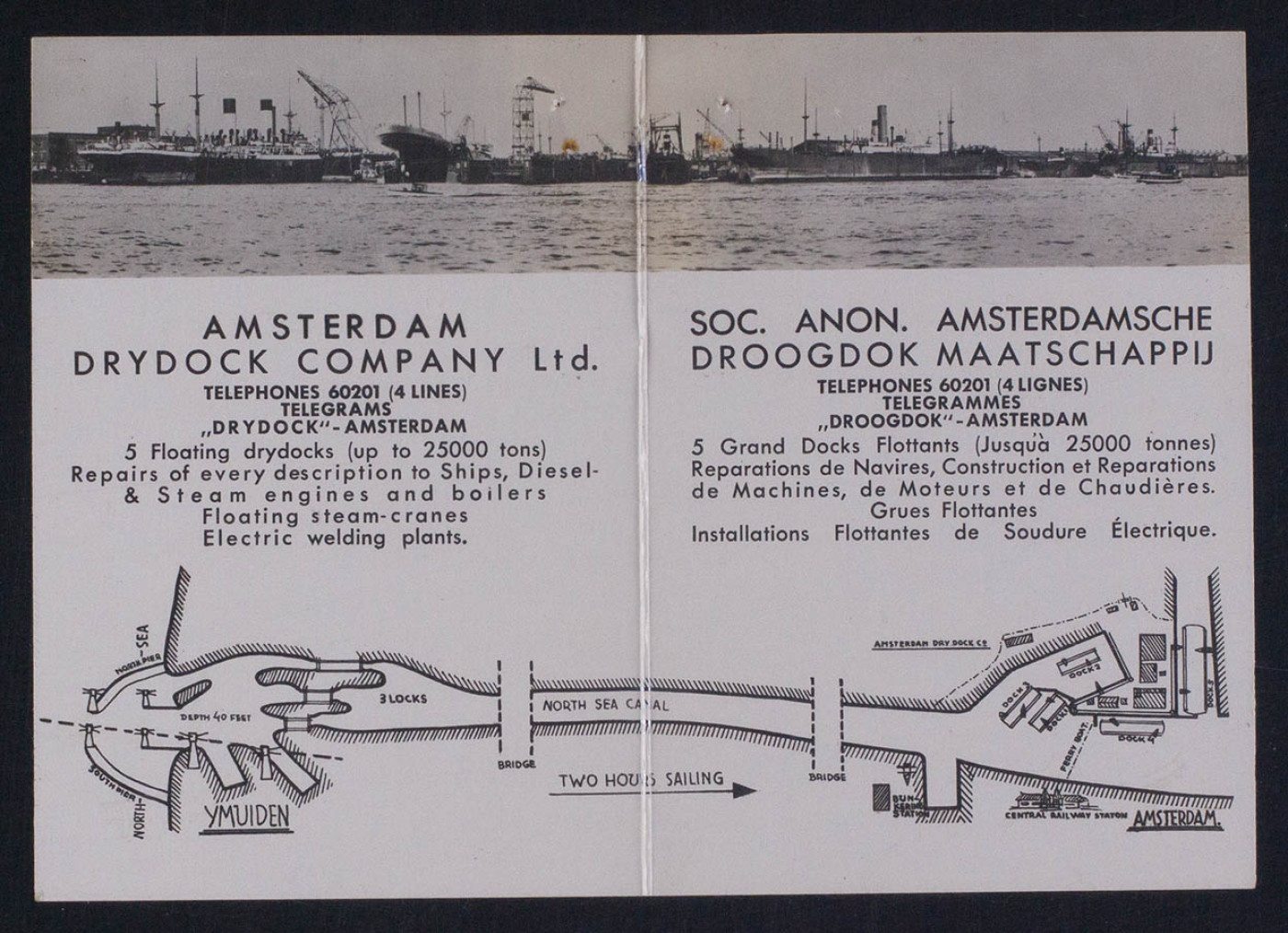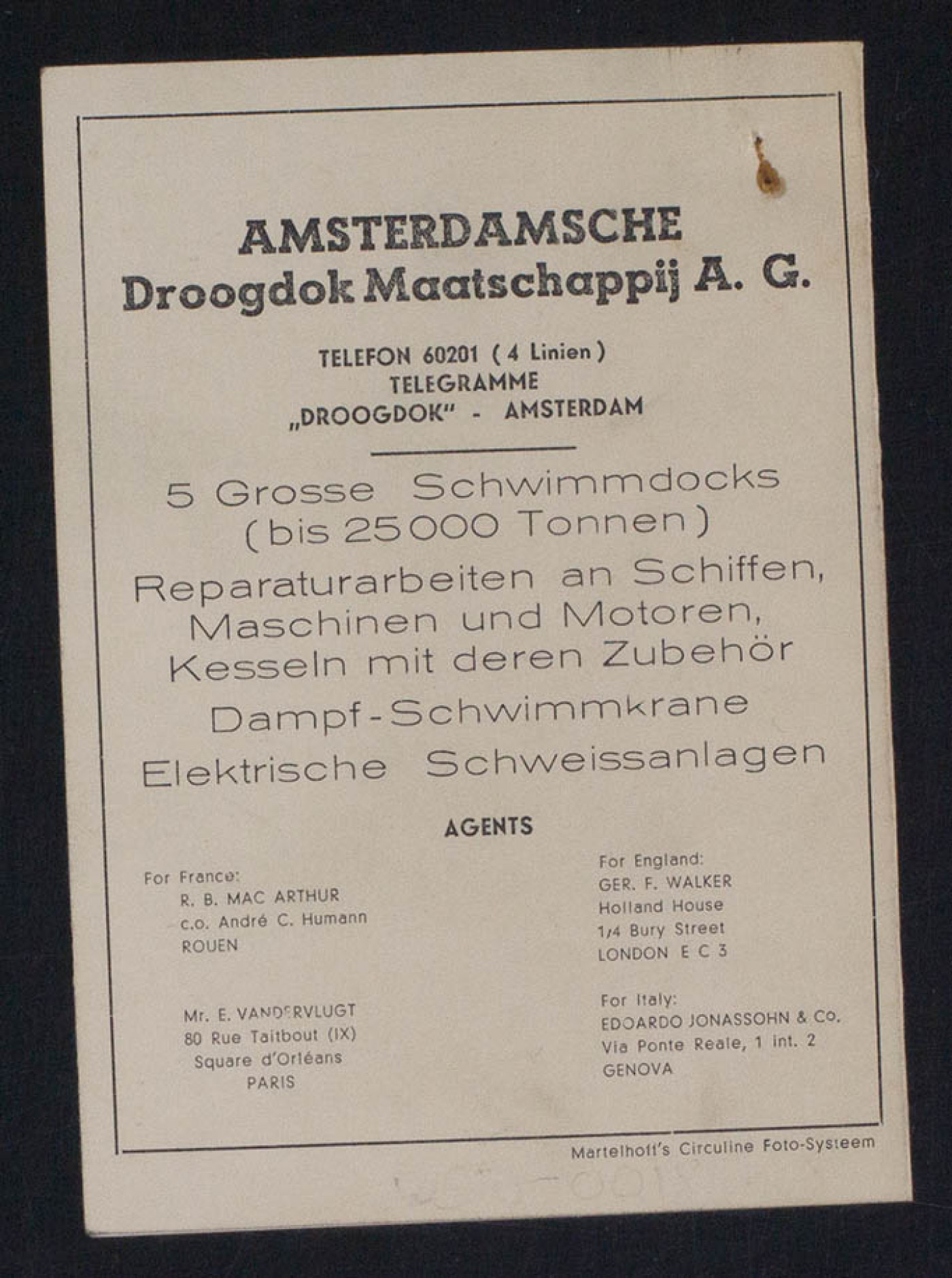 Certificate of Examination & Test of Fire Appliances for San Antonio, 15th July 1954 (LRF-PUN-003487-003494-0095-C)
This vessel was built as the Hartbridge in 1927 by the County Durham shipbuilders William Gray & Co. Ltd. She was originally registered in West Hartlepool until she was renamed San Antonio and registered in Puerto Rico.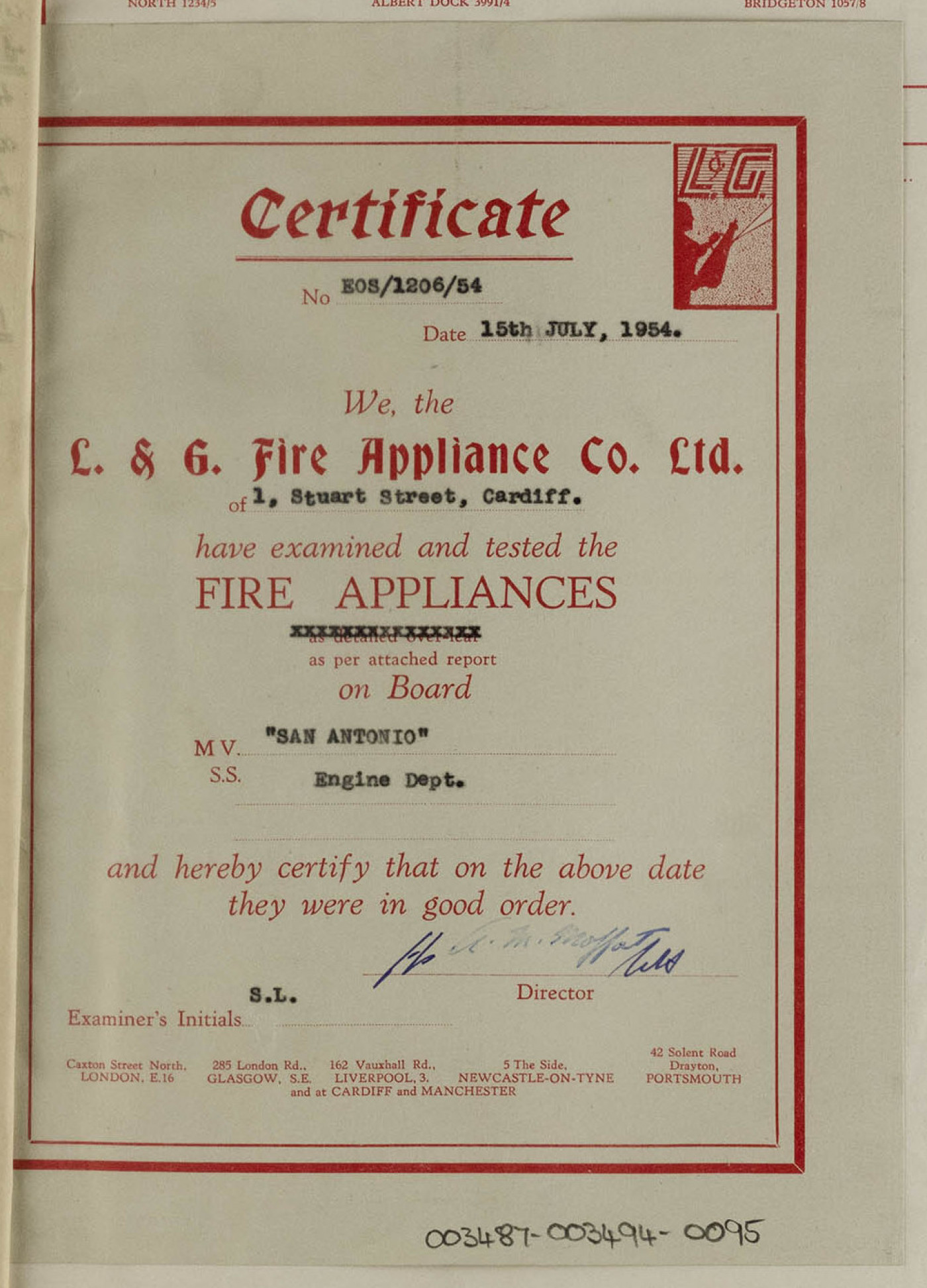 General Arrangement Plan for John Stewart, 1911 (LRF-PUN-W1481-0089-P)
This plan is for the John Stewart, a dredger constructed in 1912 by the Government Dockyard in New South Wales, Australia. She was built for work in Victoria for the Melbourne Harbour Trust. This vessel type is rather rare for our website, but we have at least fifty so far that have been scanned and will be available to explore and download soon.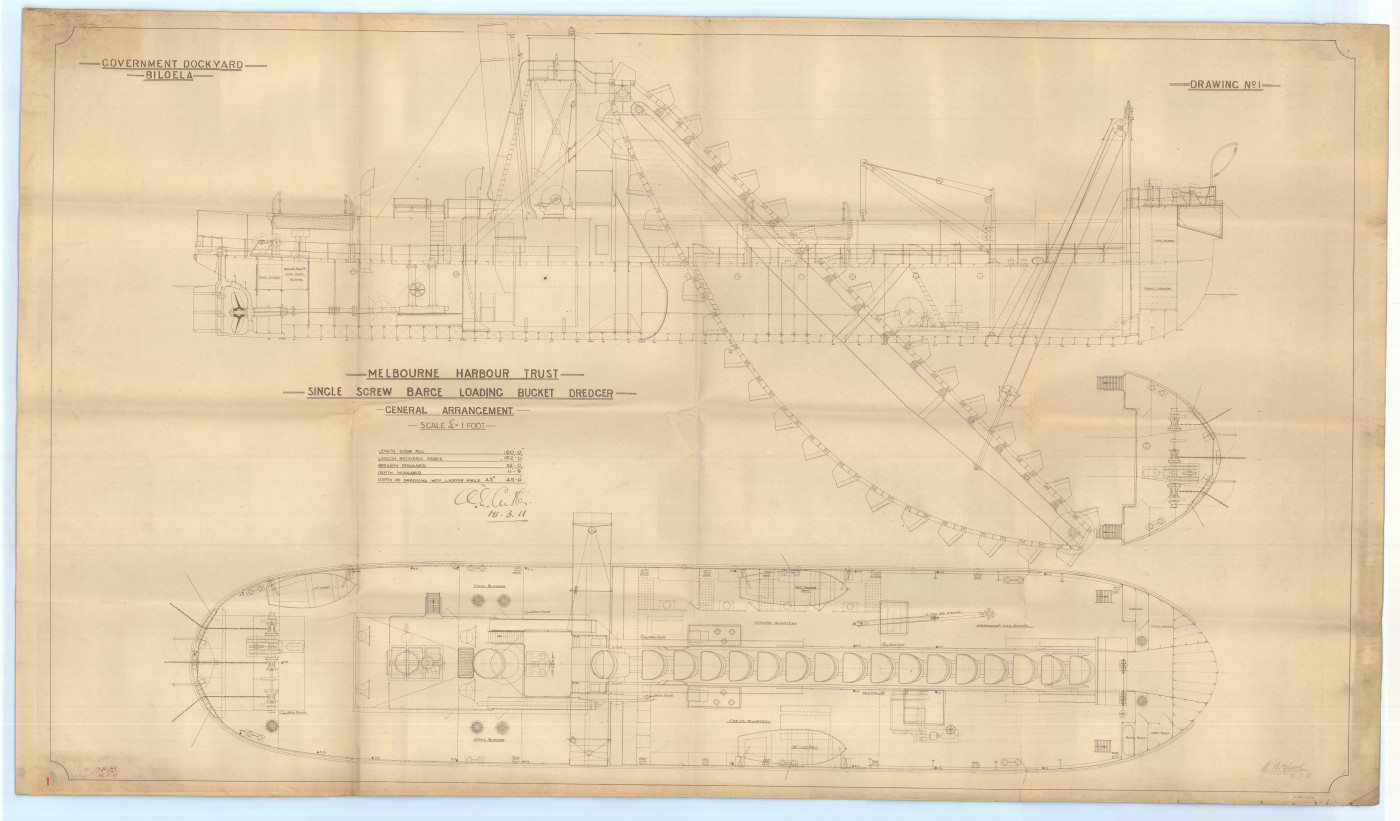 In the interactive table below, we have depicted the top 100 places of build for ships listed in our latest bulk upload.
The Heritage & Education Centre team is currently planning for the next bulk upload of digitised documents. To stay updated about the release of this upload and all future uploads, please sign up to our mailing list or follow us on social media - Twitter, Facebook, Instagram.