Bulk Upload #5: 25,109 new digitised documents released
25,109 new digitsed documents are now freely available on our website. Included within this upload are records for 1097 ships and 312 different places of build. Some of the less common places include Ashtabula, which lies south of Lake Erie, and the Dutch city Zaltbommel. In total, we now have over 400,000 unique documents for you to explore. To give a flavour of the fascinating stories within this collection, here are a few favourites from this upload.
Profile & Deck Plan for Canning, 6th January 1905 (LRF-PUN-007846-007856-0201-P)
Canning was a tugboat constructed in the Scottish town Leith in 1905. She was owned by Alexandra Towing Co. Ltd and belonged to the port of Liverpool. She was classed 100A1 until 1949 when Lloyd's Register recommended that her classification be removed due to non-compliance with the Society's regulations. To view internal correspondence and reports for this vessel, please click here.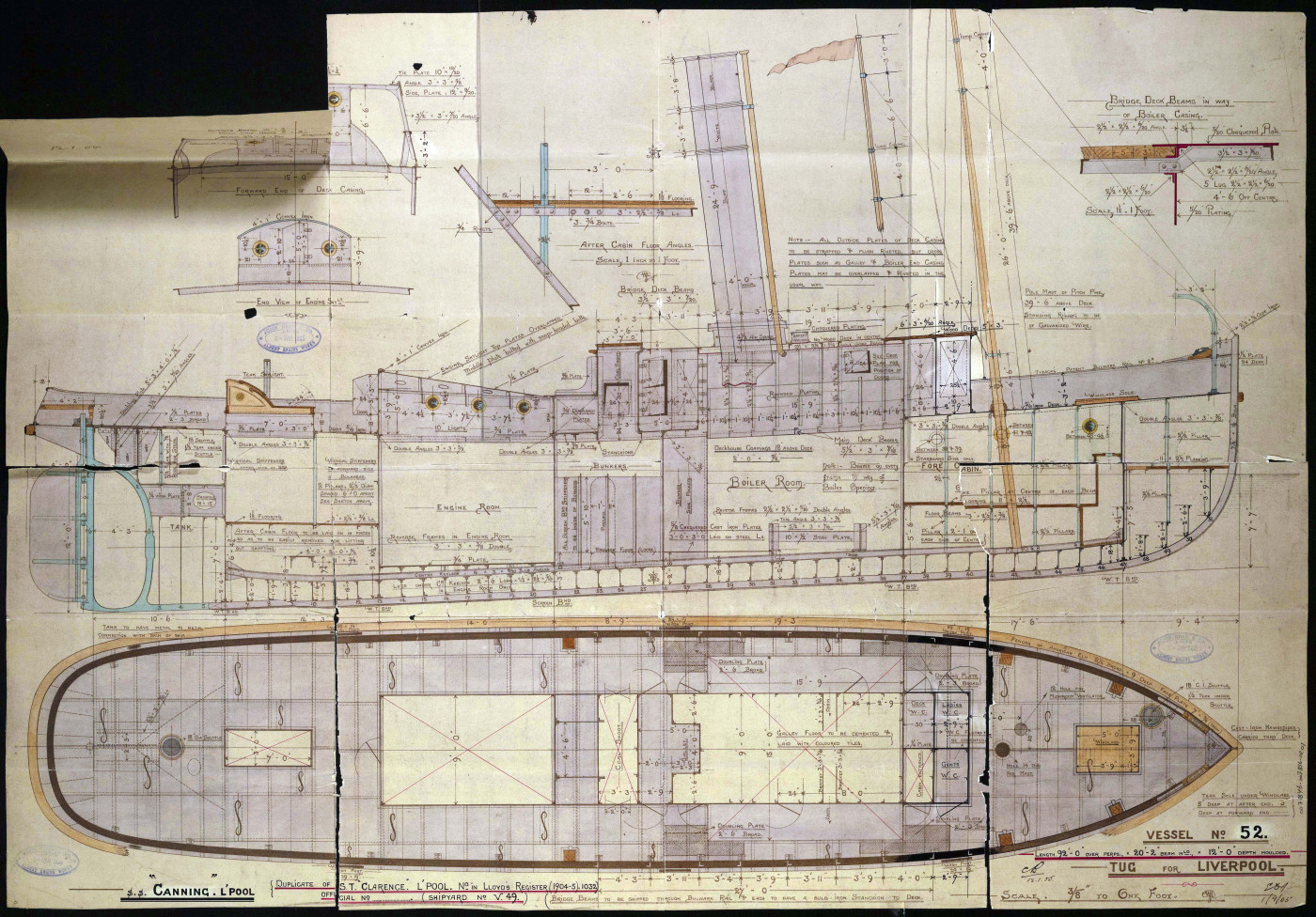 Letter from A B R Harris, Cardiff Surveyor, to The Secretary Lloyd's Register London, regarding damage to tank top plating of Harmattan, 23rd April 1917 (LRF-PUN-W891-0029-L)
To explain the damage to the SS Harmattan's tank top plating, the surveyor reasoned that a corrosive sulphur had been created when coal had mixed with the urine of horses that were held there.
The SS Harmattan was constructed in 1911 by Swan, Hunter & Wigham Richardson Ltd. On May 5th 1917, less than a month after this document was sent, she was sunk by a mine off the coast of Algeria. To view more documents for this vessel, please click this link.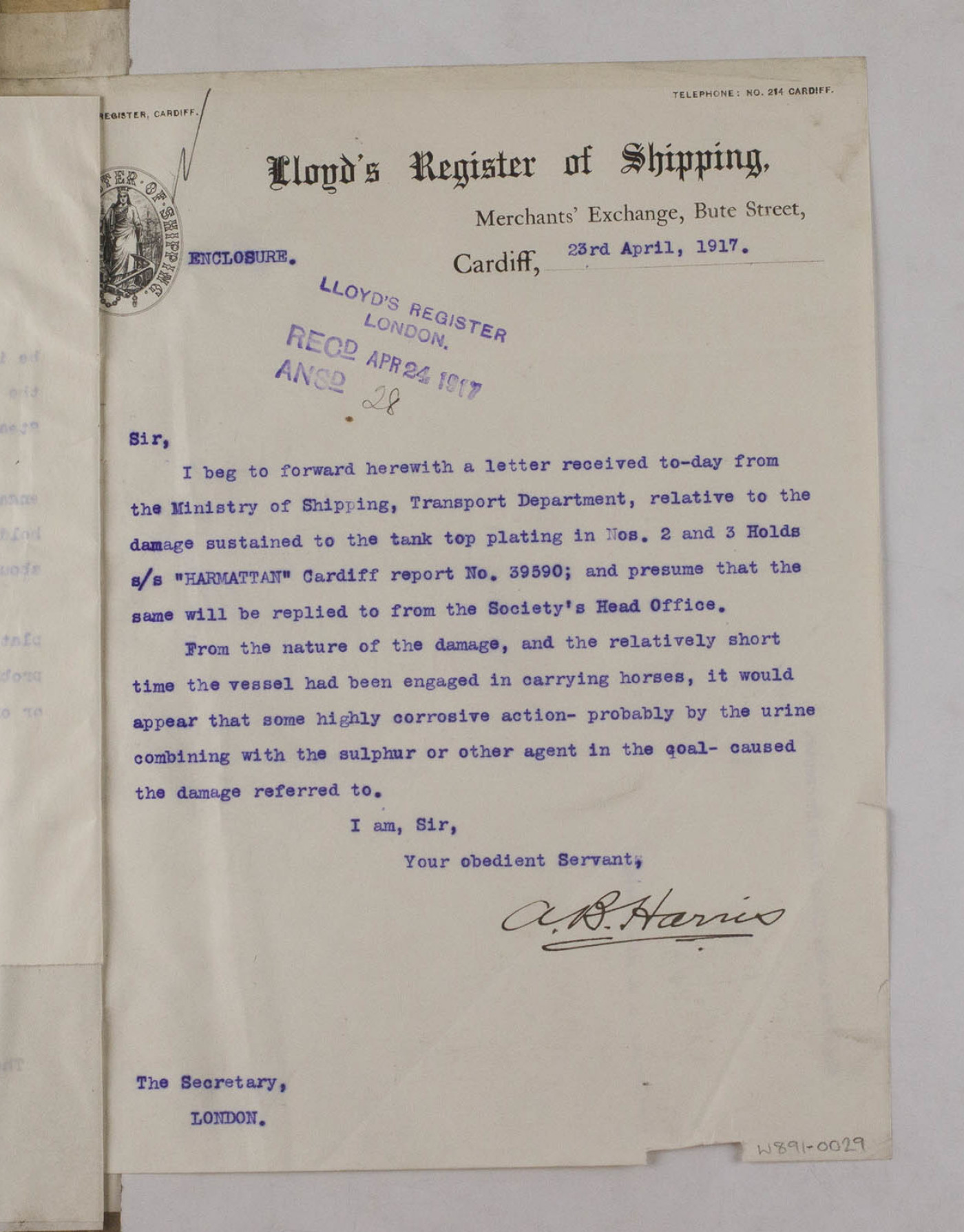 Plan of General Arrangement for 50 Ton Floating Crane, 10th March 1938 (LRF-PUN-009580-009589-0001-P)
Within our collection these plans for floating cranes are rather rare. This document dates from March 1938, and the structure was built in Yokohama by Ishikawajima Shipbuilding & Engineering Co. The plan also includes a reference to the ancient Japanese calendar dates which are converted for the Gregorian calendar. On our website we also have reports and correspondence for this crane, which you can view here.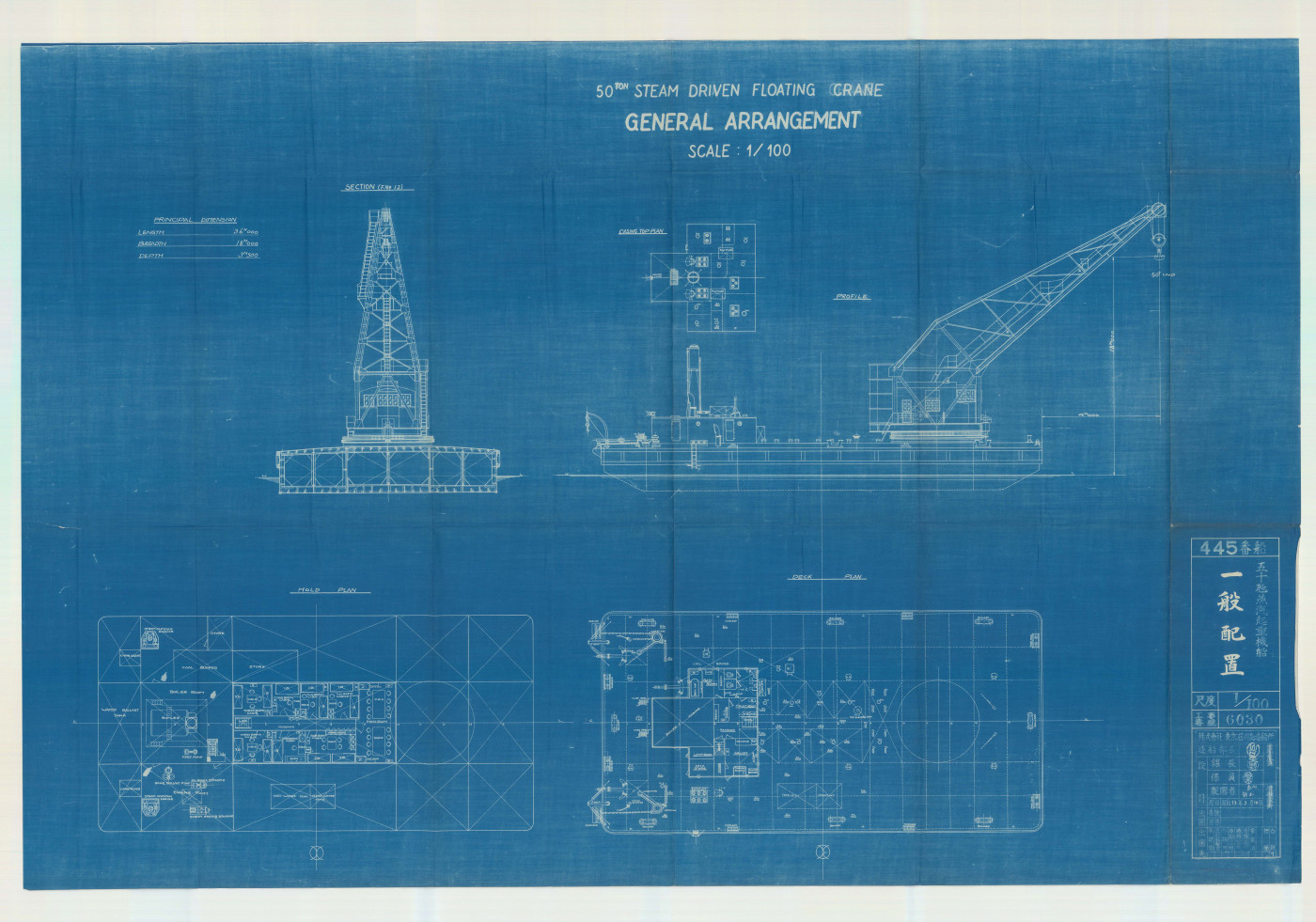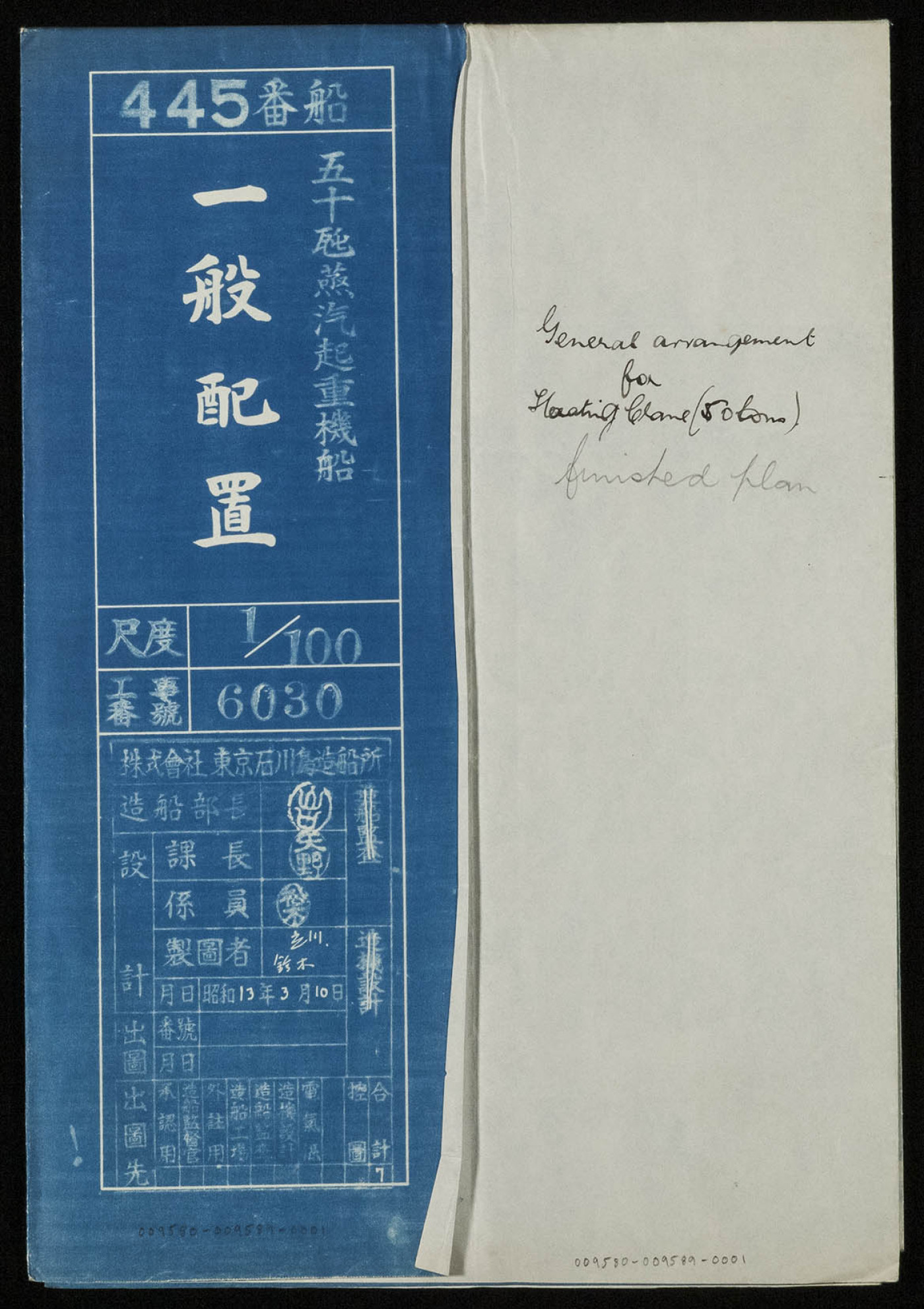 Photograph of Seistan, undated (LRF-PUN-004833-004841-0065-G) and Account of fire & explosion aboard Seistan, taking place from 18th February to 26th February 1958 (LRF-PUN-004833-004841-0052-O)
This photograph depicts the sinking of the vessel Seistan near Bahrain Island in 1958. Seistan was constructed a year earlier by John Readhead & Sons Ltd in South Shields, United Kingdom. Among the many documents that we hold for this vessel is an account of the explosion which caused her loss, and that item is listed below also.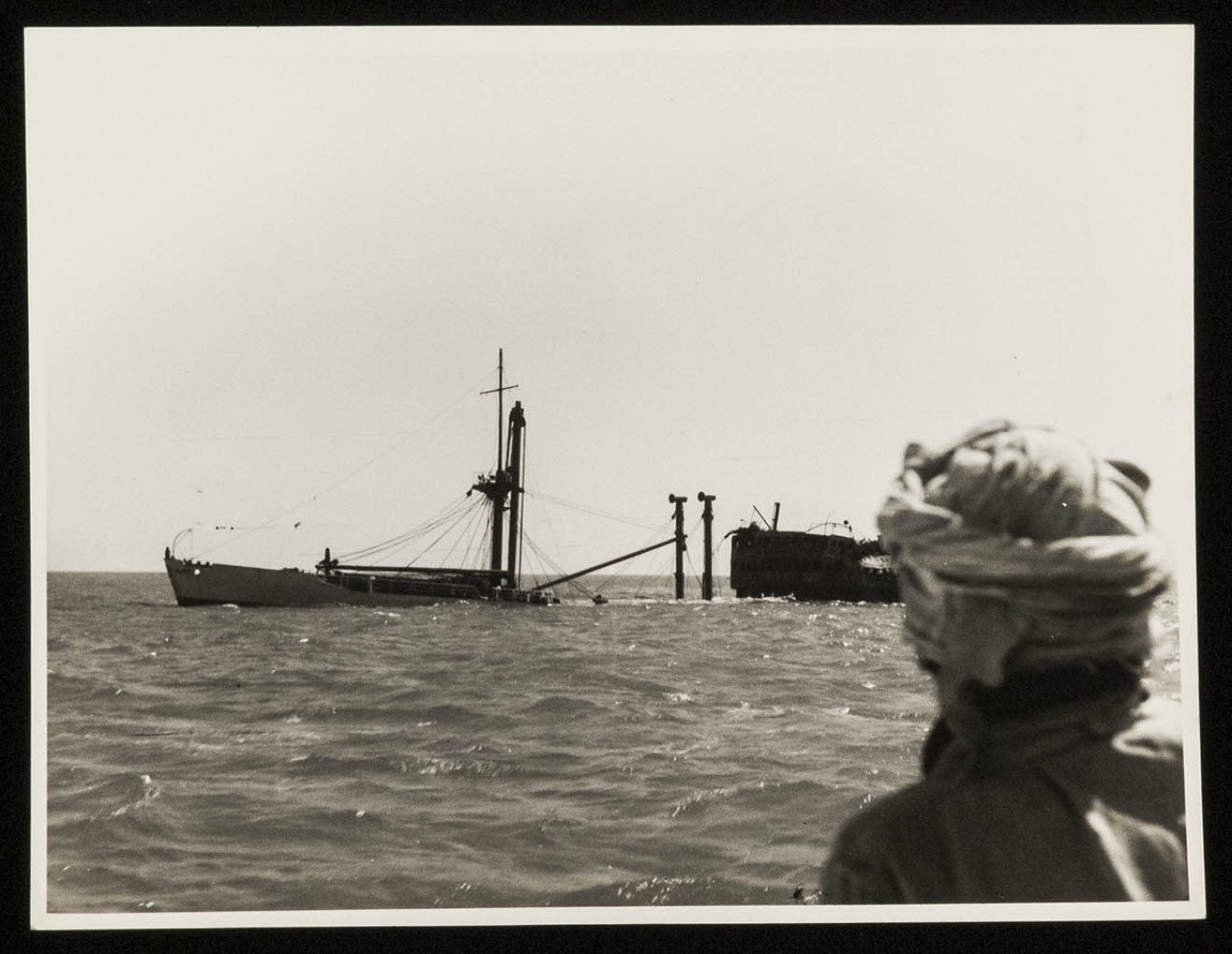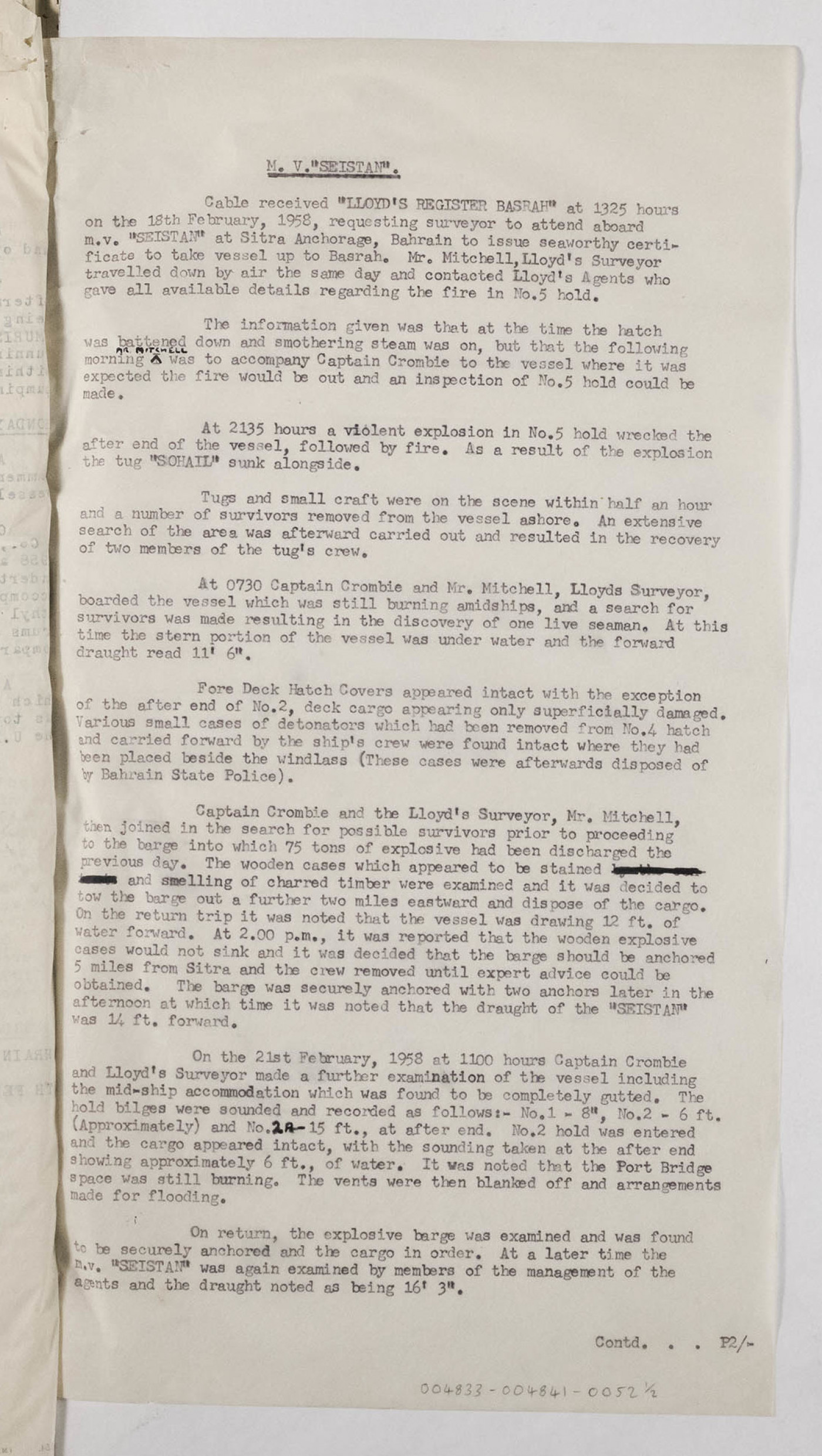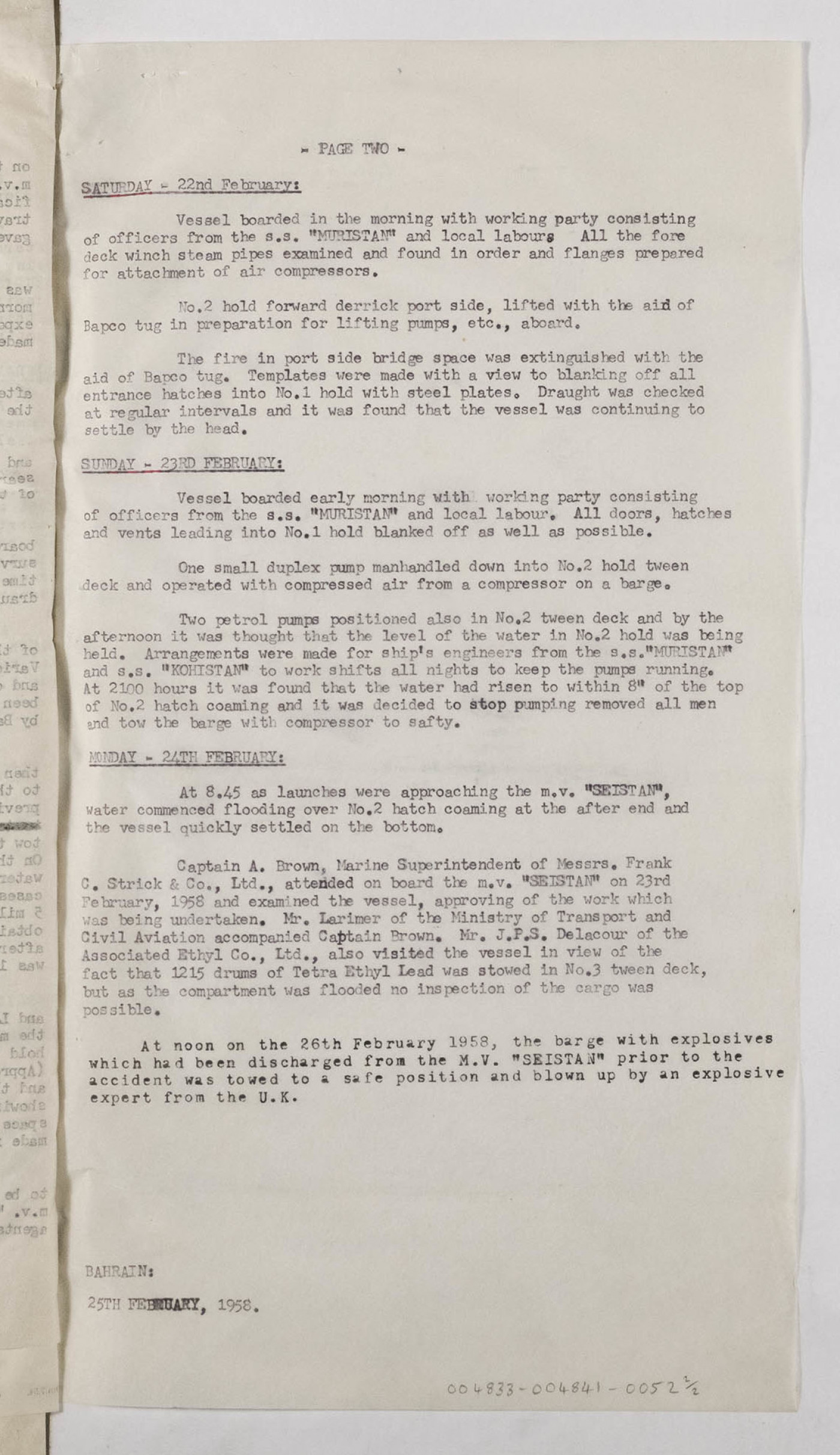 Plan shewing Size of Rigging for Lauriston, 5th July 1892 (LRF-PUN-BEL61-0087-P)
The Lauriston was a sailing ship with a remarkable history. She was built in 1892 by the Northern Irish shipbuilders Workman, Clark & Co Ltd. The four-masted cargo ship was sold to the Soviet Union in 1919 and renamed Tovaritsch where she was used as a training ship. She was sunk at Archangelsk in 1943 by German bombers but gained notoriety through Russia and has featured on several postage stamps over the years.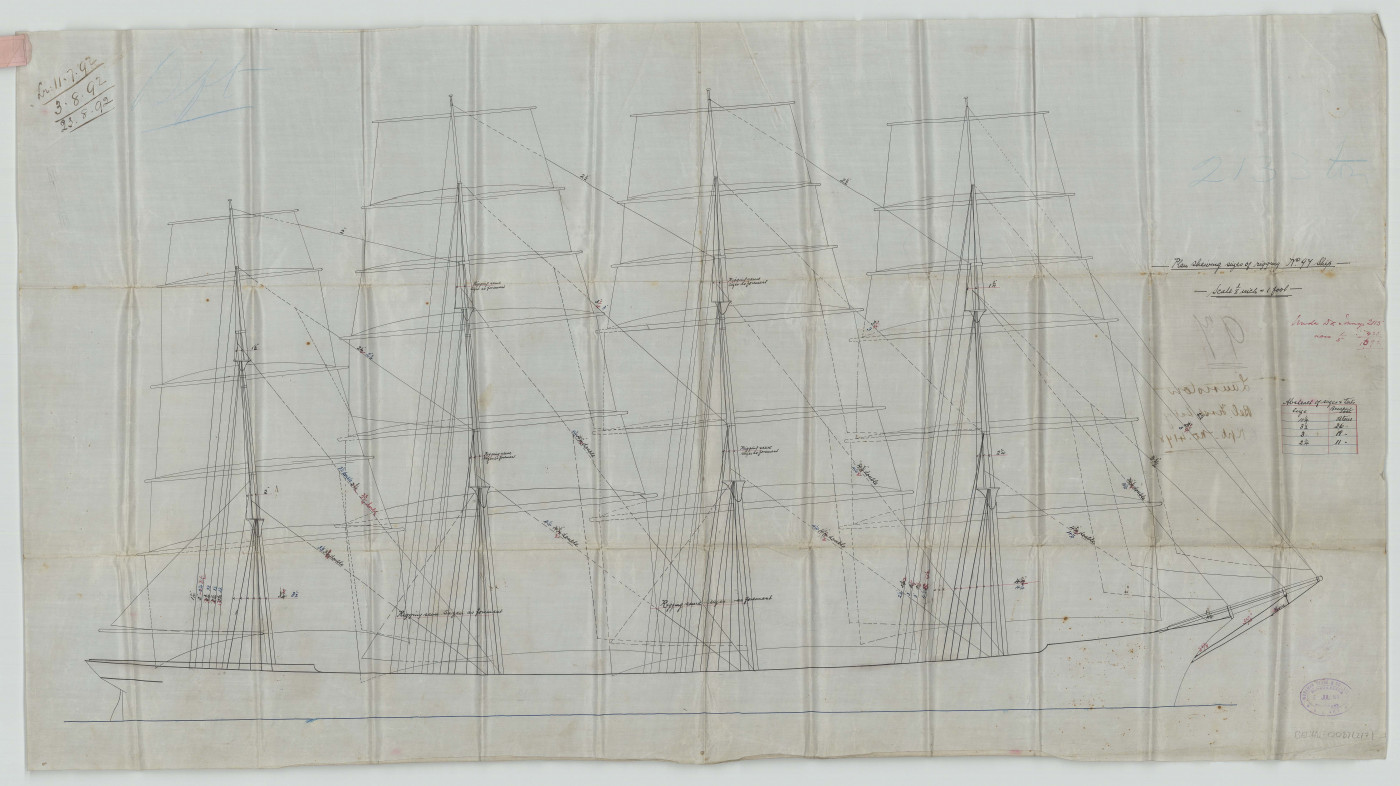 In the responsive map below we have displayed the 10 most common outbound voyages from the United Kingdom.
In the interactive map below, we have illustrated the top 100 places of build.
The Heritage & Education Centre team is currently planning to release another bulk upload of digitised documents in the coming weeks. To stay updated about the release of this upload and all future uploads, please sign up to our mailing list or follow us on social media - Twitter, Facebook, Instagram