Bulk Upload #3: 32,469 New Digitised Documents Released
For Bulk Upload #3, we have made a further 32,469 documents freely available from our Ship Plan and Survey Report Collection. These documents pertain to 340 different places of build. At the top of our list is Sunderland with 2292 documents. Further down we have everywhere from Montreal to Monfalcone, Italy. In total this upload constitutes 140 boxes and over 1,400 different vessels. Below we have picked a few of our favourite documents. To explore our entire collection of over 350,000 please click here. In the meantime, check out some of our highlights and key stats below.
Booklet in Russian language titled 'First Soviet Steamboat "Tovaristch Stalin"', 1927 (LRF-PUN-003479-003486-0048-O)
Anyone into Soviet maritime history would be as enthused as we are about this booklet published in 1927. The booklet, written in Russian Cyrillic script, includes photographs of Soviet shipyards, a wide variety of different workers onboard ships and the building, launching and work carried out by the ship. The titular freighter had a displacement of 3,100 tonnes and had a notable career operating in the Arctic throughout the 1930s. The book has 40 images which can be explored in more detail here.
Survey Report for Asia, 1st November 1869 (LRF-PUN-GRK295-0266-R)
Asia was the fifth ship in history to take the Blue Riband record in May 1850 for fastest westbound passage between Liverpool and Halifax. The record time was 8 days, 14 hours and 50 minutes. She was constructed in Greenock in 1850 for the Cunard Line. To view other documents for this vessel, please click here.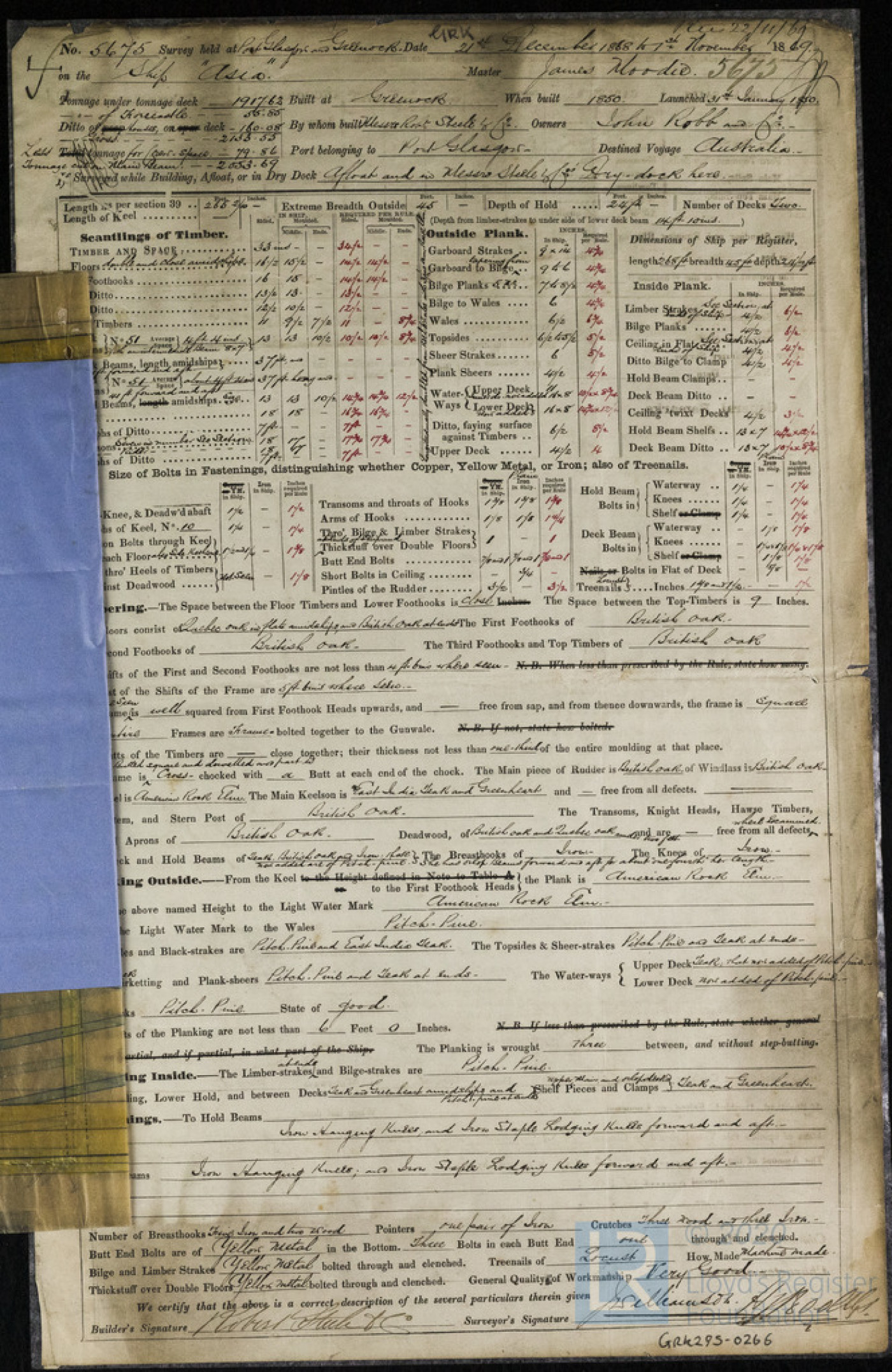 Photograph of Damage of Menhir, Undated (LRF-PUN-W643-0200-G)
Menhir was a Spanish steam vessel constructed in Cadiz in 1919. A few years later it was renamed Rimula when under the ownership of the Anglo-Saxon Petroleum Company. This photograph, taken in 1930, depicts the steamer ashore in Curacoa. The extent of the damage was so great the owners explored the option of disposing the vessel where she lay. We have 53 records for this vessel, which you can view here.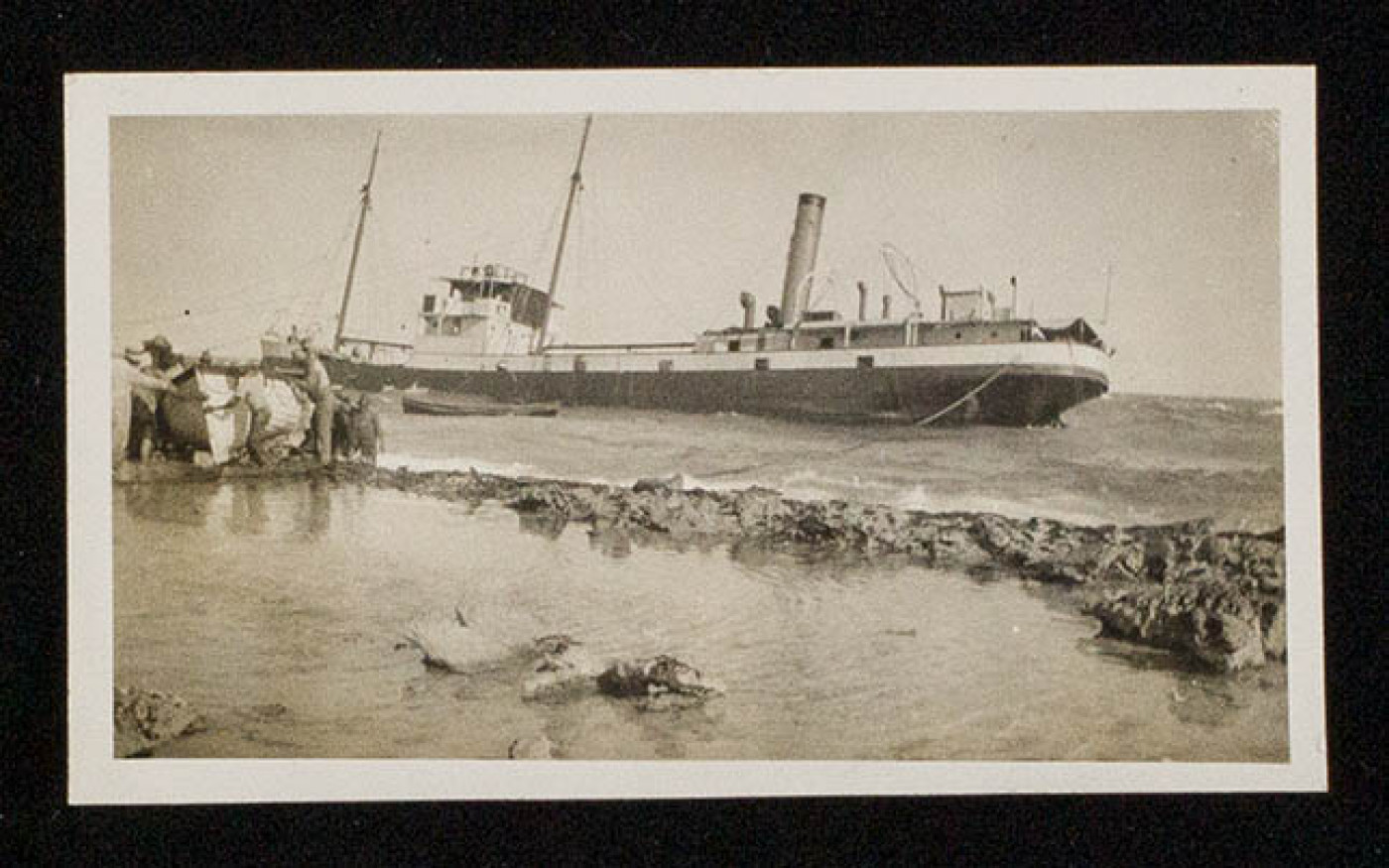 Form for Vessels of 100 Tons & Upwards for Scythia, 17th March 1921 (LRF-PUN-005358-005366-0018-F)
Within Bulk Upload #3 we have 103 documents for the 1920 ocean liner RMS Scythia. She was the longest serving Cunard liner until 2005 when she was overtaken by the QE2. She had a notable career during the Second World War. First, at the end of 1939 she helped transport 48 children to Boston as part of a wider British evacuation scheme. In 1942 she participated in the invasion of North Africa known as Operation Torch. Once the war was over, she helped reunite brides with their husbands.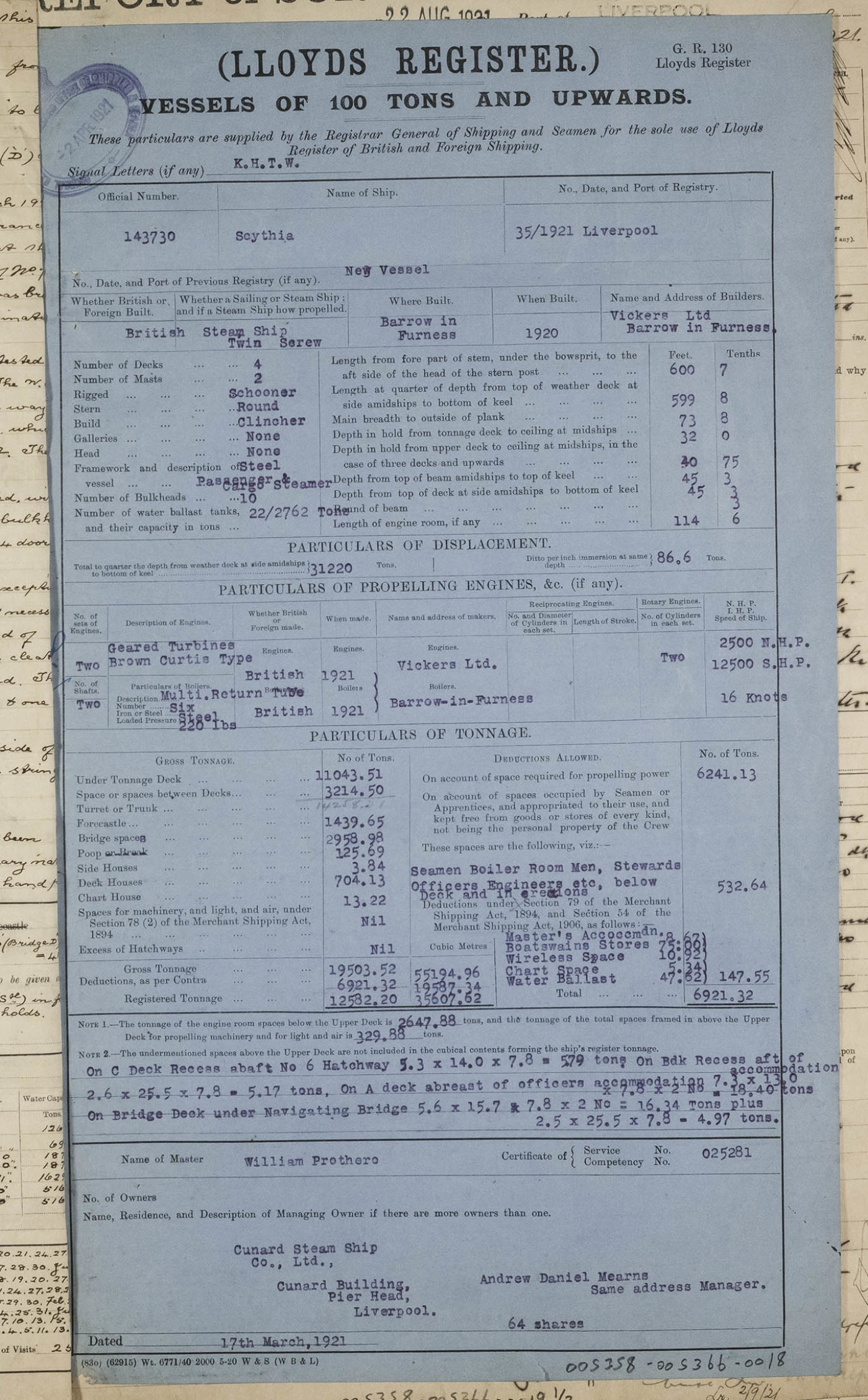 Plan of Midship Frame Section for Niagara, 30th April 1867 (LRF-PUN-GRK295-0217-P)
This intricate plan from 1867 is for the Niagara which was built in Sunderland in 1836. To view the records for this vessel please click here.

In the interactive map below, we have illustrated the top 50 destined voyages from the United Kingdom.
In the map below, we have designed the top 100 places of build within this latest bulk upload.
The Heritage & Education Centre team is currently planning to release the next bulk upload of digitised documents by the end of December. To stay updated about the release of this upload and all future uploads, please sign up to our mailing list or follow us on social media - Twitter, Facebook, Instagram.