Bulk Upload #15: 30,519 new digitised documents released.
An additional 30,519 new digitsed documents are now freely available on our website. Included within this upload are records for 3,518 ships and 470 different places of build. Some of the less common places include Wivenhoe, Essex and the Japanese city Hakodate. In total, we now have just under 900,000 unique documents for you to explore. To give a flavour of the fascinating stories within this collection, here are a few favourites from this upload.
Photograph of Forward of Lexa Maersk, undated (LRF-PUN-W1639-0206-G)
This photograph depicts Lexa Maersk, a vessel constructed Bartram & Sons Ltd of Sunderland in 1949. The vessel was declared a constructive total loss after catching fire near Singapore.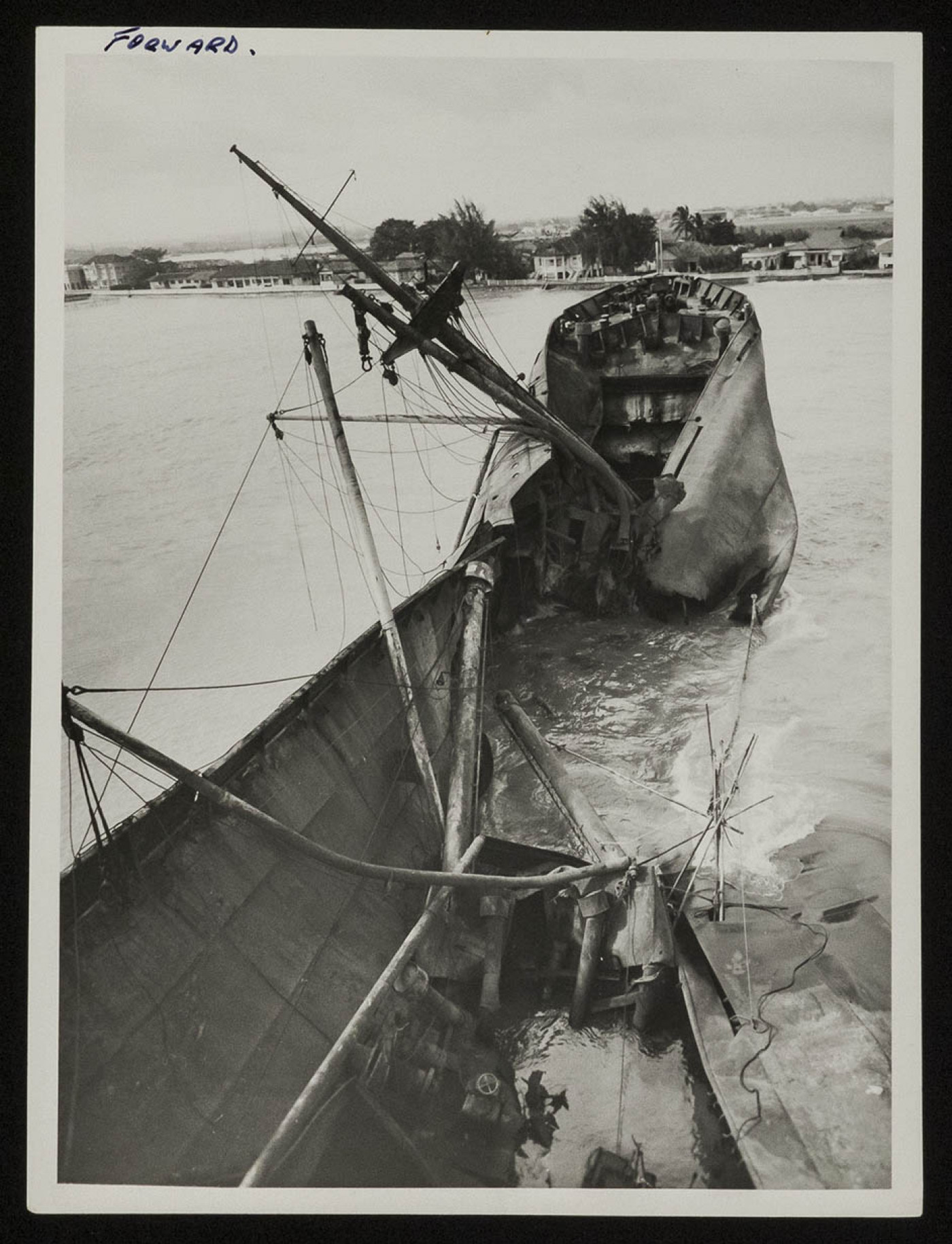 Technical drawing of Deck A machinery for Vulcania, Undated (LRF-PUN-014349-014356-0270-O)
Vulcania was an Italian ocean liner constructed by Cantiere Navale Triestino of Italy. She was one of the earliest liners to provide a significant portion of cabins with private balconies. For much of her career she served the transatlantic route running from Italy to New York.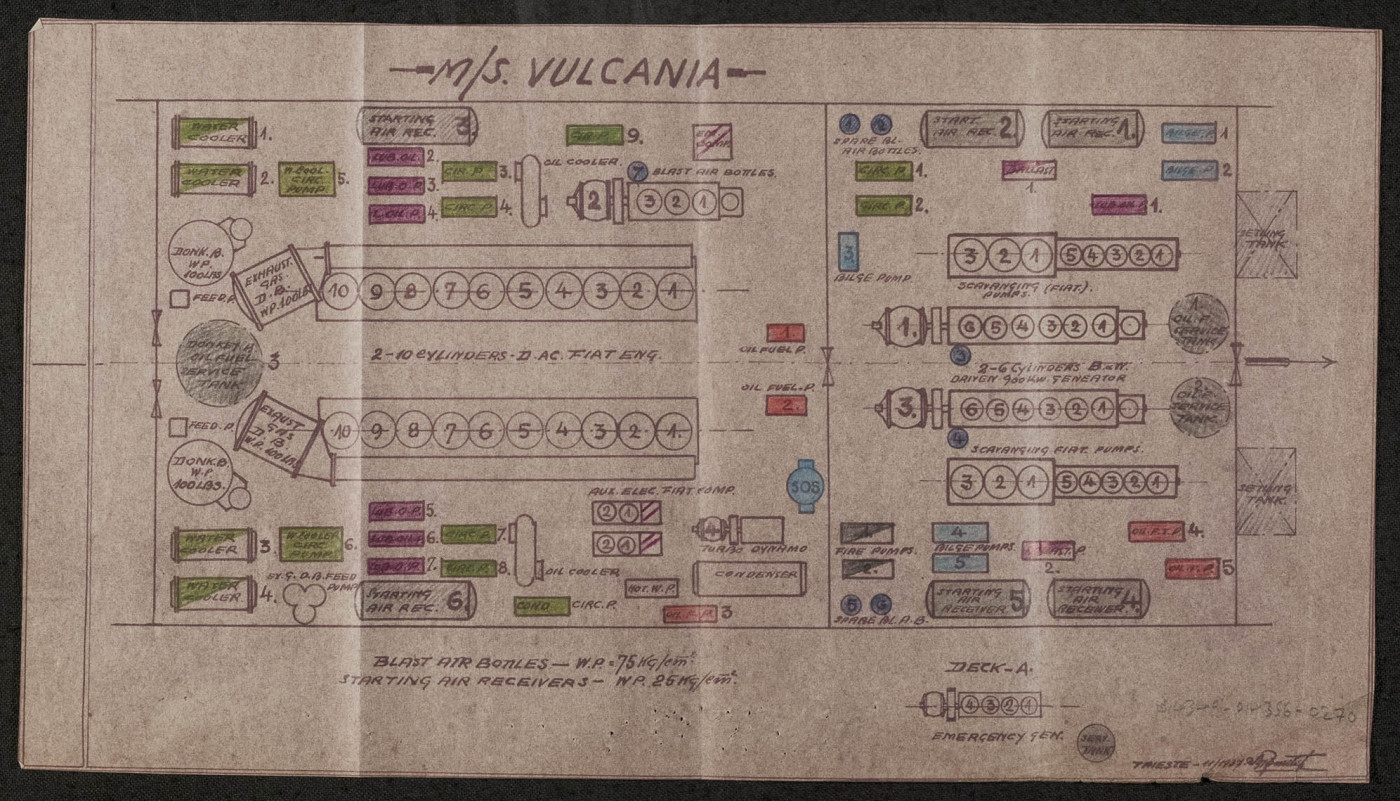 Issue of Aukland Weekly News Town & Country Journal, including photographs documenting the loss of Tahiti, 10th September 1930 (LRF-PUN-W605-0204-O)
Within the pages of this New Zealand publication are some fascinating photographs depicting the loss of the vessel Tahiti and the rescue of her passengers. Tahiti was constructed in 1904 by the Glasgow-based shipbuilders Alexander Stephen & Sons Ltd. In 1930 the vessel was fractured and when she ran aground en route from Wellington to Barcelona.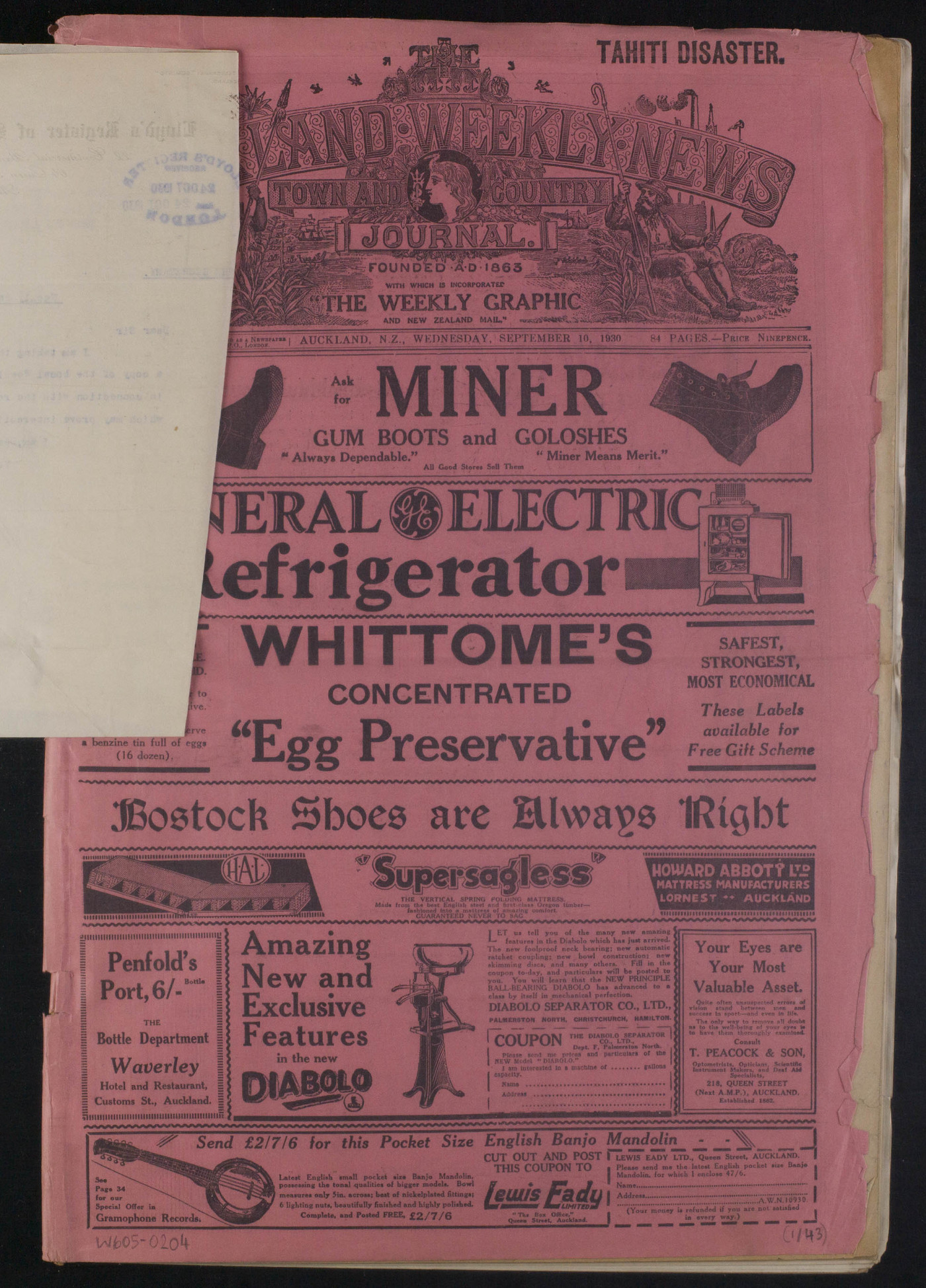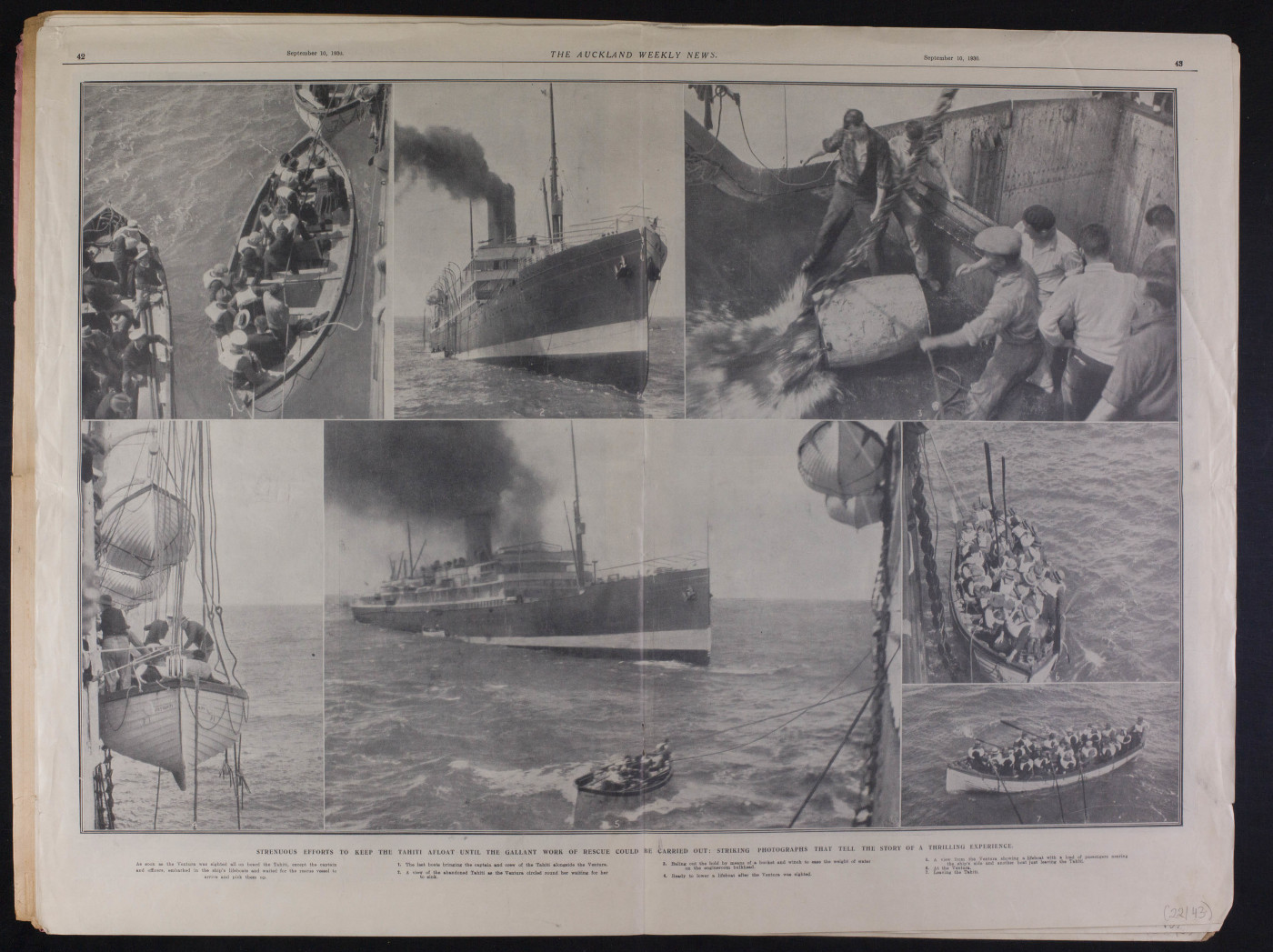 Sketch of Capacity & General Arrangement for Margrethe Robbert, Undated (LRF-PUN-012678-012685-0162-O)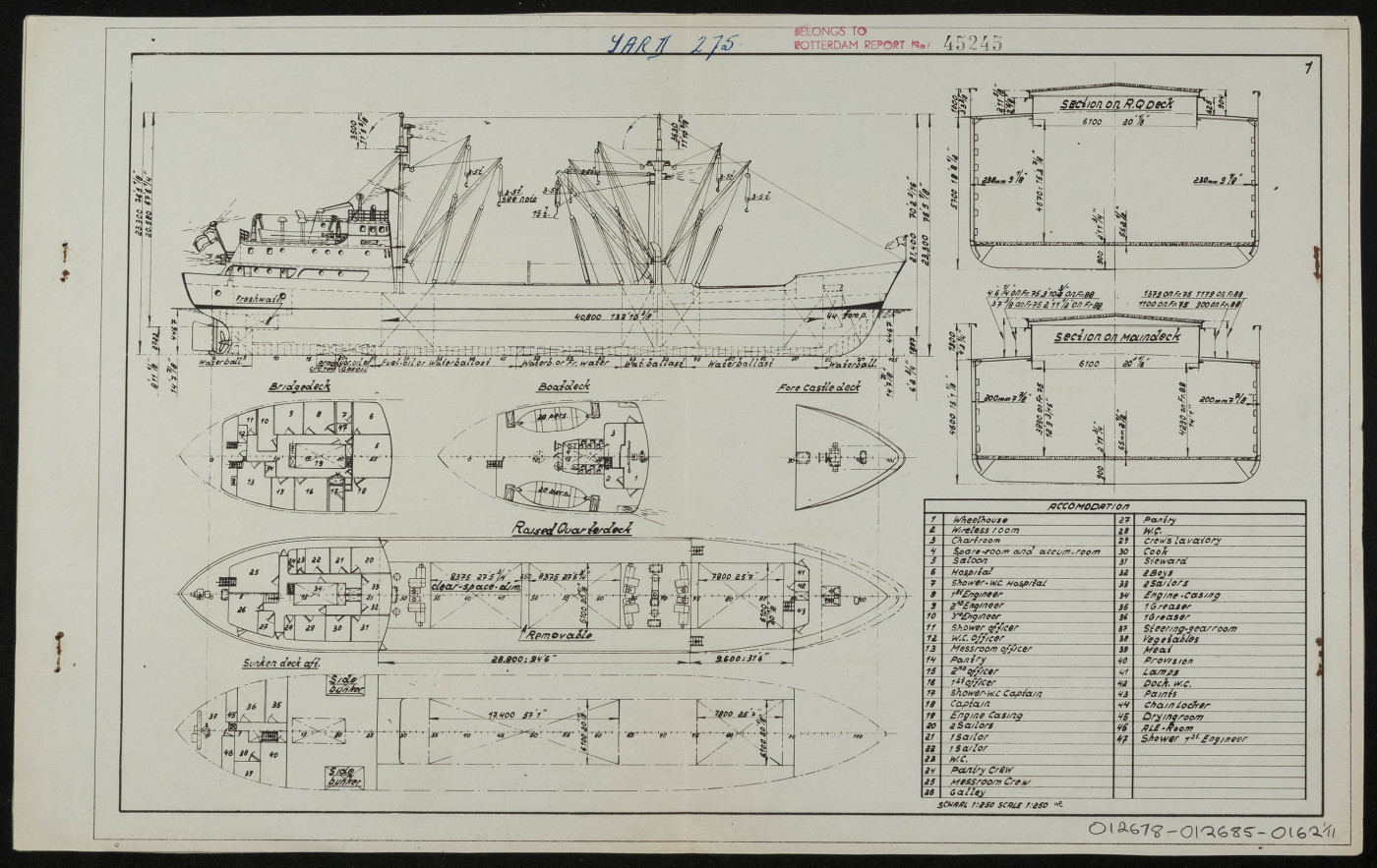 Advertisement for a Wilson's Compressor "generally used for beer raising" (LRF-PUN-W716-0156.1-O)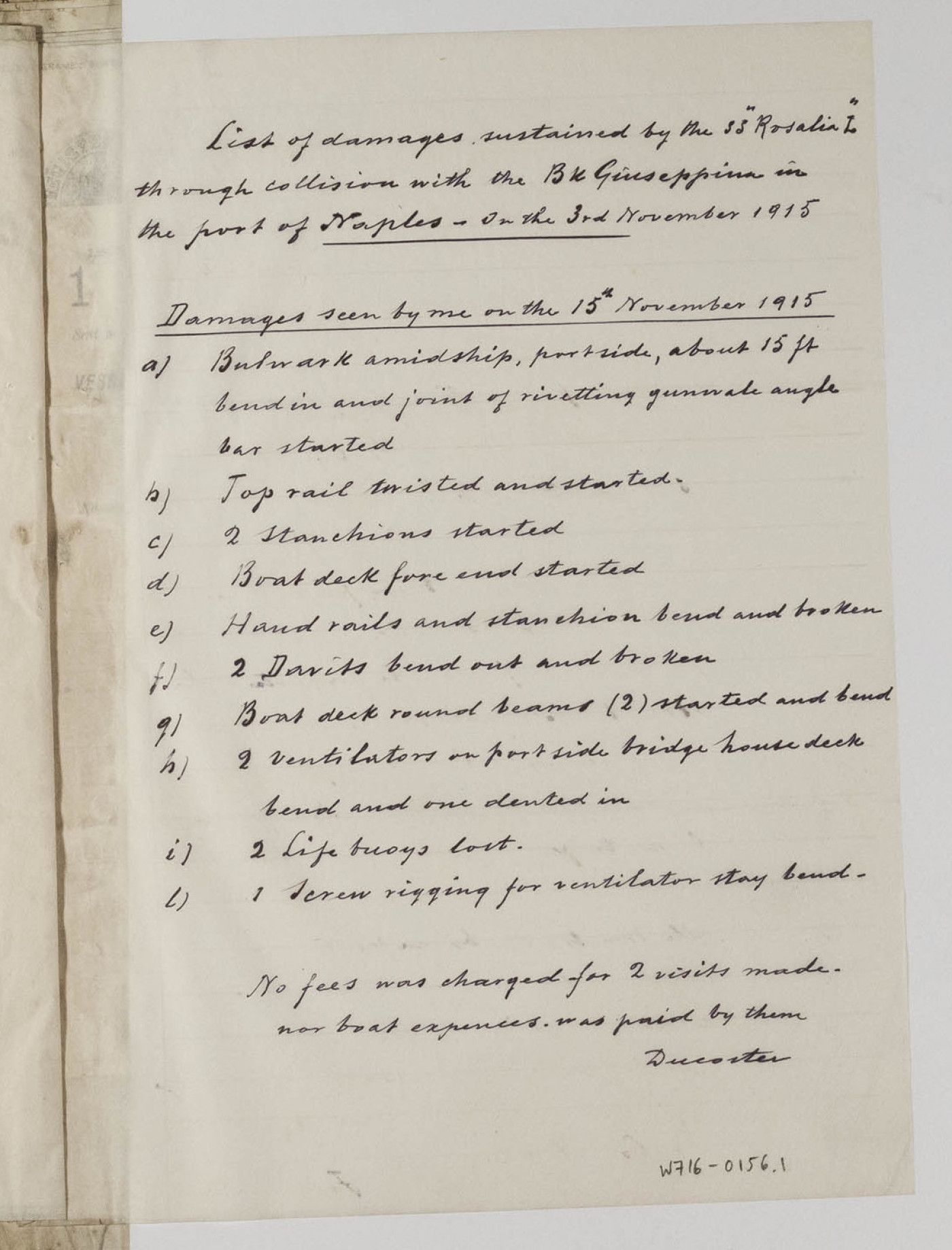 Plan of General Arrangement for Gerda, 22nd October 1948 (LRF-PUN-008569-008578-0290-P)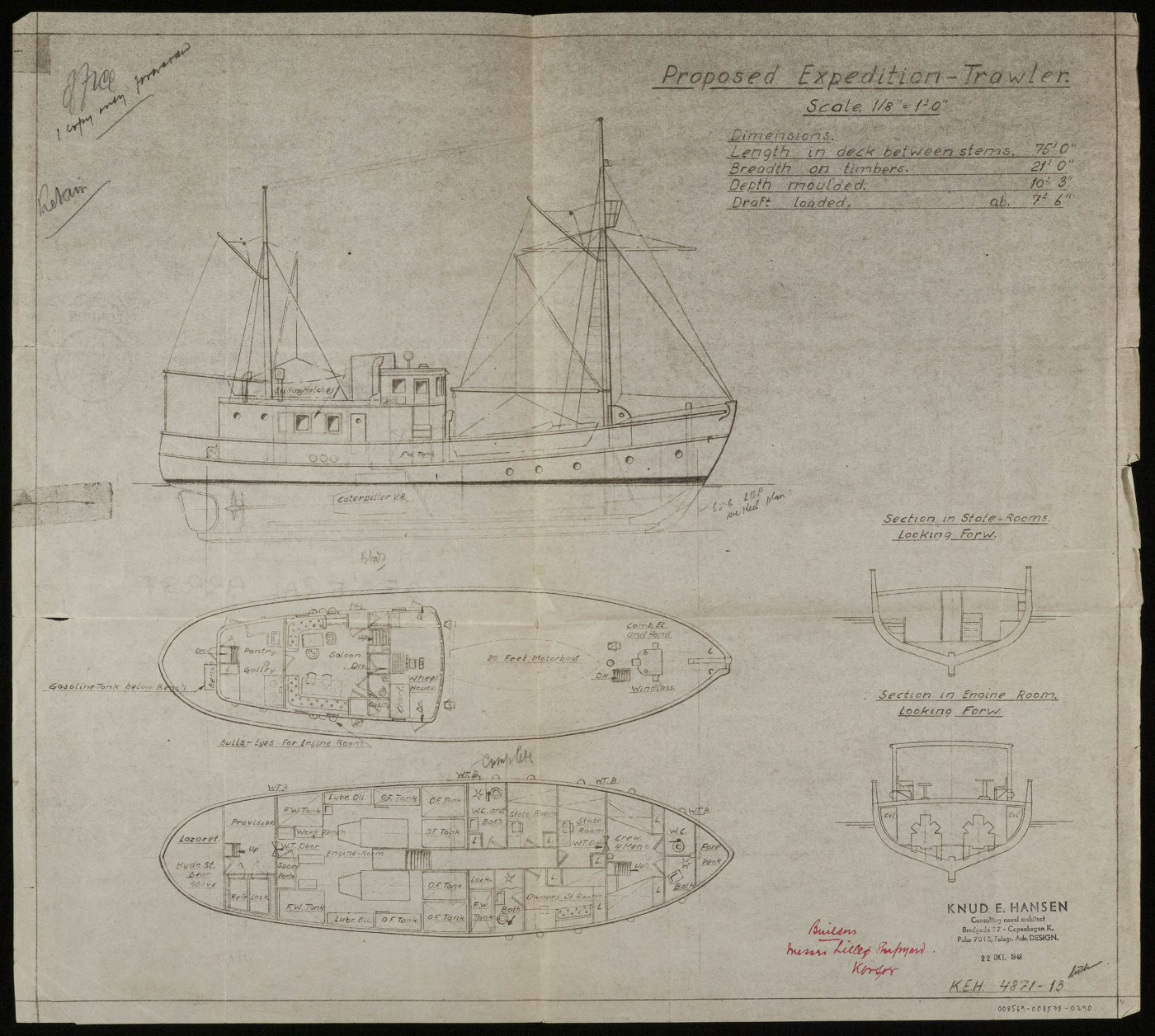 Letter from William Cowie, pro The Surveyors, to The Secretary, Wokingham, regarding James 68, 8th November 1943 (LRF-PUN-008796-008803-0062-L)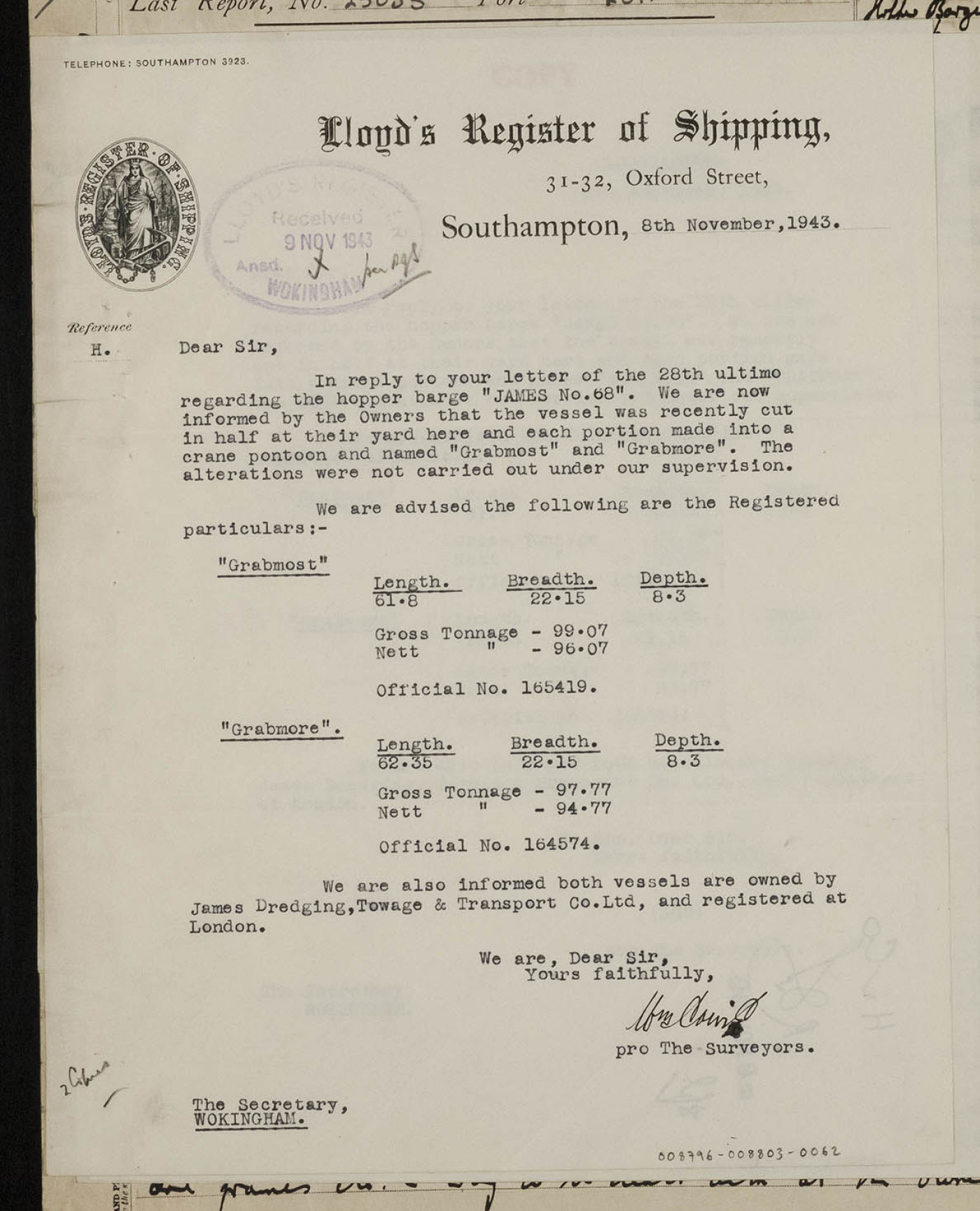 The Heritage & Education Centre team is currently planning to release the next bulk upload of digitised documents. To stay updated about the release of this upload and all future uploads, please sign up to our mailing list or follow us on social media - Twitter, Facebook, Instagram.