Bulk Upload #11: 50,622 new digitised documents released
This month we have added an extra 50,622 digitsed documents on to our website. These documents relate to a staggering 2492 different ships and 465 different places of build. Interestingly, the most common non-British shipbuilding location is Hong Kong. Similarly, the second most common non-British survey location is in Kobe, Japan. The fact that these Asian cities are more prevalent than the major European ports underscores the global reach of Lloyd's Register in the maritime sector.
In the sections below, we pick out some of our favourite documents and vessels that are featured in Bulk Upload 11.
Sketch in Russian Language for Taffari, Undated (LRF-PUN-W760-0099-O)
Taffari originally started out as the 3484 gross tonnage War Mystery. She was constructed by National Shipbuilding Corporation of Orange, Texas in 1918. The wooden steamship took seven months to build and was remarked upon by one contemporaneous viewer as the largest wooden ship that took to water. Her service came to an end only a year later, when she caught fire in February 26.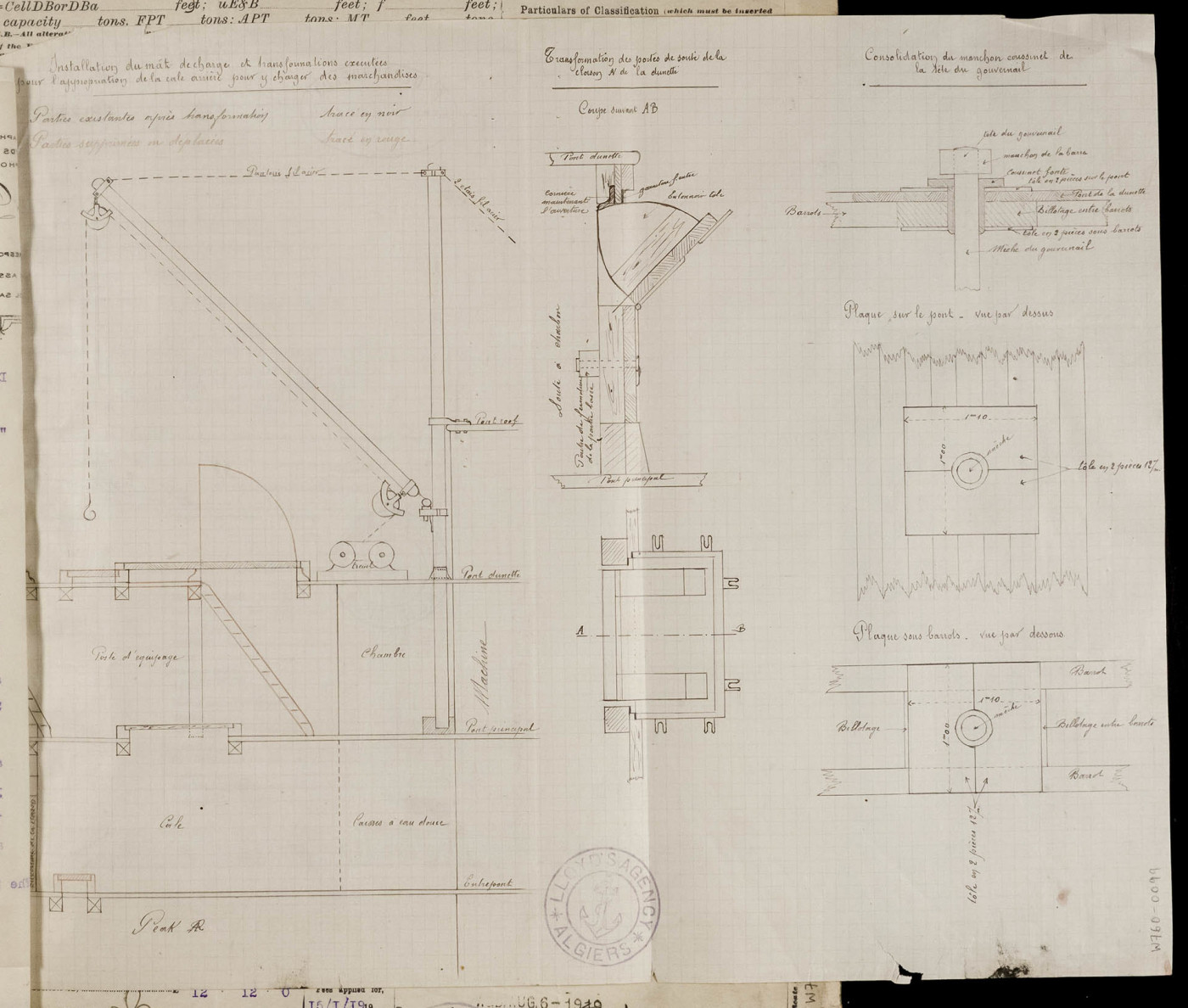 Newspaper Clipping for Abhona, 1910 (LRF-PUN-W971-0029-O)
This clipping describes the disappearance of the passanger vessel Abhona on her maiden voyage. Official inquirues did not conclusively ascertain the cause of her foundering, but the cause was speculated to be a collision with a submerged wreckage. There were 90 crew members who were all lost.
Abhona was classed 100A1 by Lloyd's Register in 1910 during her construction in Glasgow.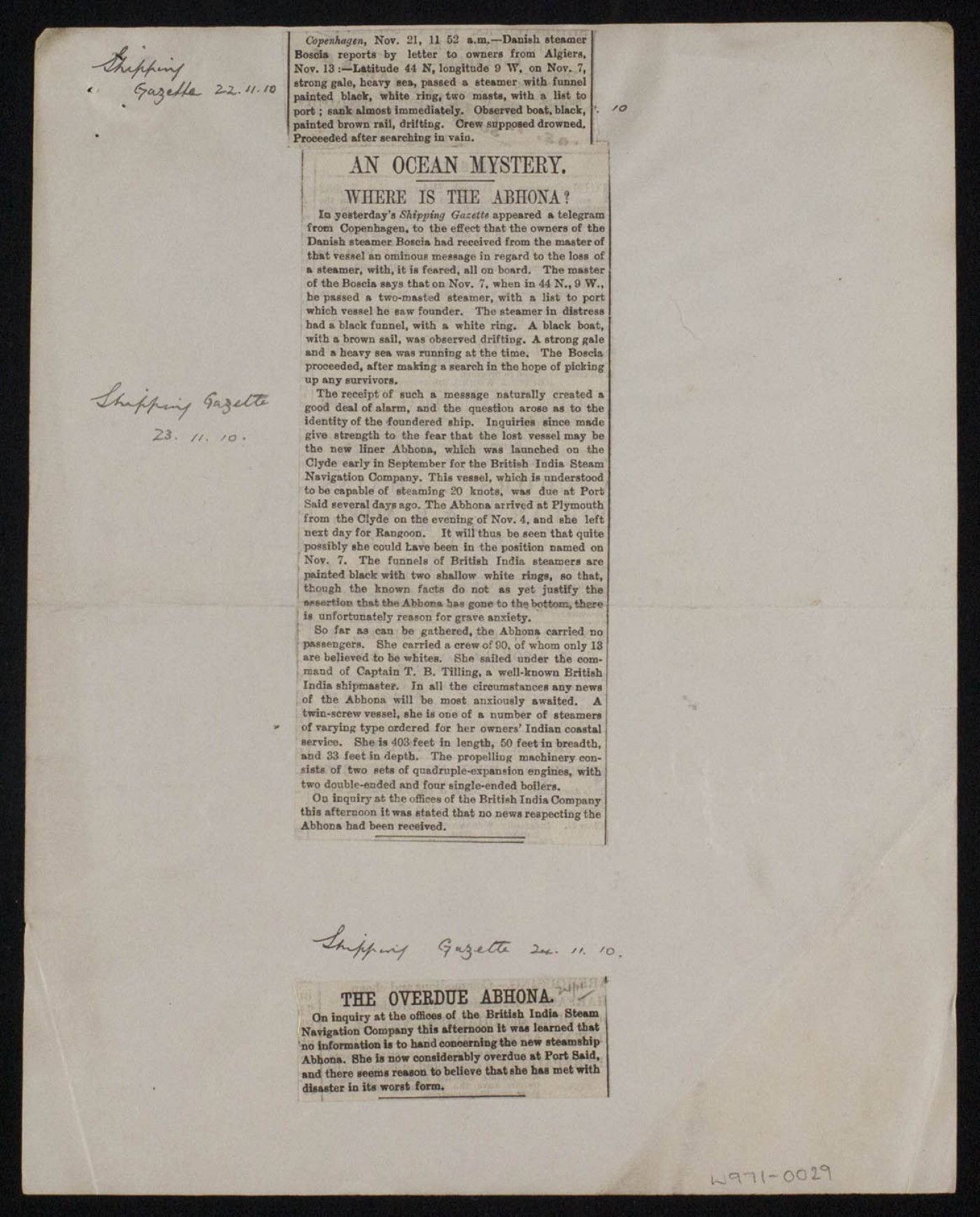 Photograph of damage stated due to touching rocks of Volkerfreundschaft, 13th August 1960 (LRF-PUN-011834-011843-0144-G)
This photograph from 1960 depicts the translatic liner Volkerfreundschaft which was orignally named Stockholm for the Swedish-American Line. The vessel was constructed in 1946 and after 73 years in service, she was the oldest passenger liner still serving deep water routes.
The vessel is also notorious for her collision with the Italian ocean liner Andrea Doria in 1956 which led to the loss of the vessel and a significant number of lives.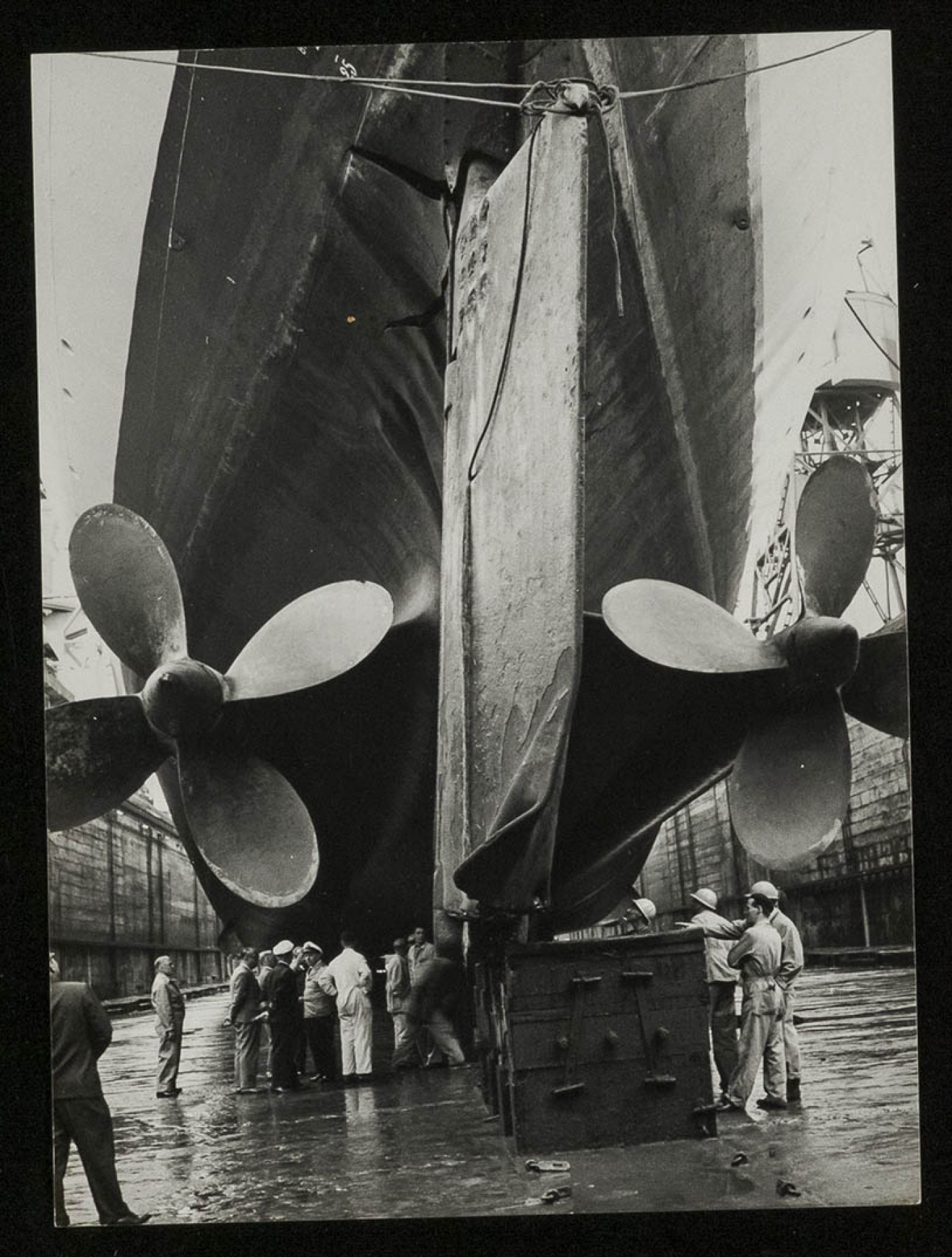 Pamphlet in German language, for the material aluminium-bronze enamel, proposed for use in the construction of Travancore, undated (LRF-PUN-011485-011492-0075-O)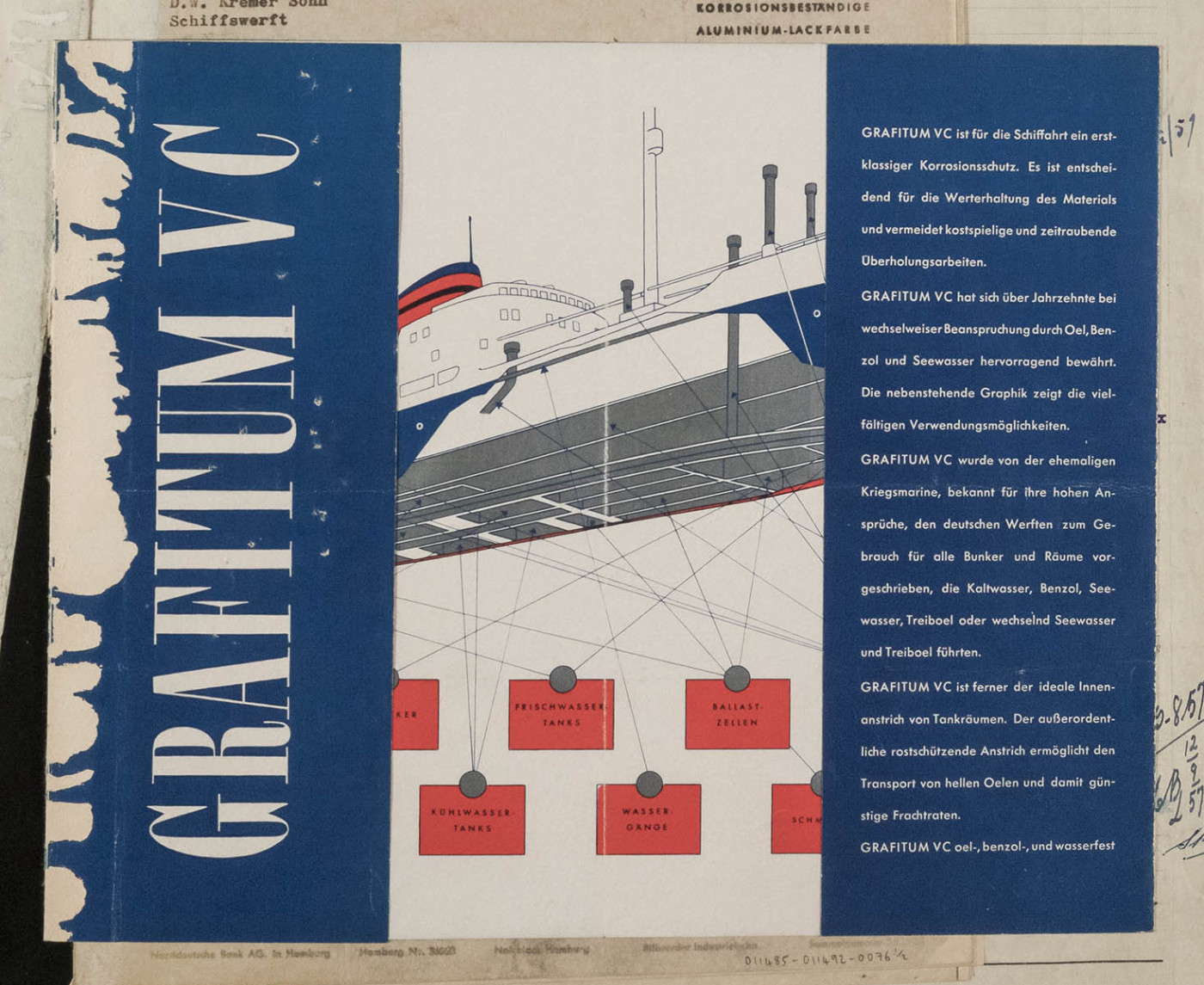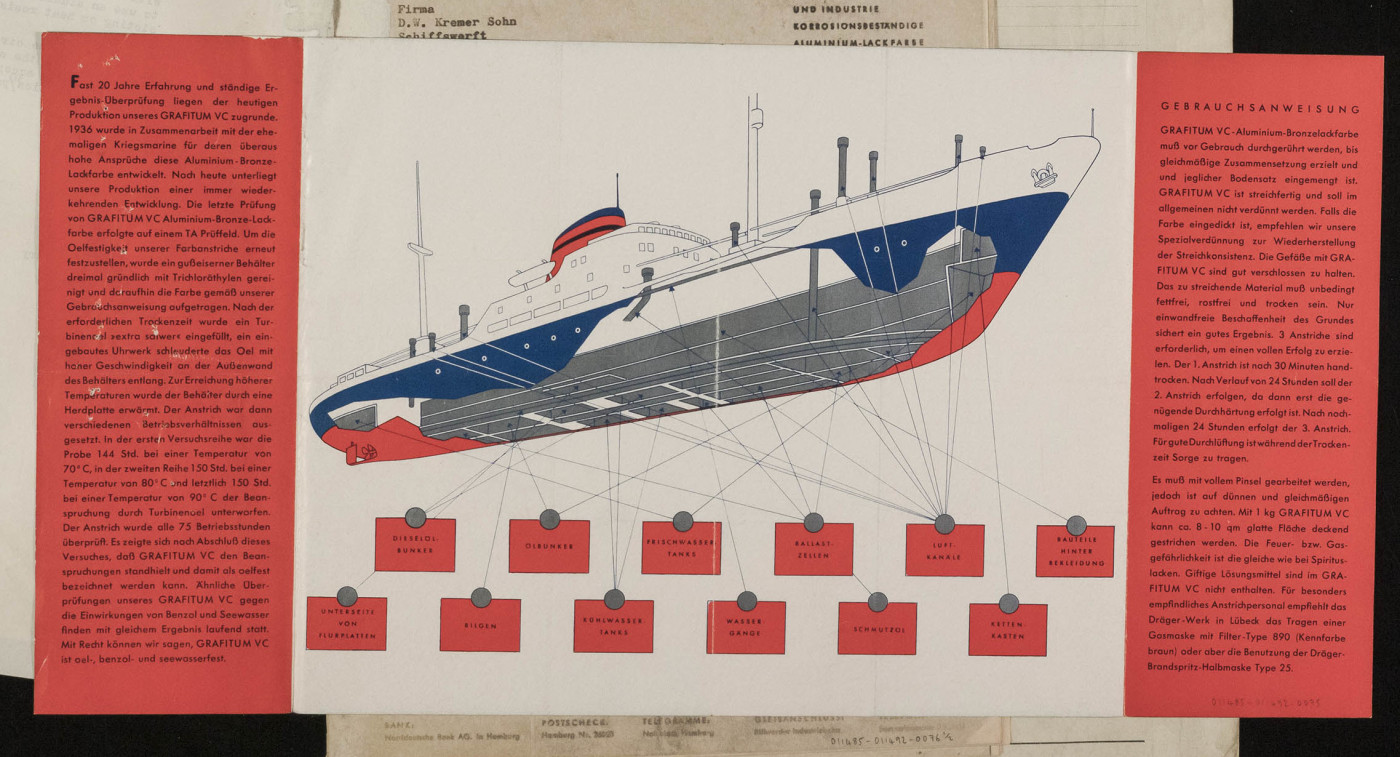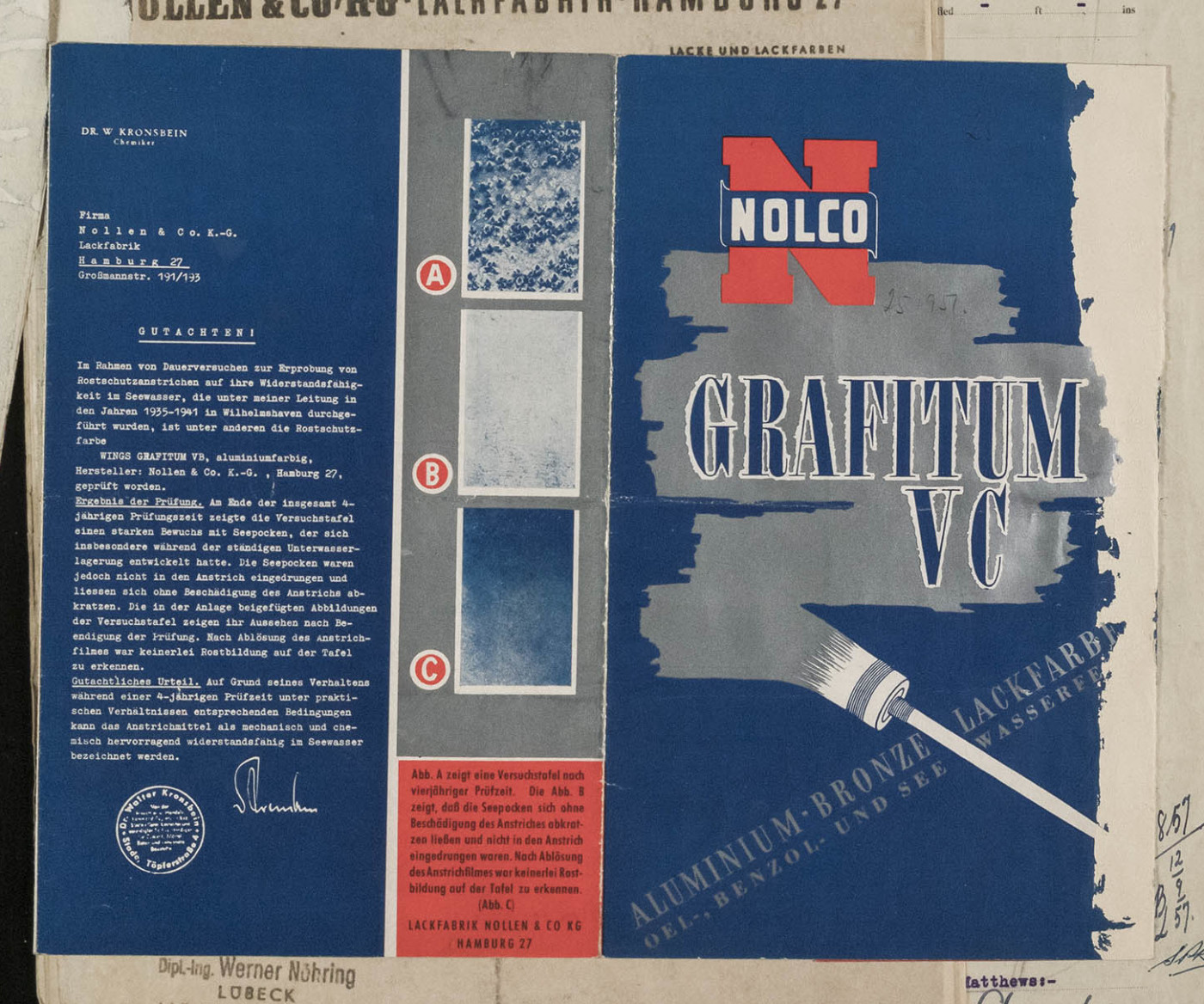 Lastly, below is an interactive map depicting the most frequent voyages made out of the United Kingdom.
To stay updated about the release of this upload and all future uploads, please sign up to our mailing list or follow us on social media - Twitter, Facebook, Instagram.