Grant awarded: £14,300
Timeframe: 2020
Project overview
By supporting the Royal Commission on the Ancient and Historical Monuments of Wales (RCAHMW) we can encourage greater knowledge of the Lloyd's Register Foundation Heritage & Education Centre's (HEC) collections on Wales and further afield.
The grant, entitled 'Making the link' will see the RCAHMW link shipwreck records from the National Monuments Records of Wales to individual ship records contained within the Lloyd's Register Casualty Returns, Lloyd's Register of Ships & the Ship Plan & Survey Report Collection. By the end of June, 582 individual entries for Welsh shipwrecks (dating from 1890-2000) had been linked to our Casualty Return records. Of these 597, 124 were entirely new to the National Monuments Records.
The Royal Commission is a statutory body for maritime development in Welsh waters ensuring that these new links will also be available to the developers and planners who rely upon their data. The project will also promote the HEC resources through a bilingual three-panel display used at talks and Royal Commission events, and also made available as a temporary exhibiton at maritime museums around Wales (Nefyn, Holyhead, Porthmadog, Milford Haven). Publicity for the project will include a series talks at public events, bilingual blogs, social media posts and a bilingual educational resource made available through the Welsh Government's dedicated learning resources portal and the People's Collection Wales.
Impact
The project will draw attention to the digital resources held by the Lloyd's Register Foundation to a new demographic in Wales and beyond. This enhanced online presence and links combined will help to make the research resources globally accessible to a new audience, increasing the impact for both organisations.There will be an increased depth of understanding through direct access to the original sources for much of the shipwreck data. A raised awareness and engagement of how much our knowledge about wrecks derives from documentary sources. A new audience in Wales will be made aware of these sources aided by the bilingual interface of the NMRW. The role of the Lloyd's Register Foundation as the repository for this information will be increased by working in collaboration with a national heritage body that also has the remit to provide planning advice for maritime developments.
Project Progress
The two project officers have been appointed by the RCAHMW team ready to start work from April onwards. Initial focus will be on online content and social media. Dr Adam Coward authored a guest blog which surmised the project's progress. Another fascinating update was provided by guest author Meilyr Powell who wrote about research on the ill-fated SS Samtampa.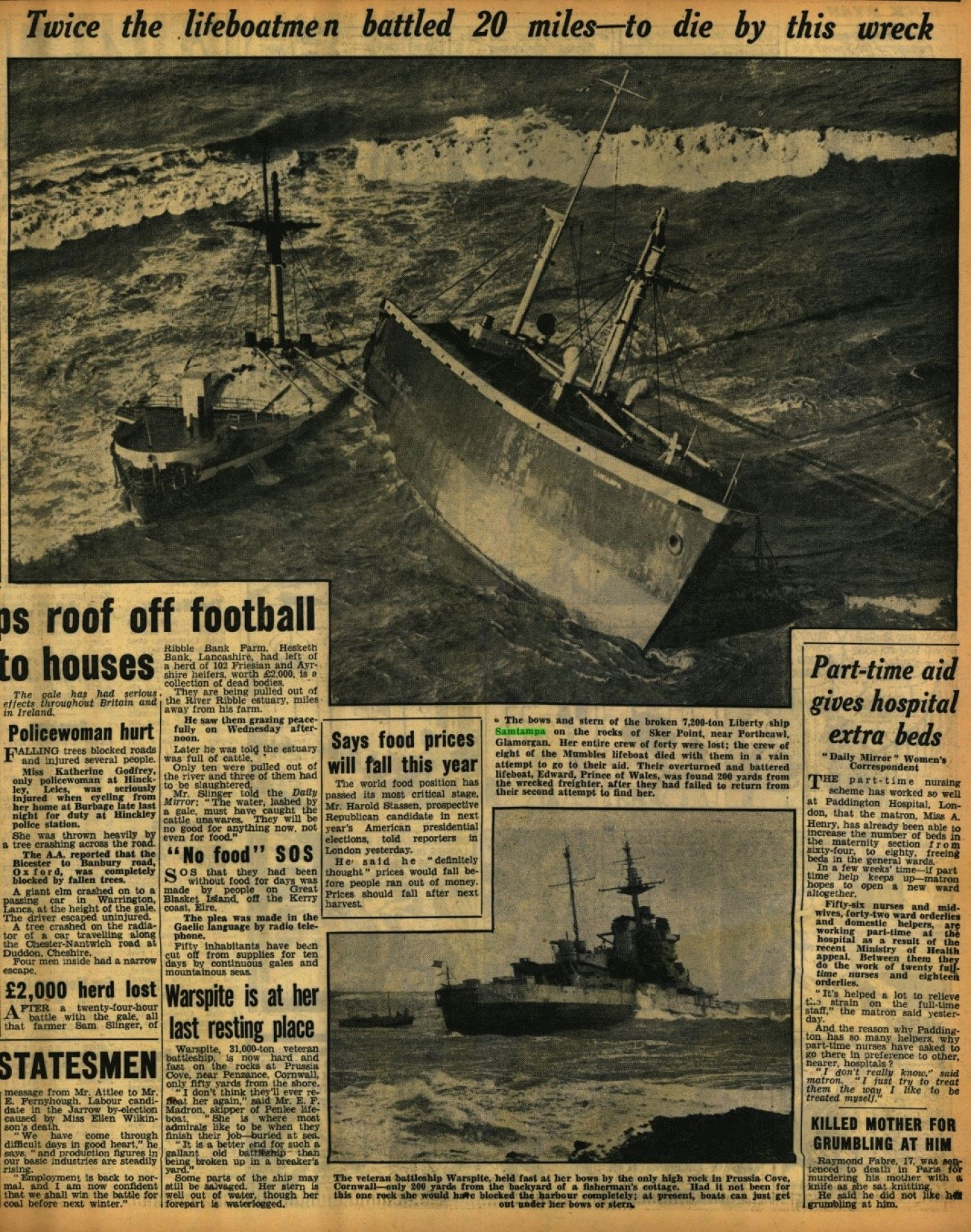 Check out our Archaeology Resources page.
Banner image Helvetia shipwreck - credit: Simon Ingram Flickr
Find out more about the wreck on Coflein